CANNES, FRANCE: Many of the roughly 2,300 entries in this year's PR Lions focused on issues related to gender, food, or global crises like the Syrian refugee crisis, but they often failed to include cultural relevance and specific information about results.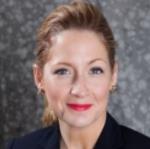 "The whole concept of impact is so difficult to define," said Erin Gentry, a PR Lions juror and EVP and global co-lead of client services at Hill+Knowlton Strategies. "That's a perennial issue."
What jurors often wanted to know was how the campaign affected the business, whether through sales or profit, rather than the number of impressions or online buzz or whether the campaign "broke the Internet," she said on Tuesday at the Haymarket Hive in Cannes.
"There was a really good discussion about keeping it focused on creativity," she said at the Cannes Lions International Festival of Creativity. "But the tipping point was about creativity and impact."
Few entries used humor, Gentry noted. As a result, any campaign with wit stood out to the judges. Unlike last year, there was no clear winner like the oft-awarded #LikeAGirl campaign from Procter & Gamble's Always.
"There were quite a few campaigns getting attention," she said.
As for next year's entries, her advice is short: keep it simple and surprise the jurors.
The PR Lions winners will be announced Tuesday night in Cannes.