With just five of the 84 PR Lions awarded to PR agencies this year, there is little evidence that the dominance of the awards by non-PR shops is on its way out. In fact, it feels like a back step on 2015, when MSLGroup's Always #LikeAGirl won the Grand Prix in what was hailed as a "breakthrough year" for PR.
But for jury president John Clinton, the trend is partly a result of the varied requirements of modern day PR.
"I think you have to remember this [making creative campaigns] is one part of what PR agencies do," he told the PR Lions press conference on Tuesday. "We have people in a room who specialise in crisis. We have people in a room who specialise in corporate. We have people in a room who specialise in CEO profiling. We do so many different things."
Not that Clinton, whose day job is Canada chair and North American head of creative and content at Edelman, is downbeat about PR's creative prowess. He points to the adoption of new disciplines in PR as evidence that it "continues to rise". And there were notable PR agency winners this year, he stresses – both Edelman and sister agency Zeno took home Bronze Lions.
Another juror, Kat Thomas, founder and global creative director of Australia and London PR agency One Green Bean, links the underperformance of PR agencies to ad firms upskilling to embrace earned media. This has involved hiring people who traditionally would have joined PR businesses: comms specialists, ex-journalists, bloggers and digital production experts.
Ad agencies and marketing shops have parked their tanks on PR's lawn, and they are doing a good job.
"Advertising now cannot rely on paid media to propel it," she tells PRWeek.
"There's an expectation that good advertising needs to be propelled by earned media, to drive a lot of talkability, and PR people have those skills."
Thomas also suggests ad agencies are more "sophisticated" at the craft of creating the content required for successful PR campaigns.
Either way, there was no bias for or against PR agencies in the process, Clinton indicates: "When we were judging we didn't look at whether it was a PR shop or a digital shop or an ad agency. We looked for what was the best idea, and we focused all our effort on that."
Extraordinary entries
As for the work itself, Clinton enthuses about the quality and variety of the more than 2,300 submissions (up from 1,969 last year), which were whittled down to a shortlist of 239.
"We had incredible small ideas. We had huge ideas that cost the earth. We saw things that were aesthetically pleasing and blew your mind about how they were done. The results were absolutely extraordinary.
"What we were ultimately looking for were things that had an idea that could grow earned attention – not things that demanded attention, things that earned attention. And because they earned attention, they were able to get the results they were going after."
The Grand Prix winner, The Organic Effect by Swedish agency Forsman & Bodenfors for retail chain Coop, was judged to have done just that. Clinton lauds the campaign – which suggests how a family can reduce pesticides in their body by switching to an organic diet – as one that "delivers on an incredibly powerful idea in an incredibly difficult category with incredibly strong results".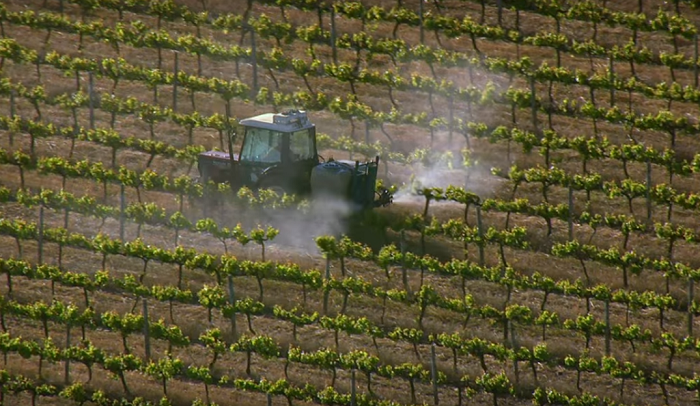 The campaign video led to Coop's best trading year for two decades, and boosted sales of organic products more generally in Sweden.
"This [campaign] actually got people to pay attention in a surprising and somewhat alarming way, and caused the reaction and change in business."
'Cause fatigue' and vampires
Like last year's Grand Prix winner, the Coop campaign is cause-led. Is it possible to win the Grand Prix without trying to save the world? Clinton thinks so, and a fellow juror highlighted the campaign for Emirates that showed female flight attendants kicking off a football game in Portugal as one favoured by the judges.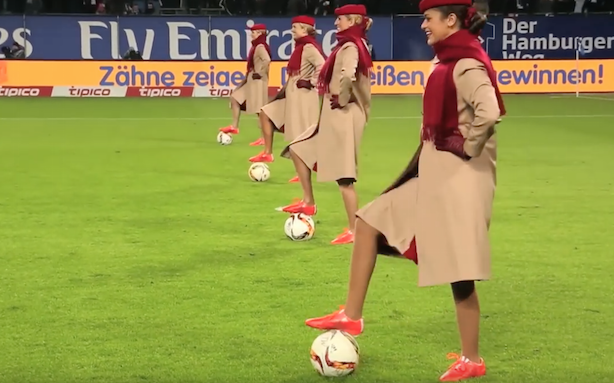 Clinton reveals that another non-cause-related campaign, The House of Clicks for Hemnet, was one of three considered for the Grand Prix (the other, by McCann Erickson for Czech natural food retailer NAS Grunt, focused on how bees can find sugar in unexpected places).
But Clinton stresses that entrants must be careful how they use good causes: "We know business needs to get more involved and show more of a leadership role to solve some of society's issues. But it has to be central to the business.
"When you just staple something on... I think I can speak for all 20 jurors that we had cause fatigue. We're sitting there looking at some of the things people stick on to their brands and you're like, 'how the hell did that come about?'"
There is also a risk of the cause overshadowing the main objective: "I'm a recovering ad guy, and in the old days we used to talk about video vampire – you use something visually that's so overshadowed that you have no brand message. Now I think we can have a cause vampire, so it's about how well it lines up."
Clichés and emojis
Despite agreeing that there were very few "dud" submissions, Clinton bemoaned the reliance on clichés like "blowing up the internet" – and the overuse of emojis.
"Man oh man, I never knew an emoji was an idea," he sighs. "We had tall emojis, small emojis, big emojis, black emojis, white emojis, gay emojis... we had emoji fatigue too."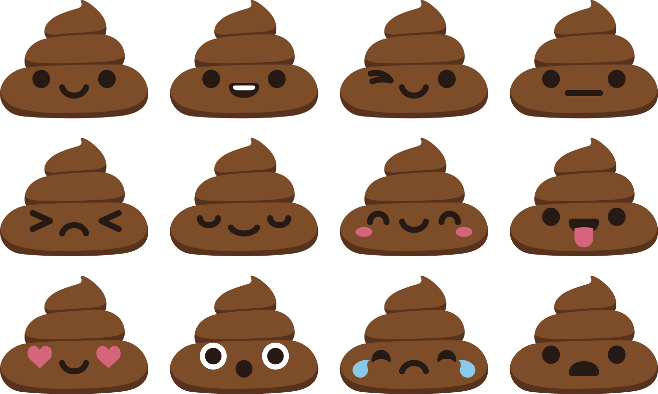 He also criticises campaigns that failed to show the impact in their local market. "Everybody is going to put in the big numbers. They become numbing after a while; you've got a billion, you've got 50 billion, you've got 90 billion... it wasn't meaningful. It was more meaningful when it did in the country for the target group we were looking at."
Measurement of success
Thomas says entries were judged on three key criteria: whether the idea is simple, whether it is surprising, and – crucially – whether it can show meaningful results. This is a notable difference from when she was a PR Lions juror in 2011.
"There was a huge amount of scrutiny around the results [this year]... really scrutinising the results through a commercial lens.
"That was a big difference from five years ago. Five years ago there was still a big attachment to equivalent ad value."
Entries are generally more "sophisticated" now too, she says.
"We saw very little traditional celebrity endorsement this time around. Ideas felt more nuanced, more diverse, more sophisticated and certainly content played a very, very big part in every single campaign that struck a chord and that resonated with the jury."
Thomas has also written in PRWeek that the entrants showed PR had "big ideas and some even bigger balls".