The collapse of BHS in April and, in particular, the huge hole in the retailer's pension fund saw former BHS owner Green hauled in to give evidence on Wednesday before a special joint session of the Business and Skills and Work and Pensions Committees.


Green, whose Arcadia retail group includes Top Shop and Dorothy Perkins, sold BHS to former racing driver Dominic Chappell for £1 last year, but the subsequent collapse of the business into administration and the loss of 11,000 jobs has left an estimated £570m deficit in the pension fund, affecting around 20,000 former and current BHS workers.


This, coupled with the fact that £400m was taken out of BHS in dividends over the course of Green's 15-year tenure, saw the businessman face a series of probing questions by members of the committee.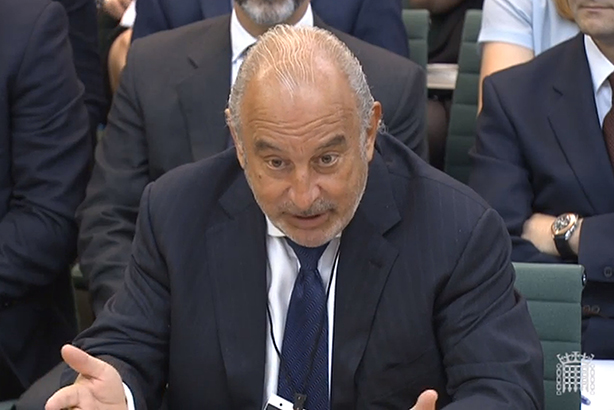 Green began by apologising to BHS staff for what happened to the store chain and telling the committee that "nothing is more sad than how this has ended".


He repeatedly pledged to find a solution for the pension deficit, telling the committee at one stage: "I don't want to blame anyone else. It's my fault."


But when MPs attempted to drill down on the course of events that led to the sale of BHS, Green appeared evasive and told MPs on several occasions that he could not recall the details of board meetings at which BHS was discussed.


Like Ashley, Green initially refused to attend the hearing yesterday, but changed his mind in order to put his version of the events that led to the demise of BHS in the public domain.


Corporate comms specialists told PRWeek that Green's Arcadia business can expect to come under a lot more scrutiny from now on.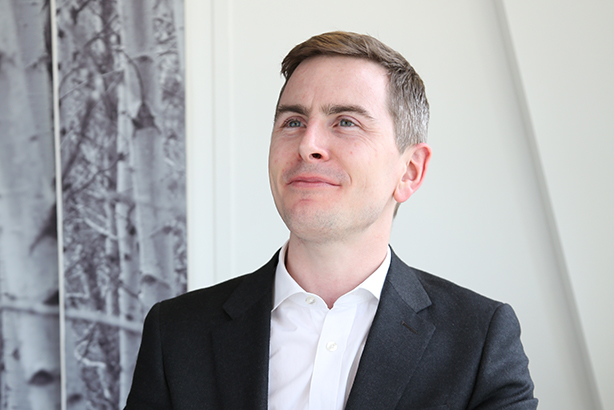 Dominic Pendry (pictured above), managing director corporate and public affairs at FleishmanHillard Fishburn, says: "The whole BHS problem has thrust all his company's business dealings, past, present and future, into the media glare like never before. And it was Sir Philip's initial and very vocal refusal to attend today's grilling that only served to make the story bigger and increase the level of scrutiny his company will face from now on from the media."

There were tetchy exchanges with committee members, including one in which he paused, mid-sentence, to tell Richard Fuller MP to stop starting at him while he was giving answers.

He said: "Sir, do you mind not looking at me like that all the time; it's really disturbing. You just want to stare at me; it's uncomfortable."
Things got a bit awkward between Sir Philip Green and Richard Fuller during questioning over the collapse of BHShttps://t.co/gl1D6Zu1yA

— Press Association (@PA) June 15, 2016
This, along with an attack on the media for the coverage it had given him in recent months, was a mistake, according to Pendry: "His decision to rebuke one of the panel of inquisitors was an extraordinary misstep."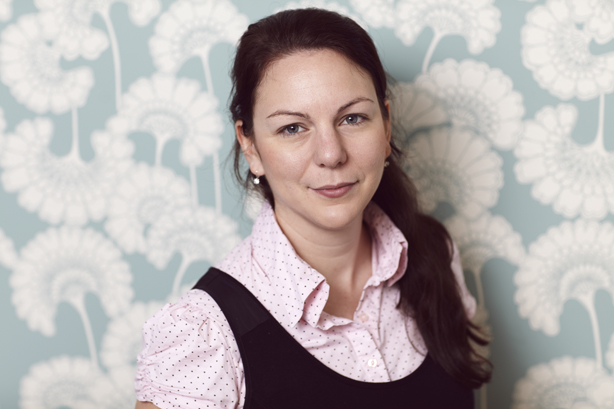 Helen Searle (pictured above), managing director, corporate at Cohn & Wolfe, thinks the sword of Damocles is now swaying dangerously above the reputation of Arcadia.
She says: "For Arcadia's reputation, the session serves as a stay of execution. The main announcement of the morning – Green's assurance that the company will find a solution with better outcomes for BHS pensioners – is yet to emerge in any detail. If the problems really are 'resolvable, sortable', Arcadia will need to be well prepared to prove this beyond all doubt. Until that point, the jury is still out."


Searle thinks Green's performance during the hearing confirmed his reputation as a bruiser but that his approach could yet see committee members have the last word when they publish their report on the proceedings in the coming months.


She says: "From an apology which was clear and prepared, his initial poise seemed to give way to irritation in some combative exchanges with MPs. Sir Philip's pugnacious approach clearly knocked some members of the Committee off balance, so perhaps the battle was won. As for the war; publication of their report in the coming weeks will give Green's adversaries the final word."


Tempers inevitably frayed as the session wore on into the afternoon and Green frequently took issue with the tone of Committee chairman Iain Wright's questions, including when Wright accused him of capsizing a possible plan to rescue BHS because of his ego.
That's disgusting...it's laughable and you owe me an apology.

Sir Philip Green responds to Select Committee chairman Iain Wright
Green retorted: "That's disgusting... it's laughable and you owe me an apology."


But Green was realistic about the damage the BHS affair had done to him in the eyes of the public when he was asked at the end about how his personal reputation had fared during the session by Michelle Thomson MP. Green concluded: "People will or won't believe what I've said here in the last six hours but there is nothing I've said which I can't support."
The public is paying attention.
According to data from Brandwatch, there were more than 53,000 tweets relating to Green and BHS in the past week, and more than 18,000 on the day of the hearing.


The fate of BHS, the pension deficit and Green's knighthood were the most-mentioned topics and, along gender lines, 59 per cent of tweets on the topic came from men.

However, Pendry thinks Green came across as patronising to members of the Select Committee.

He says: "If MPs were expecting a contrite and humble performance from Sir Philip, they would have been disappointed. His tone veered towards that of a man irritated by the politicians' assumed lack of knowledge on business matters, using the word 'respectfully' over and over to drive home the point that the complexities of the BHS situation might have been a bit too tricky for them to understand."
For Searle, however, Green played to the strengths of his personal brand.
Proof, if ever it were needed, that being authentic isn't always about being popular.

Helen Searle, managing director, corporate at Cohn & Wolfe
She says: "Both the unscripted nature of his responses and his undeniable dominance of proceedings are very much in line with a personal brand that has never pulled any punches. Proof, if ever it were needed, that being authentic isn't always about being popular."