The pace of a city like Greensboro is decidedly slower than other parts of the country, which is part of the draw to live and work there, says RLF Communications' Monty Hagler.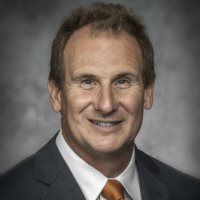 "We have none of the traffic, none of the snarl, but we have great restaurants, dozens of parks, and a lot of outdoor activities," adds the North Carolina native. "We have all the right amenities with very little of the hassle you find elsewhere."
The PR world in Greensboro is varied for a medium-sized city. The main street, Elm Street, has a mixture of large and small firms on it, including RLF, plus client companies that have large in-house communications teams, such as Cone Health, Honda Aircraft Company, and apparel company VF Corp – owner of Wrangler, Lee, North Face, and Timberland.
"If I walked in either direction down Elm Street, I would come across seven or eight different agencies," Hagler says. "There's a mix of businesses. It's definitely an environment that has shifted away from the traditional textile and tobacco industry it started as."
The city is nestled in the central part of North Carolina, north of Charlotte and west of the state capital, Raleigh. In the past few years, the city has seen a development boom, with old buildings renovated in the city center and new construction projects including a performing arts center, urban park, greenway, joint college campus, and a large hotel, all built within a 10-block area.
Attracting talent to central North Carolina isn't as difficult as it may seem. There are seven colleges in and around the city, accommodating a total of about 40,000 students. Hagler says his firm has a robust internship program that pulls from the nearby colleges to fill entry-level roles. The mid- and senior-level positions tend to fill themselves with people looking to escape big city life.
"People want to move to Greensboro because they've been in New York or Chicago and know they can have a great quality of life here and that this is a more affordable city," Hagler explains. "We haven't had a challenge with more senior staff, but we work very hard to attract sharp young people."
Yet despite all its benefits Greensboro is often overshadowed by its larger neighbors, Raleigh and Charlotte, which Hagler says are "a little further ahead" in terms of development.
"They're larger and have their own distinctive identities, Charlotte is a financial services epicenter and Raleigh is the state capital," Hagler says. "But, if I had to choose, I would live in Greensboro above Raleigh and Charlotte, just for the quality of life."
Check in
PRSA Tar Heel Chapter
336-728-9211
prsatarheel.org
Greensboro Partnership
342 North Elm Street Greensboro NC 27401
336-387-8301
Greensborochamber.com
News & Record
200 E. Market St. Greensboro, NC 27401
336-373-7000
www.greensboro.com
Fast Facts
1. The population of Greensboro has been growing steadily and was about 280,000 in July 2014.
2. There are seven colleges in Greensboro: Bennett College, Elon University School of Law, Greensboro College, Guilford College, North Carolina Agricultural and Technical State University, University of North Carolina at Greensboro, and Carolina Graduate School of Divinity.

3. The median household income was $41,518 in 2014, unemployment was 5.1% in April 2015, and the cost of living is 8% below the national average.
4. In the early 1900s, Greensboro was considered a center of the Southern textile industry. When industry jobs began going overseas in the 1980s, Greensboro hit an economic downturn.
5. Greensboro's minor league baseball team, the Greensboro Grasshoppers, plays in a new stadium near the city center - Yadkin Bank Park. The city's new basketball team, Greensboro Swarm, is an affiliate of the Charlotte Hornets and will begin playing in late 2016.