Tell me about the economy in Doha and Qatar.
Qatar has been one of the world's fastest-growing economies in recent years, made possible by its strong petroleum and liquefied natural gas industries. It has placed strong emphasis on diversifying the economy through the Qatar National Vision 2030 plan. The country has a thriving construction sector to deliver important infrastructure ahead of the Qatar FIFA World Cup in 2022; a rapidly maturing financial sector; and institutions such as the Qatar Foundation that support education, science, and community development.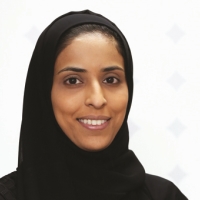 The country has taken steps to keep the economy stable in recent months to counter the effects of falling energy prices. This has been a positive process, as companies have focused on increasing efficiency and cutting waste.
What's the communications scene like?
It has transformed in recent years. There's much greater international interest as the country's profile has grown on the world stage. Qatar is home to global media brands such as Al Jazeera and a rapidly diversifying advertising and media sector.
At the same time, any successful program needs to focus on the interests and values of the community. It's essential to balance your global campaigns with a local focus.
Qatar is one of the best connected countries in the world and was ranked second on the global indicator measuring the percentage of households with Internet (98%) according to the [UN agency ITU and UNESCO's Broadband Commission's] State of Broadband Report 2015. It's also highly educated, with a growing number of world-class Universities.
And, due to our high expat population, professionals from all around the world come to Qatar to work and share their knowledge.
How about digital and social?
Although only a recent adopter for communications technologies, especially with regards to social media, Qatar has become a hub for online comms, particularly among the Qatari market, which often has the latest smart devices and prefers to use more modern social media channels such as Periscope and Snapchat.
On the other hand, print is still a big deal in Qatar, and we have three English and four Arabic dailies' to focus on targeting our messaging at.
You need to be experienced, multicultural and have a good understanding of different channels. It's a challenging but fun place to work.
Do most companies in Doha compete in the international market? Is that out of necessity?
Qatar has a number of companies that lead in international markets, such as Qatar Airways, Al Jazeera, and Ooredoo.
We also have a growing start-up sector and a lot of ambitious people keen to build global businesses. Qatari companies are moving overseas – and being successful – out of ambition rather than necessity.
What are the unique challenges for PR pros in Doha?
Retaining talent in the long term can be a challenge in this country, so you have to focus on developing young talent.
Delivering multi-language, multicultural campaigns for a discerning audience can also create challenges. A lot of people new to the country are surprised by the volume and professionalism of the different campaigns out here.
Being an Arabic-speaking nation, ensuring our language is upheld to the highest standard whilst also delivering messages in English can also be a challenge, as sometimes cultures or even words do not translate.
As a PR pro, what are your thoughts on controversial issues raised about Qatar, such as questions on the FIFA World Cup 2022 bid and worker safety?
One of the advantages of living and working here is that you have a keen sense of the disconnect between some of the international rhetoric about Qatar and the reality on the ground. You can read negative headlines, but then you can meet with the people working on these projects and hear their experiences.
For the FIFA World Cup bid, I remember how proud everybody was the day when Qatar won the bid for the event, and how the whole country celebrated. We've kept that sense of pride as the country has continued to work toward delivering what we think will be one of the most exciting World Cups ever. We see the event as an opportunity to transform perceptions of our region and bridge cultural divides.
That's not to say that they're haven't been challenges, but — again — as a communication professional on the ground, you get a sense of how hard Qatar is working to tackle issues such as employment rights for the people working on the infrastructure.
In terms of media freedom, this is another area where Qatar is making significant strides. As part of the country's development strategy, Qatar has approved an open data policy, which encourages the release of information to the public as well as providing protections for media. We've also seen the remarkable growth of online news sources in recent years, and journalists on these sites have tackled controversial issues without any interference. As comms professionals, we welcome the increasing diversity of coverage, and at the same time, work to try to ensure that the tone and approach is in line with local values and expectations.
What do you like most about the city?
Having been born and raised in Doha, I'm incredibly proud to have seen the economic and social development of the past few decades. Doha has become a truly global city, with a thriving commercial centre, a significant number of international schools and universities, a wide range of fine dining and international hotel brands, plus world-class attractions such as the Museum of Islamic Art and Souq Waqif drawing in thousands of tourists. One of the main sensations that visitors and residents alike feel is the excitement of living in a growing.
At the same time, Doha has kept in touch with its historic roots. You can still feel the relaxed pace of life when you see the local heritage on display throughout the city, or take a leisurely walk on the Corniche, or smell the spices in the Souq. Doha offers sand and sea as well as skyscrapers, which provides an incredible work-life balance.
Check in
Qatar Chamber of Commerce & Industry
info@qcci.org
+974–4455-9111
Qatar Financial Center Tower 2, Doha, Qatar
http://qatarchamber.com
U.S. Commercial Service Qatar
Office.Doha@trade.gov
+974-4496-6000
PO Box 2399, 22nd February Street, Luqta, Doha
Qatari Businessmen Association
qba@qataribusinessmen.org
+974-4435-3120
P.O.Box : 24457 Doha -Qatar
http://www.qataribusinessmen.org/Support/home.htm