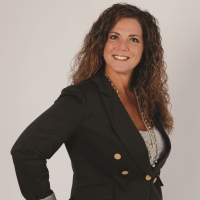 Yes
Denise Vitola
Managing director, Makovsky
18 years' of experience working with consumer brands
Simply put, we sell ideas. Ideas come from everyone, but chief creative officers are the facilitator of ideas. This doesn't mean he or she comes up with all of them. This means they help create an environment where great ideas can happen. Just like we need experts across the entire integrated marketing spectrum, so too do we need someone who is classically trained as a chief creative officer to keep ideas on target and successfully meet client expectations.
Creativity gives you the competitive edge by adding value to what you are selling. The rise of competition among agencies and in complexity among our clients to sell means we need to lead with bold creativity, connect with customers in imaginative ways, and pave exciting new adventures to position our clients for measurable success.
Let me offer an example. You would not call a plumber to mow your lawn, so why would you expect your account executives to be expert creatives? The operative word being expert. Sure, that plumber could likely mow your lawn just as an account executive may very well be creative, but it takes a special kind of talent – one who is trained and has sharpened their skills to package ideas creatively so clients will like them and buy them.
Creativity is not the means to the end; it is the critical path to get to that end. Everyone should flex their creative muscles within an agency. The chief creative officer's role is to refine. It is the ability to take ideas from everyone, and come up with the applied version of creative amazement to reach the mecca of great ideas. That is how the process should work.
Chief creative officers are the creative catalyst within an organization. They teach others, nurture a creative culture, and invite the dreamers to innovate and disrupt. I believe in the old adage good ideas can come from anywhere, but it is the chief creative officer who can take that seed of an idea and blossom it into the most beautiful bouquet of flowers you've ever seen. Because of that, I do believe a chief creative officer is a necessary role within an organization.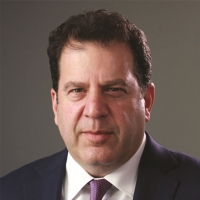 No
Michael Roth
Healthcare leader, Bliss Integrated Communications
Has held executive positions at agencies and at Novartis
Whether a PR agency is hired to design an integrated strategic communications platform, produce a brand or visual identity, or simply generate media coverage, the success of its work product ultimately depends upon its creativity.
Creativity, however, is a concept often confused with simple "novelty" or "originality," when what we are really talking about in business is the development of concepts, ideas, and thought leadership with hard objectives and utility. A top integrated communications agency must produce a high-utility product with lead generation, or there is no real value for its clients.
Some agencies believe they need a chief creative officer to accomplish this feat, but 20-plus years of diverse experience in this industry has made it abundantly clear that this is not the case. What agencies need most to succeed in delivering creative work is a smart (e.g., people must read and analyze), diverse (e.g., people must think differently), and respectful (e.g., people must be kind and intelligent in equal measure) culture that encourages innovative business ideas — at every level — from associate account executive to partner.
In many ways, the chief creative officer position flies in the face of a true integrated offering. It is not a one-person job to create or lead all integrated creative teams, as specific industry knowledge is an essential ingredient to truly taking the reins. Industry specialists plus executives with a blend of rich experience, talent, and creative styles help teams uncover unique business opportunities and then develop customized solutions. There is never one way to be creative, nor is there one style.
The idea of a single creative guru —I have seen this first-hand when I was on the client-side — can actually make a client lose faith in its agency. I remember literally spitting water through my nose when one agency that I worked with continued to extol the unworldly virtues of their creative guru. Needless to say, this "guru" was limited, as no one person has the magic creative formula.
We should never expect one guru to define the creative direction of an entire agency, unless it is an agency of one. If you are looking for a true integrated communication agency that is always evolving and is truly innovative, creativity must be an institutional value
PRWeek's View: As more PR agencies win the creative work formerly owned by advertising firms, it only makes sense that they have chief creative officers. But that doesn't mean that executive is the only creative mind at the firm.