When I was asked to serve as jury president at this year's Cannes Lions International Festival of Creativity, I couldn't help but think about coming full circle.
Except for a couple of years in publishing, both on- and offline, I spent the bulk of my career in advertising and thoroughly enjoyed it. As a result of a very persuasive breakfast with Richard Edelman, I wound up in PR at Edelman.
When I announced my decision to go PR, I got a call from one of my favorite clients, who also happened to be president of P&G Canada. He congratulated me for "going to where the business is going."
That stuck with me. And it wasn't lost on me that it came from a man who ran the company that spent more on advertising than any other in the world.
What I liked most about advertising — and publishing for that matter — was when you had a good idea and executed it brilliantly, you caused a change in attitude, caused someone to buy something, and even once in a blue moon caused a mass shift in behavior or, more specifically, a movement.
Five years later, I am now a veteran PR man, and my goals are exactly the same.
So I've come full circle — I'm still a storyteller. But some things have changed.
For one, I don't have the luxury of putting tons of money behind a story with the hopes of bludgeoning someone into submission. But, truthfully, I'm not sure that works so well anymore.
The other big change to point to is that marketers now need to earn the attention of their audiences. As we in PR and communications would say, we have always had to earn it, and that is one reason we have such a big advantage in today's communications world.
I can point to Edelman founder Dan Edelman's work with the Toni Twins and how the agency made "home-made perms" all the rage in the 1950s.
But, in truth, really good ideas have always earned attention, no matter the source. Look to the 1984 Mac launch or campaigns such as Dove Real Beauty or this year's #OptOutside effort for REI, both of which Edelman has worked on.
Value of earned work
Earned-centric ideas work because they get talked about, because they earn a currency with people that make them worth passing along to friends.
In the old days, that was word of mouth; today it is shares and recommends and likes on whatever the favorite flavor of social media.  They now get to include causes that elevate the brand, messages that engage and empower employees, and societal issues that are important to the people with whom a brand engages.
The real difference in PR is the ability to think about ideas that, whether through promoting, evolving, or protecting a brand, elevate it to that special earned-brand status to which all now aspire.
I am thrilled to be the jury president at Cannes PR Lions because I get to spend a week with 24 of my peers continuing my education as a student of stories that earn attention. A week talking about great ideas, great executions, and great results — it's a new (old?) lesson I am truly looking forward to.
John Clinton, 2016's Cannes PR Lions jury president, is the Canada chair and North American head of creative and content at Edelman.
PR pros preview Cannes 2016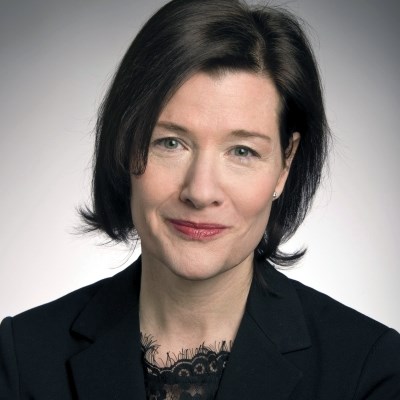 Gail Heimann
President, Weber Shandwick
With Like a Girl and work from Dove, last year's ­festival put gender front and center. Last year we also saw the launch of the Glass Lions. Are we at the tipping point where work that elevates how women look at themselves and how society sees them is created by the many and not merely the few?
I wish I could say work that defies gender bias is being produced every day by "the many." But it's not. Not every brand, product, company, or institution cries out for a campaign such as Like a Girl. But if we could reset the bar and transform the gold standard to work that does not perpetuate stereotypes or biases, we will have advanced.
The creation of the Glass Lions elevated the conversation. In the coming years it will help our industry elevate society.
The Glass Lions will focus on gender this year and other societal issues later. Will marcomms become the most powerful tool for social change?
Marketing communications has always driven social change. Decades ago, communications began to engage people about climate change, preventive health, and much more. It changed legislation and behavior — and saved lives.
Today, with infinite platforms and channels and immersive storytelling about to become ubiquitous, the potential of marcomms to make a difference in the world is exponential.
Which themes at Cannes most interest you this year?
All of us in the marketing ser­vices world are sitting at the intersection of technology and humanity — and the two have become oddly symbiotic. I'll be interested in sessions that explore the relationship in new ways. And Iggy Pop will be there. I definitely want to get his POV.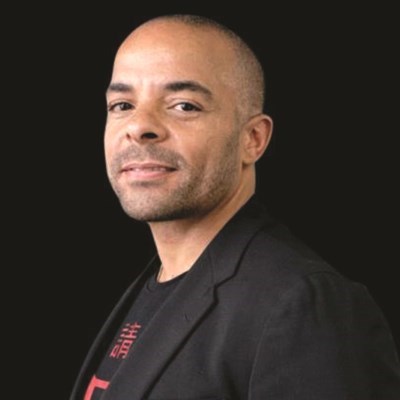 Jonathan Mildenhall
CMO, Airbnb
How have you seen the Cannes Festival of Creativity evolve in the past five years?
Cannes Lions has evolved greatly over the 20 years I have been attending. What started out as a celebration of the craft of creativity in advertising has evolved into the business of creativity in marketing.
What would you like to see more of?
The work. I'd like to see Cannes Lions make it easier to see the actual ideas and work. I'd love it if Cannes Lions bombarded all attendees with work at every turn — on social, in the local press, around Cannes itself using digital, and out of home. Corporate sponsors should fund innovative ideas and campaigns or even the young creators. That would be inspiring to see and prevent the festival becoming too corporate in feel.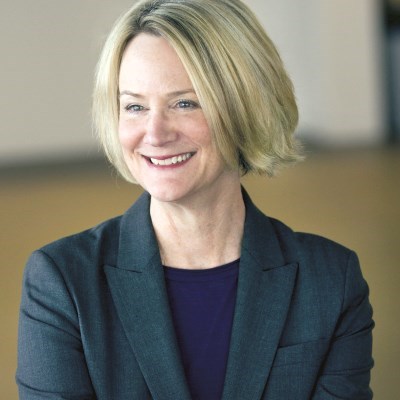 Ellen Ryan Mardiks
Vice chairman and president of the consumer marketing practice at Golin
How have you seen the Cannes Festival of Creativity evolve in the past five years?
Cannes morphs and evolves and gets bigger every year. But unlike other events (SXSW for instance), growth hasn't diminished quality.
The secret? It maintains focus on creativity and the power of an idea. That makes Cannes the most inspiring and catalytic event on the marketing calendar and a must-do for PR people.
What would you like to see more of?
I love Cannes as it is, but I'd like to see more risk-takers on stage: People and brands who have boldly gone where others haven't and have the scars and triumphs to show for it. What we don't need more of is awards categories, though I'm a big fan of the recently added — and hopefully soon to be retired — Glass Lions.