This past week was Cleveland Clinic's seventh annual Patient Experience Summit. Nearly 2,000 people gathered from around the globe to discuss and learn about empathy, compassion, service excellence, and other topics related to patients utilizing a healthcare system. One common theme was the importance of communication as a key tool to success. The Summit's kick-off focused on the role of communications in healthcare and how it contributes significantly to the patient experience.
Cleveland Clinic's marketing and communications leaders spoke on a panel about the role of digital communications and how it interfaces with and helps patients experience and navigate their own care. From our website to social and traditional media to mobile applications, digital is truly changing the way patients access information about their health, schedule appointments, communicate with their physicians, and engage in their overall care. Communication and technology are central to the connectivity between patients and their hospital experience.
For example, Cleveland Clinic created MyCare Online, a service patients can use to request an appointment and speak with a physician for a feeand consult with them about various symptoms. From a smartphone, you can have a medical consult with a doctor, get a prescription, or a referral to a specialist. MyChart, an electronic medical record that patients have direct access to, allows them to communicate directly to their doctor about test results, medications, or medical information regarding their health. We're also piloting online scheduling, where patients can view doctors' schedules and make appointments when and where they want.
When someone is diagnosed with a serious medical condition, comprehending it can be overwhelming. Accessing information and trying to determine what to do next can be daunting. With increasing frequency, hospitals need to better use technology to make that process easier for patients. Making health information, access to care, and navigation easier for patients improves their overall interface with the hospital environment. Also discussed was the importance of compelling storytelling across digital platforms to help explain complex medical issues that connect with patients in a less intimidating and more powerful way.
As a PR pro, I spoke on the changing media landscape and how the field of digital communications now drives the dissemination of healthcare information like never before. Today, breaking news travels faster than ever, is updated constantly, and often only appears in the local paper a few days later.
We recently gave our Cleveland Clinic newsroom a much needed a face lift.
Although still evolving, our newsroom now provides updated, in-depth content designed for reporters to get breaking news out faster and having information right at their fingertips and with access to multimedia assets such as infographics, video, statistics, news releases, news packages, blogs, and more. The public wants instantaneous information and news as it happens. PR professionals need to adapt to this new climate through utilizing technology to the best of their ability and help enhance patients' access to healthcare. The pressure is on for the media and us to deliver information quickly and in a way that is easy to digest — simple, immediate, and in context that the public understands.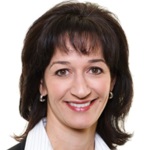 Eileen Sheil is executive director of corporate communications at Cleveland Clinic, one of the country's top nonprofit academic medical centers. Her column will focus on the myriad challenges of healthcare PR and topics related to the management of the comms function. Sheil can be reached at sheile@ccf.org.