The agency was asked to highlight three key aspects of that partnership – the access it had given people to watch or play football, Barclays' employability schemes and the football experiences it had arranged.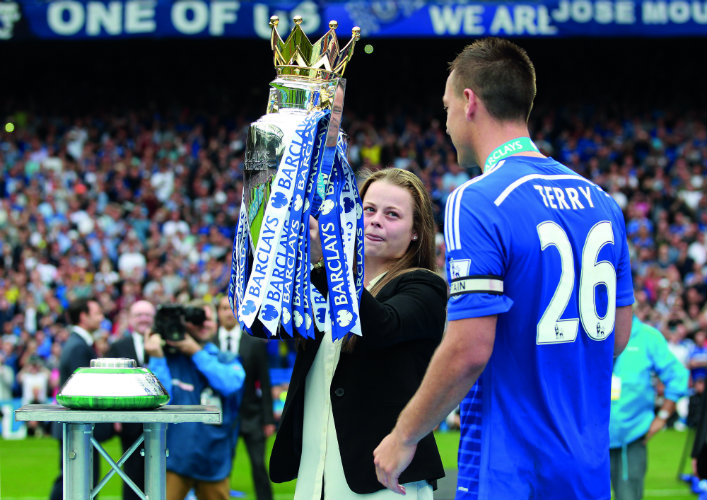 One such experience, part of the previous #SpiritoftheGame campaign, was the champions' trophy being handed to 2015 league winner Chelsea by young fan Rachel Key (above), who had excelled in Barclays' employability programme at the club.
Key was one of three people to star in a 30-second film made by HSE Cake and produced by Dark Energy, which ran in TV slots and on social media, in the new 'I am one' campaign. It also featured a young coach who had been steered clear of trouble thanks to a Barclays Community Site.
This kicked off a competition to find someone to present this year's trophy, with legends of the respective clubs called in to promote this, asking 'Will you be the one?'.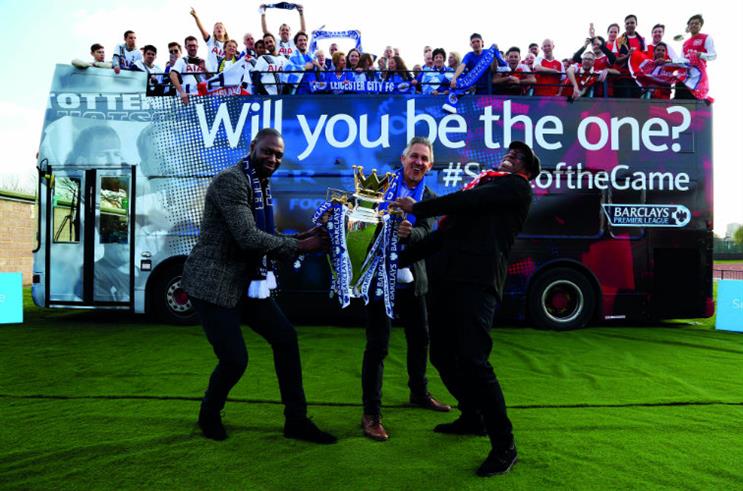 As it became clear that Leicester City were on the brink of winning the title, HSE Cake chose Steve Worthy (below, centre) to present the trophy on behalf of his grandmother, 97-year-old Gladys Kenney (below, right), who had been a season ticket holder until two years before.
She said it would be the last time she would attend a match – a highly emotive story that complemented the underdog fairytale of Leicester's win.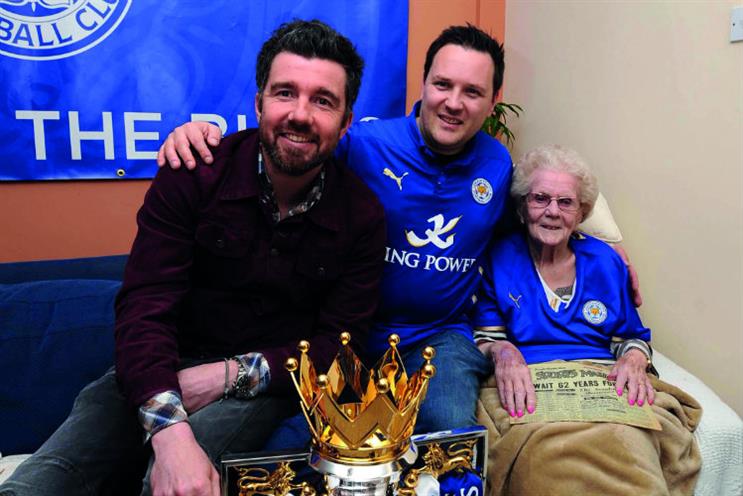 The campaign secured more than 30 pieces of broadcast coverage and more than 200 pieces of print and online coverage – all with mentions of Barclays.