The White House announced details on Tuesday night of its expansion of overtime pay rules, which would grant time-and-a-half pay to salaried workers who earn less than $47,476 a year.
Here's a sample of how industry leaders responded to the rule change. (Most agency executives reached by PRWeek declined to comment).
The PR Council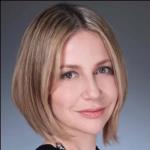 The PR Council submitted public comments to the pending rule last fall and it is pleased to see that the minimum salary requirement in the final rule is lower than initially anticipated. The Council remains mindful of the three-year automatic increases that will take place to maintain the minimum salary level at the 40th percentile of full-time salaries nationwide. We expect Council members to keep this in mind as they assess what the changes will mean for their organizations between now and December 1.
In anticipation of this ruling, we know that our members are carefully analyzing their respective workforces to determine which employees will be impacted by the change. Members are also assessing relevant employee hours and determining how they will choose to classify impacted employees going forward as a result of the minimum salary change. We expect that members will also review and revise policies addressing overtime, as necessary, implement measures to ensure employee populations timely report their hours, and train managers to minimize off-the-clock work.
Michael Lasky, co-chair of the litigation practice group and chair of the public relations law practice group at Davis & Gilbert LLC


The reason the PR industry really focused so much on this is the business landscape in which it finds itself. A very significant percentage of firms' operating cost is labor, somewhere typically between 45% and 60%. I think potentially, firms are going to have to make decisions about a particular job function and whether or not the benefits an employee receives, or raising an employee's salary above the minimum threshold, outweighs the burden of the additional cost.
Shari Roberts, SVP of global human resources, Text100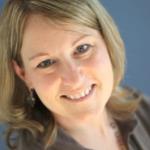 We expect very little to impact our business. Account executives are already non-exempt and have been for years, and exempt employees are already earning over the threshold. It's a normal part of our business. We chose to address this issue several years ago. I agree with the spirit of the law, which is to basically treat employees with respect and value their time and not take advantage of [Fair Labor Standards Act] exemptions unnecessarily. For us, it's all about doing the right thing. It's all about balancing the workload across the teams when it comes to pitches or taking on extra workloads. We are a team-oriented approach rather than push all the work to junior-level employees. The transition and communication was the most painful part. But after that it becomes a normal part of doing business. Don't fear the change.
Aaron Kwittken, global chairman and CEO, Kwittken


Like the rest of the industry, we have been monitoring this for several months and have been planning accordingly with our director of people and culture, taking a reserve in our budget in 2016 based on various staffing scenarios. It's really more of a 2017 issue for us, and we will likely make some salary adjustments to certain staff to hedge against costs associated with overtime and designate other staff as overtime-eligible based on federal guidelines. Personally speaking, I think the threshold needed to be raised, but feel that this threshold in particular is a dramatic, misguided overreaction by the administration, despite its best intentions.
Anne Denford, SVP of human resources, Imre


Obviously, we've known about these regulations for quite some time. We feel it affects all agencies, and we feel comfortable that we're preparing for it and ready to implement the changes. One way to deal with it is to increase salaries so employees are above the threshold, hire additional employees to decrease overtime, or simply by paying the overtime. We have such a great culture and excellent benefits at Imre; we put a lot of value on work life balance. We don't feel this is going to have an adverse effect on us.