BMW (fifth), which was recently named one of the most reputable brands in the UK in a RepTrak report, was the highest placed car firm in the new list, which is based on the frequency of social media users praising the brands using strongly positive phrases such as 'love', 'great', 'best' and 'beautiful', according to the NetBase UK Brand Passion Report 2016.
Apple (first) and Google (second) remained the two most loved individual brands in the UK, accounting for 63 per cent of all the mentions listed in the report. German technology giant SAP was the only other technology firm to feature on the list.
Lego (third) was deemed to be the most beloved consumer goods brand, placing ahead of Adidas, Chanel and Burberry. Conversation on social media was dominated by #StarWars themed products, which generated excitement and showed the value of securing a high-profile partnership with one of Disney's flagship properties.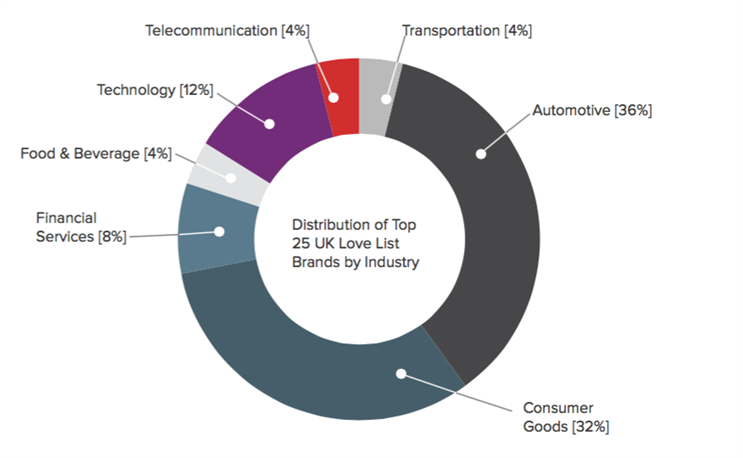 Despite having a tough 12 months, Tesco (fourth) was the only food retailer to feature in the 25. The brand resonated with consumers via the hashtag #TriedForLess, which encouraged customers to share their favourite experiences with Tesco products.
Similarly, British Airways (23rd) was the sole airline to feature, with passengers complimenting the firm's customer service.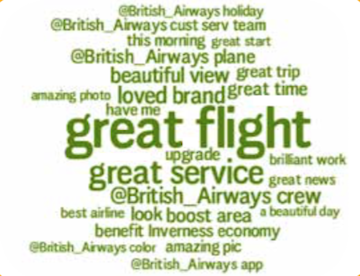 Commenting on the report, Paige Leidig, chief marketing officer at NetBase, said that it was not a surprised that Apple topped the list as the company had "created an enviable passion among its consumers".
"Alternatively, look at Tesco; why is it the only food and beverage brand on the list, where are the likes of Lidl and Sainsbury's? The answer is because it has worked hard to build a strong relationship with its customers and they want to express their love for it," Leidig said.
The results were compiled based on 3.7 million UK social media samples collected between 1 April 2015 and 31 March 2016.
Measuring the 'love' for the brand involved differentiating between 'liking' and 'loving' companies and products as well as taking into account sarcastic content. NetBase searched for posts that included 78 expressions it deemed could be used as an expression of love including 'adorable', 'outstanding', 'magnificent' and 'sexy'.
"We only included the mentions where love is an insight for the brand, not just a keyword. That means we know that 'Man, Toyota trd trucks are beautiful', shows love for Toyota, but 'a beautiful bird just landed on my Toyota' does not," the social media specialist said.
The full list of the most loved UK brands is below. A European version was also published today.