NEW YORK: Ruder Finn has shifted the former head of its corporate practice, Rachel Spielman, to a newly formalized role, EVP of storytelling and media. It hired Burson-Marsteller's Keith Hughes to take her place.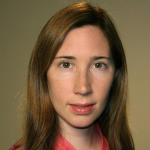 Spielman founded the corporate practice 16 years ago. She will continue to lead her accounts, the company said in a statement.

"I view this as an enhancement of the senior leadership team at the agency," Hughes said. "It's one more senior leadership voice within the agency to help it continue to expand and accelerate the momentum the agency has experienced."

The corporate practice has a staff of between 60 and 70 employees. Hughes cited several areas as being critical, such as "influencer mapping and targeting, as well as the convergence of corporate branding, marketing, and content delivery, and driving effective storytelling that helps to change perception."

Based in New York, Hughes will report to CEO Kathy Bloomgarden.

Spielman, who wasn't immediately available for comment, said in an emailed statement she's working with teams throughout the agency. The company said the role "recognizes the importance, strategic nature, and scope of work involved" in storytelling.

"I'm excited to take on this newly formalized role to help all of our clients in healthcare, tech, consumer, finance, and more tell their unique stories in a mediable way," she said via email.

Most recently, Hughes worked at Burson-Marsteller for three years. There, he was MD and North America account director for Bank of America's consumer bank. Prior, he was principal of K. Hughes Marketing, SVP and director of the North America consumer practice at MSLGroup, and MD at Marina Maher Communications.