SumofUs has hired a mobile billboard for the day and says its plan is to drive it around the FMCG company's London headquarters between 9am and 5pm.

The billboard reads 'U against TTIP' and is intended to encourage employees to ask questions about their bosses' stance on the Transatlantic Trade Investment Partnership.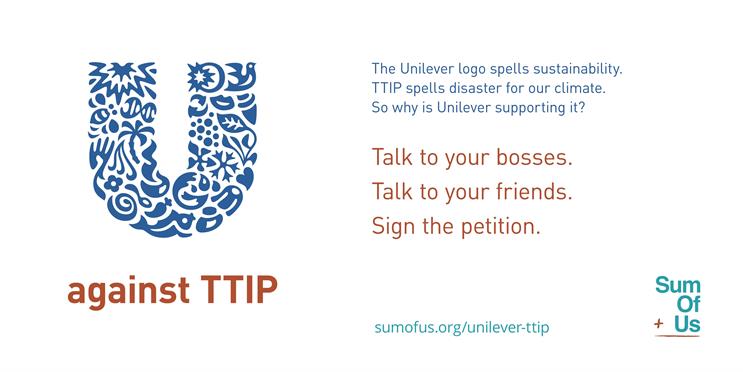 A Unilever spokesman told PRWeek he was unable to confirm the mobile billboard had been seen around the building because he was not in the office.

SumofUs is opposed to TTIP in part because it believes the proposed deal invites fossil fuel companies to sue governments for trying to tackle climate change.

It is particularly targeting Unilever because of the company's pro-sustainability and environment stance and is calling on Unilever to quit lobby group FoodDrinkEurope because it is in favour of TTIP.

The Unilever spokesman declined to comment on whether Unilever was likely to quit FoodDrinkEurope or on whether it supported TTIP.

SumofUs' campaign also includes a petition addressed to Unilever CEO Paul Polman, calling on him to "take your own commitments on fighting climate change seriously and quit FoodDrinkEurope".

Its petition page records that it had attracted more than 155,00 signatures at the time of publication.