First website or app checked the morning
I have three go-to apps in the morning. The first is my stock ticker app to check in on the morning market movers and get a sense for where the day is going. Despite leaving politics behind several years ago, I am a helpless political junkie, and so I usually then turn to Drudge and RealClearPolitics for my morning fix. Then, before heading out, I open Waze to see just how painful my drive to work will be in the morning.
Morning ritual
Squawk Box on Sirius for the car ride to work, then a run along the foothills overlooking the beach before heading into the office by around 8 to read the morning news roundup.
Commute difficulty, on a scale of 1-10
400. I live in LA.
Favorite commute distraction
I love audio books. I am also a real proponent of early morning and early evening conference calls from the car to make use of the unproductive time in traffic.
Brand or agency life?

They both offer their unique attributes. I loved working at Burson-Marsteller. People say that once you are a "Burson Person," you are always a Burson Person, and they are right. [Co-founder] Harold [Burson] built such an amazing company, and the real joy of working in an agency environment like that is that you are surrounded by other incredible practitioners of your craft that make you better at what you do.
And the major plus side is when you are in-house, you get to see your work to fruition. You can see the real positive impacts on company valuation, industry recognition, and increased employee engagement.
Explain the Rubicon Project in layman's terms
Take out your smartphone or laptop. Open any webpage or mobile application. Our technology is enabling your ability to access this incredible world of content. We empower publishers and app developers to monetize their content enabling a free and open internet to grow.
First PR job
In high school, I worked summers at our local theme park doing community relations. Basically my job was to handle every problem a guest might have from a broken rollercoaster to food poisoning. You never knew what would be thrown at you; I was actually pepper-sprayed attempting to calm down a situation. The free roller coaster rides in the morning before the park opened were definitely the best perks.
Current book
Just about to complete Destiny and Power by Jon Meacham.
Guilty TV pleasure
Game of Thrones and Veep.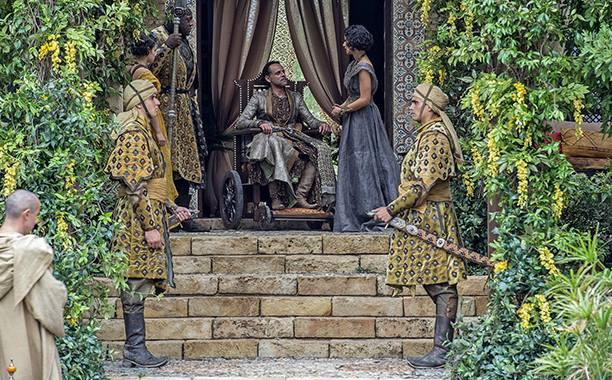 Most distinct aspect of your personal office
We are a tech company, so no one has offices. The most distinct part is getting used to working in a massive open office space. Our CEO sits 15 feet behind me; my team and I all share a bullpen-like environment that really forces collaboration in an incredibly positive way.