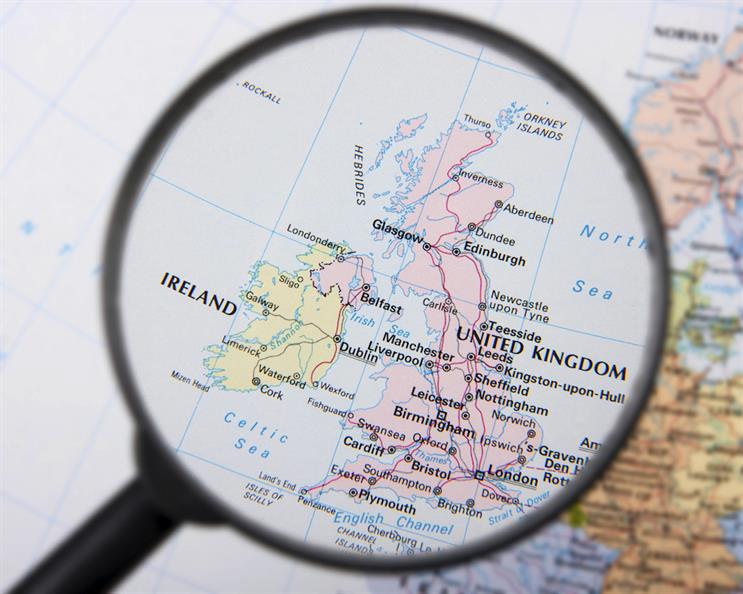 Pegasus reported strong revenue growth of 39 per cent to leapfrog Glaswegian rival The Big Partnership to become the biggest agency outside of London.
With Axon Communications moving into London, Citypress (+30 per cent) jumped up to third place. Meanwhile, Willoughby PR (+12 per cent) broke into the top 10 and other standout performers included Influential Agency (+50 per cent), Touchdown PR (+53 per cent) and PR Agency One (+62 per cent).
Click for the full PRWeek Top 150 UK rankings, Consumer PR rankings, Technology PR rankings and read our full in-depth analysis of the UK PR sector during 2015.
PRWeek Top 150 UK PR Consultancies: Outside London Rankings 2016
| | | | | | | | | | | |
| --- | --- | --- | --- | --- | --- | --- | --- | --- | --- | --- |
| Rank | In Top 150 | Company | Revenue 2015 | Revenue 2014 | % change | 2015 UK staff | 2014 UK staff | % change | Revenue per employee | Location |
| 1 | 28 | Pegasus | 8,865 | 6,374 | 39 | 92 | 71 | 30 | 96,359 | E Sussex |
| 2 | 34 | The Big Partnership | 7,423 | 7,891 | -6 | 109 | 100 | 9 | 68,101 | Glasgow |
| 3 | 48 | Citypress | 5,071 | 3,903 | 30 | 70 | 66 | 6 | 72,440 | Manchester |
| 4 | 58 | Remarkable Group | 4,167 | 3,507 | 19 | 52 | 52 | 31 | 80,135 | Hampshire |
| 5 | 59 | Berkeley PR International | 4,140 | 3,104 | 33 | 63 | 50 | 26 | 65,714 | Berkshire |
| 6 | 66 | Smarts | 3,916 | 2,981 | 31 | 48 | 47 | 2 | 81,580 | Belfast |
| 7 | 69 | Cirkle | 3,721 | 3,047 | 22 | 42 | 34 | 24 | 88,587 | Bucks |
| 8 | 72 | Freshwater UK | 3,520 | 3,442 | 2 | 42 | 40 | 5 | 83,802 | Cardiff |
| 9 | 84 | Willoughby PR | 2,776 | 2,482 | 12 | 43 | 38 | 13 | 64,548 | Birmingham |
| 10 | 90 | The Whiteoaks Consultancy | 2,503 | 2,564 | -2 | 29 | 31 | -6 | 86,306 | Surrey |
| 11 | 92 | Golley Slater | 2,434 | 2,692 | -10 | 31 | 32 | -3 | 78,528 | Cardiff |
| 12 | 93 | William Murray Communications | 2,404 | 2,177 | 10 | 19 | 18 | 6 | 126,503 | Surrey |
| 13 | 95 | PFPR Communications | 2,346 | 1,594 | 47 | 19 | 20 | -5 | 123,448 | Kent |
| 14 | 98 | Finn Communications | 2,328 | 2,043 | 14 | 27 | 24 | 13 | 86,227 | Leeds |
| 15 | 99 | | 2,293 | 1,502 | 53 | 23 | 14 | 64 | 99,697 | Surrey |
| 16 | 104 | Brazen | 2,120 | 1,946 | 9 | 32 | 27 | 19 | 66,250 | Manchester |
| 17 | 107 | Lucre | 2,024 | 2,006 | 1 | 25 | 26 | -4 | 80,971 | Leeds |
| 18 | 109 | Man Bites Dog | 2,003 | 1,706 | 17 | 30 | 22 | 36 | 66,773 | E Sussex |
| 19 | 110 | 3x1 Group | 1,996 | 1,507 | 32 | 25 | 18 | 39 | 79,855 | Glasgow |
| 20 | 116 | Wyatt International | 1,791 | 1,600 | 12 | 17 | 16 | 6 | 105,354 | Birmingham |
| 21 | 117 | Bottle | 1,763 | 1,555 | 13 | 20 | 22 | -9 | 88,164 | Oxford |
| 22 | 124 | Say Communications | 1,594 | 1,566 | 2 | 18 | 18 | 0 | 88,576 | Surrey |
| 23 | 128 | AD Communications | 1,431 | 1,401 | 2 | 23 | 23 | 0 | 62,202 | Surrey |
| 24 | 136 | Influential Agency | 1,190 | 791 | 50 | 21 | 9 | 133 | 56,658 | Liverpool |
| 25 | 137 | Smoking Gun | 1,187 | 941 | 26 | 18 | 17 | 6 | 65,935 | Manchester |
| 26 | 139 | PR Agency One | 1,120 | 690 | 62 | 16 | 12 | 33 | 70,000 | Manchester |
| 27 | 142 | Liquid | 1,103 | 932 | 18 | 14 | 13 | 8 | 78,772 | Birmingham |
| 28 | 144 | Proactive International PR | 1,088 | 876 | 24 | 16 | 16 | 0 | 67,983 | Nottingham |
| 29 | 146 | Acceleris Marketing Communications | 1,062 | 1,045 | 2 | 15 | 14 | 7 | 70,770 | N Yorkshire |
| 30 | – | Intelligent Conversation | 971 | 902 | 8 | 10 | 8 | 25 | 97,116 | Manchester |