Albany is a unique city in that it strikes a balance between stability and progressiveness.
New York's capital, businesses, and the community continue to thrive even in tough economic times due in large part to the presence of the state government.
At the same time, Albany is fast becoming a national center of nanotechnology. With the recent addition of the new College of Nanoscale Science and Engineering, part of the SUNY Polytechnic Institute formed in 2014, and the installation of a computer chip manufacturing plant, there is a new sense of energy buzzing.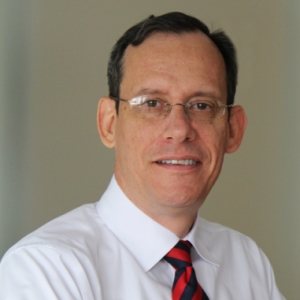 Sean Casey, Eric Mower + Associates
Albany is part of a larger, bustling metro area that overlaps with four counties and three major cities, each with its own identity. According to Sean Casey, partner, Eric Mower + Associates, Albany is finally catching up with the trend in cities of younger professionals moving back downtown.
Although the change at times seems slow, Casey says Albany is "a city with great character made up of great characters." Buildings are being repurposed for housing and businesses are morphing to reflect the city-dwellers. All the more of a draw for communications specialists, says Casey: "As a group, we like to watch this sort of thing because with it comes great stories to be told and experienced."
The presence of the government cannot be denied and it sets the pace and competition for PR professionals that live and work in Albany. Casey says there is no shortage of amazing talent, as firms compete with the highly skilled and intelligent communications specialists accustomed to the fast pace of the legislature.
Government and PR recently collided in Albany as the New York Joint Commission on Public Ethics (JCOPE) passed a controversial ruling that would require some PR professionals to file as lobbyists. Casey believes JCOPE is overreaching as a reaction to trying to solve a problem, or in the borrowed phrase, "building a new mousetrap and surrounding it with rats."
Embracing the city's rich history, Casey likes to take clients on outings that show off State Street—the road Abraham Lincoln walked on his way to office in Washington, D.C. and the street where his coffin was carried down, where his remains lay in the state capital, before continuing on to Illinios.
At the bottom of State Street, diners at Jack's Oyster House can admire the capitol building from the governor's table. Casey's favorite steakhouse north of Manhattan is Angelo's 677 Prime.
And nothing says power like taking a client to the Fort Orange Club. It reeks of classic country club atmosphere, from the squash courts to the smell of Old English polish coming off the furniture. "When you look at the art on the wall and the membership sign, you understand what power is," says Casey.
Fast Facts

1. American statesman Alexander Hamilton was married in 1780 to Philip Schuyler's daughter, Elizabeth, at Albany's Schuyler Mansion. He later died during a duel with Aaron Burr in 1804.
2. When Theodore Roosevelt was governor of New York, he used to run up and down the Capitol's 77 steps for exercise each morning.
3. The Mohican name for Albany was Pempotowwuthut-Muhhcanneuw, or "the fireplace of the Mohican Nation." The Dutch called it Beverwijck, or "beaver district." In 1664 the English named it after the Duke of Albany - and that name stuck.
4. Potato chips and pie a la mode were invented in the Albany area. Potato chips came from a restaurant in Saratoga Springs in 1853 when a customer complained about soggy French fries, so the chef sliced them thin and fried them. And pie served with ice cream became the fashion at the Cambridge Hotel in the 1890s.
5. Rolls of perforated toilet paper around a cardboard tube were first made in Albany in 1871 by Seth Wheeler.
Check In
PRSA Capital Region NY
PRSA Capital Region Chapter
PO Box 323, Latham, NY 12110
prsacapitalregion.org
Capital Region Chamber
Albany Office
5 Computer Drive South, Colonie, NY 12205
(518) 431-1400
capitalregionchamber.com
New York Small Business Development Center
State University of New York
10 North Pearl Street, Albany, NY 12246
(518) 944-2840
www.nyssbdc.org