Nearly 400 people from 40 countries have been confirmed as judges on panels across disciplines, including creativity, digital, design and film, at this year's Cannes Lions International Festival of Creativity.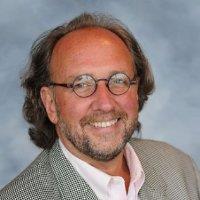 Women comprise 40 per cent of all jurors this year, up from 31 per cent last year, the festival organisers said. As reported by PRWeek in February, the PR Lions jury will be led by John Clinton (right), North America head of creative and content at Edelman.
Clinton will be joined by the UK's Kat Thomas, global executive creative director of One Green Bean and Ingrid Wobst, chief executive, Colectivo, Colombia.
The juries will meet in Cannes to judge live throughout the festival, from 18 to 25 June, with the winners to be announced at awards ceremonies during the eight-day event. Philip Thomas, chief executive, Lions Festivals, highlighted the importance of a balanced jury to ensure entrants are judged fairly. He added that the juries had a "significant responsibility in determining the future path of creative communications".
Joining Clinton, Thomas and Wobst as judges are:
Veronica Cheja, chief executive officer and founder, Urban Communication Group, Argentina
Scott Kronick, president and chief executive officer, Ogilvy Public Relations, Asia Pacific
Amanda Galmes, co-founder and managing director, Fuel Communications, Australia
Laure Miquel-Jean, head of PR, Pride / TBWA, Belgium
Edson Giusti, chief executive officer, Giusti Communications, Brazil
Marion Darrieutort, chief executive officer, Elan Edelman, France
Hanning Kempe, general managing director, FleishmanHillard, Germany
Valerie Pinto, chief executive officer, Weber Shandwick, India
Stefania Mercuri, partner – general manager, MY PR, Italy
Kazuaki Hashida, creative director, Hakuhodo Kettle, Japan
Leticia Mar, partner, Alterpraxis, Mexico
Kelly Bennett, founder and managing director, One Plus One Communications, New Zealand
Heidi Holm, client service director and partner, Dinamo, Norway
Barbara Pleban, co-owner and vice-president, multi communications, Poland
Isabel Jorge de Carvalho, chief executive officer – partner, Global Press, Portugal
Almudena Alonso, managing director, Cohn & Wolfe, Spain
Hannes Kerstell, senior partner and executive media director, Prime – A Weber Shandwick Company, Sweden
Erin Gentry, EVP, global co-lead, client services, Hill+Knowlton Strategies, USA
The full lists of judges are available on the Cannes Lions website.