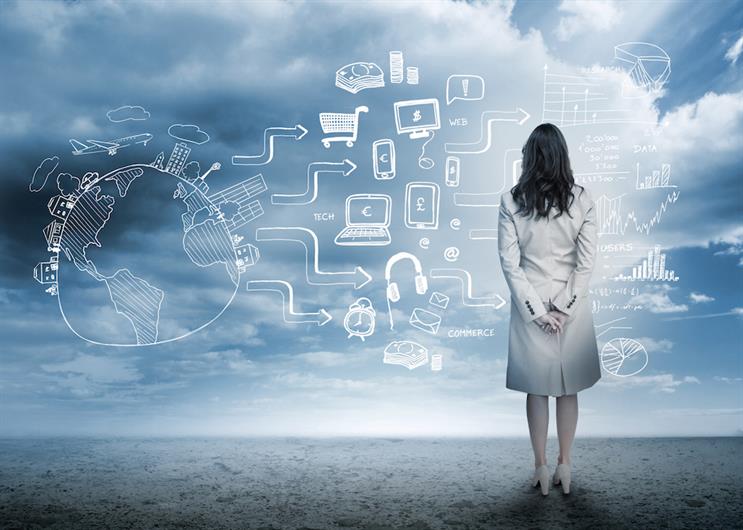 Technology PR continued to thrive in the UK during 2015, with 24 out of these 34 agencies generating at least 50 per cent of their income from the sector. Edelman's technology team topped the rankings, bringing in just under £9m worth of business in 12 months.
Brands2Life (+17 per cent) and Lewis (+20 per cent) experienced the biggest growth out of the top 10 agencies, while business slowed down for Hotwire (-6 per cent) and Nelson Bostock Group (-4 per cent).
Click for the full PRWeek Top 150 UK rankings, Consumer PR rankings and read our full in-depth analysis of the UK PR sector during 2015.
PRWeek Top 150 UK PR Consultancies: Technology Rankings 2016*
| | | | | | | | | | |
| --- | --- | --- | --- | --- | --- | --- | --- | --- | --- |
| Rank | In Top 150 | Company | Tech revenue 2015 (£k) | Tech revenue 2014 (£k) | % change | Total revenue (£k) | % of revenue | PR staff 2015 | Location |
| 1 | 1 | | 8,994 | 8,847 | 2 | 55,904 | 16 | 474 | London |
| 2 | 23 | Brands2Life | 7,658 | 6,573 | 17 | 11,561 | 66 | 123 | London |
| 3 | 36 | Hotwire (1) | 7,160 | 7,639 | -6 | 7,160 | 100 | 70 | London |
| 4 | 51 | Octopus Group | 4,297 | 3,911 | 10 | 4,774 | 90 | 65 | London |
| 5 | 38 | | 4,209 | 3,500 | 20 | 6,577 | 64 | 84 | London |
| 6 | 31 | Nelson Bostock Group (2) | 3,938 | 4,082 | -4 | 7,866 | 50 | 88 | London |
| 7 | 59 | Berkeley PR International | 3,933 | 3,933 | 0 | 4,140 | 95 | 63 | Berkshire |
| 8 | 56 | Text100 | 3,260 | - | - | 4,322 | 75 | 74 | London |
| 9 | 64 | | 3,241 | 3,132 | 3 | 3,992 | 81 | 43 | London |
| 10 | 90 | The Whiteoaks Consultancy | 2,503 | 2,563 | -2 | 2,503 | 100 | 29 | Surrey |
| 11 | 22 | The Red Consultancy | 2,303 | 2,258 | 2 | 12,800 | 18 | 124 | London |
| 12 | 99 | | 2,293 | 1,502 | 53 | 2,293 | 100 | 23 | Surrey |
| 13 | 40 | 3 Monkeys Communications (4) | 2,293 | 2,189 | 5 | 6,034 | 38 | 62 | London |
| 14 | 106 | | 2,046 | 1,815 | 13 | 2,046 | 100 | 18 | London |
| 15 | 86 | Ccgroup | 2,009 | 2,370 | -15 | 2,625 | 77 | 21 | London |
| 16 | 112 | Finn Partners | 1,805 | 1,604 | 13 | 1,933 | 93 | 26 | London |
| 17 | 119 | Chameleon | 1,663 | 1,516 | 10 | 1,663 | 100 | 16 | London |
| 18 | 120 | Marlin PR | 1,640 | 1,298 | 26 | 1,640 | 100 | 22 | London |
| 19 | 121 | Babel PR | 1,604 | 1,469 | 9 | 1,604 | 100 | 16 | London |
| 20 | 131 | Spark Communications | 1,323 | Undisclosed | n/a | 1,323 | 100 | 15 | London |
| 21 | 65 | Seven Hills | 1,306 | 1,069 | 22 | 3,956 | 33 | 45 | London |
| 22 | 27 | Newgate Communications | 1,280 | 748 | 71 | 9,322 | 14 | 67 | London |
| 23 | 135 | TopLine Comms | 1,159 | 849 | 37 | 1,198 | 97 | 17 | London |
| 24 | 41 | M&C Saatchi Sport & Entertainment | 1,009 | 568 | 78 | 5,937 | 17 | 65 | London |
| 25 | 144 | Proactive International PR | 1,004 | 876 | 15 | 1,088 | 92 | 16 | W Sussex |
| 26 | 132 | Kwittken | 986 | 988 | 0 | 1,308 | 75 | 15 | London |
| 27 | 37 | PrettyGreen | 967 | n/a | n/a | 6,967 | 14 | 42 | London |
| 28 | - | Clarity PR | 958 | 1,044 | -8 | 958 | 100 | 15 | London |
| 29 | - | Six Degrees | 952 | 800 | 19 | 952 | 100 | 11 | Berkshire |
| 30 | 73 | Hope&Glory | 925 | 776 | 19 | 3,304 | 28 | 39 | London |
| 31 | – | Iseepr | 851 | 698 | 22 | 851 | 100 | 11 | W Yorkshire |
| 32 | 123 | Propeller Group | 798 | 614 | 30 | 1,596 | 50 | 17 | London |
| 33 | – | Ballou PR | 796 | 638 | 25 | 796 | 100 | 7 | London |
| 34 | 133 | Flame PR | 740 | 472 | 57 | 1,234 | 60 | 19 | London |
Notes:
Primarily independent agencies. Few group-owned agencies submitted figures
*Updated on 6 June 2016
1 Hotwire includes 33 Digital
2 Nelson Bostock Group includes Nelson Bostock Unlimited, Fever and Things Unlimited
3 Previously known as Waggener Edstrom Communications
4 3 Monkeys merged with Zeno in 2016