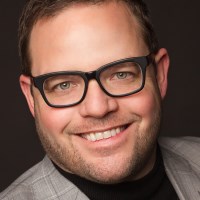 Yes
Jay Baer
Digital marketing consultant and author
Marketing and customer experience expert and the author of "Hug Your Haters"
When David Bowie died, companies decided to hitch their social media exposure and engagement wagons to Ziggy Stardurst, thinking that "riding the hashtag" gave them license to use a person's death as suitable fodder for social content.
If individuals want to mourn or acknowledge a death on their personal social media pages, I'm all for it. But when companies get involved, it's a minefield, and rules need to be set:
If TV is wall-to-wall talking about something terrible, do not post. Stop all automated posts, then resist the temptation to say anything at all. Do not post from the brand that "our hearts and prayers are with the survivors" (or similar). Nobody needs to be comforted by a company. That's not what companies do and not what companies are for. People provide comfort, not companies.
In the case of a high-profile celebrity death such as David Bowie, Steve Jobs, or Robin Williams, the decision of whether or not to acknowledge the passing in your brand's social media should be easy to make. Just ask yourself this question: "Did our brand ever have an actual relationship with this person, in any significant way?" If you had a relationship, a tribute is relevant. If you didn't; it isn't: don't post.
The bottom line: it's about them, not you. If, in the wake of tragedy or demise, you feel the need to include a photo of your product or location, or feel even the slightest urge to use multiple hashtags so that your post will be seen by a broader audience than your current fans and followers, I implore you to resist those cravings.
Ultimately, Peter Shankman said it best after the Boston Marathon bombings, "No company ever went broke because they opted to shut up for 24 hours." If you simply must say something, do not commercialize it.
Social media for business isn't easy. You're supposed to be fast, inoffensive, and worthy of attention while still generating the clicks and other engagement your masters demand. And with all the channel proliferation and organic reach squeeze, it's just getting harder. But don't make it harder than it needs to be. In times of grief and crisis, when in doubt, say nothing. And if you have to say something, stay classy.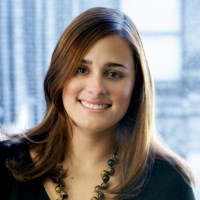 No
Courtney Harper
SVP, Reputation Partners
More than a decade of media relations and reputation management experience
When news breaks, the first place many of us go is to social media to find out what's happening, who is affected, and how bad it is. As communicators and PR professionals, this creates a spider web of knowing when to respond, how to respond, and what to say. It's far from an exact science, and getting it wrong could have long-lasting and damaging effects.
Brands, companies, and organizations that are already active on social media should maintain their presence. Now is not the time to go dark. Suddenly going silent could unintentionally convey that you have something to hide or aren't in control of the situation – neither of which are positive for your brand reputation.
If you are engaging on social media during a crisis, there are a few things for brand managers to keep top of mind. Acknowledge the event or situation and share what you're doing to address it; use social media to link back to your company's media statement or website.
Apply the appropriate tone and show empathy. Even if it's usually part of your brand identity, now is not the time to be glib, sarcastic, humorous, or self-promotional in any way. It's also crucial to turn off all automated or pre-scheduled posts. We've all seen what happens when a promotion or joke goes out at the wrong time and the damage that can do.
Appropriately engage with your followers. To the extent possible, answer their questions or give them a sense for when you'll be in a position to answer questions. Correct misinformation to set the record straight with your followers and others following the issue.
Listening is key. What is the ongoing sentiment? What are the major questions or issues your stakeholders are having? Does it feel like things are dying down on social media or escalating? These and other questions can be helpful in shaping your overall crisis response strategy.
Remind employees of the company's social media policies. This is not the time for a rogue Tweet or Facebook post to derail the carefully crafted messages from the communications team.
Though it may be tempting to go dark on social media during a crisis, digital channels present an opportunity to proactively disseminate your message and engage your stakeholders which in the long run will positively impact your brand reputation.
PRWeek's View: Be careful! Brands don't have to shut down their social media activity entirely, but they should draw it down to a level that is appropriate depending on the situation. Extremely good judgment is required.