EAST HANOVER, NJ: Honey Maid's latest This Is Wholesome campaign spot, which tackles the touchy topic of Islamophobia, has attracted comments from critics on social media. However, instead of the brand responding, droves of fans have quickly come to Honey Maid's defense.
Weber Shandwick is handling PR for the campaign, called Neighbors, which features two families bonding over their daughters' friendship despite their different cultures.
When asked if Honey Maid intends to address any negative feedback, the company's equity brand manager, Katrina Plummer, told PRWeek, "While there may be some that don't agree with our message, the brand chooses to not engage with negative commentary online."
She noted that the brand has always focused on celebrating the positive, and Honey Maid's responses have aimed to change "negative comments into a message of love."
For example, in April 2014, Honey Maid created a video in which it literally did just that – printing out negative responses to its This Is Wholesome commercial that celebrated "all families," and forming them into a paper sculpture that spelled out the word "love."
The Neighbors video has generated 84% positive sentiment across social media since launching last Monday, according to Weber. Plummer said that result is 1.14 times higher than expected.
The video has garnered 98% positive sentiment on Facebook alone. Many fans thanked Honey Maid on the brand's Facebook page after it posted the 30-second campaign video last Monday.
"Our fans appreciate we are celebrating wholesome families like them, and they are so appreciative of our message that they are willing to tout that message and are responding to any negative comments on our behalf," said Plummer.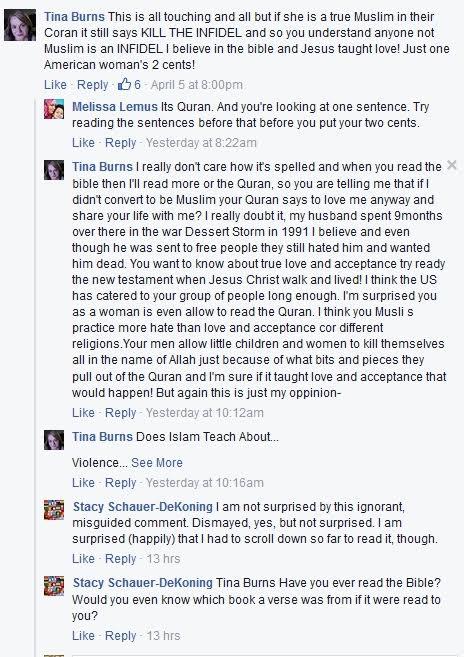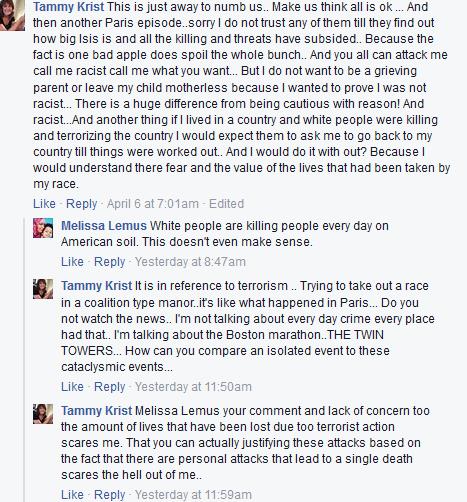 Although Islamophobia is a controversial topic, Plummer noted that Honey Maid was not hesitant to take on the issue. The brand did not do any "special preparation" for the campaign's launch. As with other launches, the comms team made sure the push had the company's full support before running with the idea.
"For a brand like Honey Maid that stands for inclusion, diversity, and positivity, a lot of challenges go away because it is something we have in our heritage and that we have done for a long time," Plummer said, when asked about the difficulties of running a campaign like this. "That makes it less challenging because that is the North Star we communicate towards at Honey Maid."
The goal of Honey Maid's campaign is to encourage Americans to view the world through a perspective of acceptance by featuring diverse families and their real stories, Plummer said.
"As a brand, we are watching society change over time because it is important to be reflective of today's world and inclusive of the unique families that make us the American society," said Plummer. "We are looking to recognize the changing faces and changing family dynamics among our consumers, and we are excited about the opportunity with this campaign to feature and celebrate the real diverse families we are seeing in society as well as their stories."
With nearly 57,000 engagements on Facebook after four days, Neighbors became the brand's second-most-engaged-with post since the launch of the This Is Wholesome campaign in 2014, second only to Honey Maid's Love Day video, which it launched in February. The Love Day video features families of gay, transgender, and adopted children celebrating acceptance.
The Neighbors video has been viewed more than 2.5 million times on Facebook, Twitter, Instagram, and YouTube, and it was watched more on YouTube on its premier day than any other Honey Maid spot in the past six months.
Aside from Neighbors, Honey Maid has launched three spots that feature true stories of acceptance on topics including adoption, a disabled veteran, and a Latino father coming to terms with his son's sexuality.
Last week, the brand also launched The Wholesome Button, a Web browser extension developed by Weber Shandwick that replaces headlines and photos with "heartwarming" content and links to Honey Maid videos. Droga5 worked on creative for This Is Wholesome.
"We think there is a lot of negative imagery and headlines out there, and we want to be a part of the positive, so we thought this button would further bring home that message," said Plummer.
This campaign is running through the end of 2016. Budget information was not disclosed.
Honey Maid's This Is Wholesome campaign has been running since fall 2014, focusing on families of mixed races, with gay or single parents, or those from an immigrant background.
"Since it launched in 2014, the overwhelming reaction to the This Is Wholesome campaign has been positive," said Plummer. "We are celebrating wholesome families of all types in this campaign and our fans recognize that."