Morning ritual
Unfortunately, I wake up at 5:15 a.m. every day. When I am home, I quietly and comically try to avoid waking up my wife and kids, often to catastrophic results. I wish I could say I go to the gym and work out, but that would be BS. I check my emails before jumping into the shower and then head into work, listening to Howard Stern along the way.
First website or app checked in the morning
The first two things I read are Beer Business Daily, which is delivered via email every morning and the Ozy Presidential Daily Brief. The first app I check is Twitter for my curated news feed.
Favorite smartphone app
Twitter.
Favorite city you've worked in
I travel a lot, so I always love being home in Chicago. London and Los Angeles are two other favorites.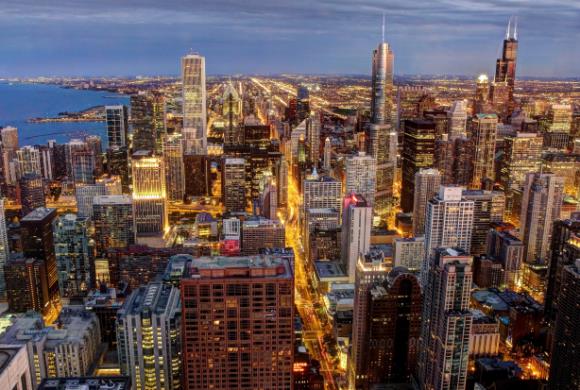 (Photo credit: Allen McGregor, CC BY 2.0)
Most distinct aspect of your personal office
Probably the pictures of my family, as no other office in America should have those. That would be troubling. Besides that, it would have to be my hand-painted picture of one of my heroes, Vince Lombardi, that a former coworker made for me when I left Dig.
If I ruled the world for a day…
I would require everyone who wasn't either running for office or paid to comment on politics to stop adding to the cacophony on their social networks. There's no upside to using your social networks as a political stump, and that's part of the reason why this election is such a circus.
Agency life or client-side?
They both offer pros and cons, and it's difficult to pick a favorite. I loved building my agency but am happy where I am.
Breakfast, lunch, dinner, or drinks for meetings?
All of the above. My best meetings start and end early, have a clear point, and involve coffee or beer.
What would people find surprising about your job?
Beer is a terrific and highly social business. It's also very complex and highly regulated. There are more laws that govern the sale and marketing of beer than just about any other industry, so communications and government affairs are critical to the business. We don't sit around and drink beer all day, but we do think about it all day and come up with interesting ways to remind legal-drinking-age consumers that beer is one of life's simple pleasures.