NEW YORK: Reporters who reach out to Archie Comics might be surprised to find that the company's PR function is led by one of the iconic, 75-year-old comic book series' writers.
Wearing both hats, comic book writer and SVP of publicity and marketing, gives Alex Segura a unique perspective on the way Archie Comics' communications should be handled.
"It informs everything – not just being the publicist, but also knowing what it is like to be on the other side," said Segura, who reports to Archie Comics CEO Jon Goldwater. "I always try to keep the creators in mind; I try to put myself in their shoes and think, 'How would I respond to this [journalist's] email if I was writing this book?'"
Although Segura has switched back-and-forth between DC Comics and Archie Comics in senior comms roles over the past 10 years, he didn't catch his big break as a comic book writer until seven years ago.
In 2009, the writing team at Archie Comics was discussing the prospect of doing a crossover issue called Archie Meets KISS. It was during that meeting that Segura decided to throw his hat in the ring.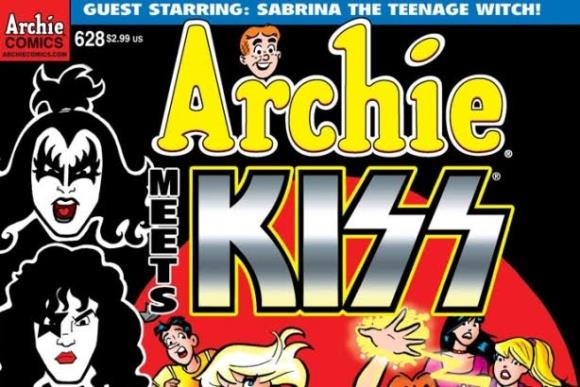 "I think they always knew I was interested in doing some writing, so they took a chance," said Segura, who has since written other one-off issues such as Occupy Riverdale. At the end of the year, he is penning another crossover – Archie Meets Ramones.
But Segura also faces unusual challenges in his dual role.
"It is a tightrope to walk, because you are also the publicity person, so it is tricky to promote your own work or have any favoritism," Segura said.
The comic writing side of Segura's job is also a labor of love, as PR is still his main day-to-day responsibility. He noted that if a comms-related assignment comes up at work, which is typically the case, he must use his own time to write the comics.
On top of his day job, Segura is a novelist on the side. Last month, his first Miami crime novel, Silent City, was reissued, and the book's sequel, Down the Darkest Street, is hitting stores next week.
In terms of who handles PR for Segura's books, he said he leaves that to his publisher, Polis Books.
"Polis has a robust PR team," he said. "I do not want to wear both hats [in that case]; it is nice to just be the author sometimes and give feedback and make recommendations."
The protagonist in Segura's novels, Pete Fernandez, is a "washed up" journalist. Segura started his career as a copy editor at The Miami Herald, so he derived inspiration for his stories from his personal newspaper experience.
"My journalism background has actually really helped in terms of PR writing because it is very deadline driven and it is about clarity," he added. "The best skill I have in terms of communicating with reporters is that I was a reporter and editor; I feel like I understand that side of it and I can speak the language."
Translating comics to other media
Segura noted that translating comics to different media is difficult. (He declined to comment on poor reviews for Batman v Superman: Dawn of Justice because he has not seen the movie yet).
There might be 70-plus years of stories and versions of characters in comics, with each one a favorite of part of the fan base. It is a huge challenge and "thankless task" to try to please everyone, he added.
"The best comic book adaptations come with their own voice and amplify the source material that matches that voice with respect to the rest," he said. "But it's nearly impossible to encapsulate so much history into a few hours, or a season of TV, so the best you can hope for is that the person running the show has a fondness for the material, a vision, and unique stamp or spin to put on the property."