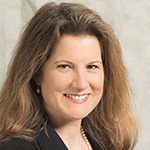 Tina-Marie Adams
MD, APCO Worldwide
Since joining APCO Worldwide Chicago in July 2014, Adams has the led the office through remarkable growth. Staff size has grown more than threefold to 19 employees. In 2015 revenue for the Chicago office almost doubled that of 2014 thanks to several new Midwest and national accounts — all gained through Adams's unflappable leadership.
In 18 months she has begun to put APCO on the map in Chicago.
She has certainly made similar contributions in her previous agencies Ketchum, MWW Group, and Hill & Knowlton, but her leadership of APCO Chicago and her ability to rally the team to success is her greatest accomplishment to date.
The mother of five children and recently a new grandparent, Adams is an active member of her community. She is a member of the National Association of Child Care Resource & Referral Agencies: Former Board Secretary and has served as Annual Principal for the Day: Chicago Public Schools.
Adams teaches spin class several mornings each week and is pursuing her certification as a personal trainer.
She is an active and involved member of the Arthur W. Paige Society Page Up group, has served on the communications committee of the Executive's Club of Chicago, and has served on the Chicagoland Chamber of Commerce Board. She recently took on a Chicago member recruitment project for Paige Up. Adams also serves as the Chair of the Northwestern University Council of One Hundred, which connects successful alumnae to female students and graduates.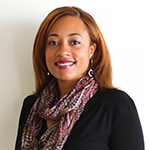 I'sys Caffey
Senior account supervisor and global deputy, family business and foundations, Edelman
Caffey began as an intern in the crisis practice at Edelman. She was hired to the corporate team and has provided counsel to clients including SunTrust Bank, Papa John's, Walmart, UPS, and Aflac. Caffey was awarded the Charles E. Fremes Award, an Edelman honor recognizing employees who set higher standards of quality.
Following six successful years of account management in the South, Caffey was named a 2014 Daniel J. Edelman Global Fellow and spent a year working in Edelman's Frankfurt office supporting corporate clients including Styrolution. The company's PR director noted: "Isys is hands down one of the most talented communications professionals I've ever encountered."
Upon returning from her fellowship, Caffey was appointed Global Deputy for Family Businesses and Foundations. She holds this position in addition to leading four clients.
For the Alvin Ailey American Dance Theatre, she created an influencer engagement strategy that resulted in a 17% increase in tickets sales in Atlanta.
She provides pro bono strategic partnership and guidance to CHRIS Kids, an Atlanta-based nonprofit that provides trauma-informed services to children in foster care, and is on the board of the Community Farmers Markets, a nonprofit developing a local food infrastructure in Atlanta.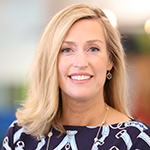 Jane Carpenter
Head of global PR, Wayfair
Carpenter started her career in technology PR in 1997 at Schwartz and later joined Pan Communications as VP of consumer engagement. In 2012 she joined then-ecommerce startup Wayfair as global head of PR working to establish Wayfair.com as a household name and one of the world's largest retailers of home furnishings and décor. She built her internal team from the ground up and now manages a team of 18 PR practitioners globally.
Carpenter managed all communications for the company's successful IPO in October 2014. She built an in-house agency that was recognized by PRWeek as one of the top three in-house teams in the country. She launched a number of creative influencer programs including a vast blogger network, a celebrity home makeover program, the Heart Home Conference for bloggers and designers (a first for a brand), and the Wayfair PetSquad, a team of canine and feline influencers with massive social media followings.
A mother of four teenagers, Carpenter has been involved with BUILD Boston, a program that helps students start their own businesses, and Citizen Schools, a nonprofit focused on closing the opportunity gap for students in low-income communities.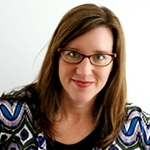 Tiffany Cook
EVP, consumer sector, WE Communications
Some of Cook's career accomplishments include helping WE diversify from tech and Microsoft work by creating and building the North America consumer sector from the ground up. She drove new capabilities to offer clients including experiential and consumer influencer offerings. Cook worked on the now-iconic Victoria's Secret Fashion Show webcast, rang the bell at NYSE on a pink carpet, and partnered with famed Saks Fifth Avenue to transform its holiday windows display using Microsoft's consumer products. Cook launched WE's new retail category including a research report, thought-leadership campaign, and an influencer and prospects event for WE to drive awareness of this capability and raise the bar on WE's positioning within the marketplace. She also spends both time and funding for charities, specifically the Seattle Girls School, Hopelink, and the Marsha Rivkin Center for Ovarian Cancer Research.
Cook supports her team with personal and professional goals and is frequently asked to be a mentor to a lot of the women at WE.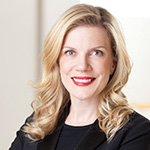 Carina Davidson
MD and COO, Abernathy MacGregor
Davidson started her professional career at Edelman, helping organizations with issues management and public affairs work. She moved to Abernathy MacGregor in 1996 and provides communications counsel and services to many of the biggest names of the dot-com era pursuing IPOs, including DoubleClick, iVillage, and Register.com. Davidson soon had a solid book of ongoing IR and corporate communications business.
Davidson was promoted to MD at Abernathy MacGregor in 2000. In 2004 she took over leadership of her account team and management of its client relationships, including Booz Allen Hamilton and Evercore, and later added COO to her title. She played a critical role in helping Abernathy MacGregor achieve its most successful year — in 2015 — from a revenue standpoint.
Among Davidson's many charitable endeavors is her involvement with the United Way of New York City's Women's Leadership Council. She is a longstanding and active member of the National Investor Relations Institute.
Davidson is the embodiment of Abernathy MacGregor's culture — smart, collaborative, and committed to her clients.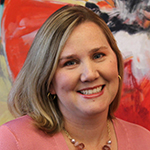 Jenny Fouracre-Petko
Director of PR and charitable giving, Domino's
Fouracre-Petko held other roles at Domino's before running the investor relations and legislative affairs team, including leading the public relations team and roles in the marketing department. While Fouracre-Petko was in Domino's marketing department, the company used her expertise in analyzing data to help build the presentation used to take the company public. Fouracre-Petko joined the communication team a few months later, in late 2004. In partnership with the EVP of communications, she built the brand's IR function and legislative affairs team from the ground up.
In her first Thanks & Giving campaign at Domino's she led the charge in raising $5.4 million — a company record — for St. Jude Children's Research Hospital and planned the opening of the Domino's Event Center at St. Jude.
As head of the brand's PR function, Fouracre-Petko led media relations for new ordering platforms through Twitter and emojis, which were covered in outlets including USA Today.
Fouracre-Petko orchestrated the first Pizza Fly-In to Washington, an event that garnered national media attention in the Washington Post and on CBS and CNN.
She was at the forefront of marketing a program allowing restaurants to accept food stamps as payment and developed a presentation for the CEO to deliver to Congress.
Since 2013 Fouracre-Petko has served on the board of Cleanbirth.org, a nonprofit that works to increase mortality for mothers and babies in Laos. She also supports Washtenaw Literacy and Freedom House Detroit and is a member of the Women's Leadership Forum at Domino's.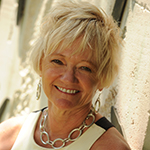 Betsie Gambel
President, Gambel Communications
With more than 25 years of experience in public relations, Gambel founded her own firm in 2009. Since its inception, it has grown rapidly, nearly doubling in the past year. She represents some of the most iconic brands in the New Orleans area, including Hotel Monteleone, the New Orleans Ballet Association, and the Greater New Orleans Foundation.
Prior to starting Gambel Communications, Gambel held management roles in local public relations agencies including Logan Marketing & Communications and Keating Magee Marketing Communications.
Within the past five years Gambel has received a number of honors including being inducted into the Southern Public Relations Federation Hall of Fame (the first woman from Louisiana to receive this honor) and was recognized by New Orleans City Business as a "Woman of the Year" 2012 and 2015 honoree; she was also named a New Orleans Magazine 2013 Woman of Achievement.
Gambel is a firm believer in giving back and has served on countless boards and worked on dozens of fundraisers in the city. Her personal struggle with cancer (now in remission) led to her passion for supporting nonprofit organizations fighting for a cure. Gambel is active with the Leukemia and Lymphoma Society and was honored at and served as a keynote speaker for YouNight, a six-month empowerment program for women learning to embrace life after a cancer diagnosis.
Gambel was also crowned the first queen of the Krewe de Jeanne d'Arc in recognition for her dedication to mentoring young women in the community.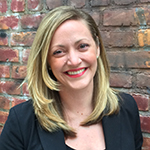 Lauren Gray
MD, Camino PR
Gray has a law degree and deep experience with legal, policy, and issues-based strategic communications. At Camino PR she supervises staff across multiple office locations, manages firm deliverables, and serves as a senior public relations strategist for clients working on issues including gender equality, access to reproductive health care, racial justice, mass incarceration, and criminal justice reform, immigration, poverty, and LGBTQ equality. Prior to her work with Camino PR, Gray served as communications director for Service Women's Action Network, where she worked to mobilize national support to address military sexual assault and advance the full integration of women into combat roles.
Gray helped survivors of military sexual assault craft testimony to share with lawmakers and federal hearing committee members to make the urgent case for legislative reform. She planned press conferences on why reforming veteran access to health care and services is imperative. She successfully leveraged new and digital media to deliver Senate Armed Services Committee Hearing content in real time to supporters.
For three years Lauren worked as a volunteer counselor at Philadelphia's William Way LGBTQ Community Center.
Gray has served as a continuing legal education course presenter at the University of Cincinnati College of Law on LGBTQ intimate partner abuse and presented to a class of criminal justice students at Wilmington College on LGBTQ and criminal justice issues.
In law school Lauren served as senior editor for the Human Rights Quarterly and chaired the group Law Women, which connected women law students to mentors.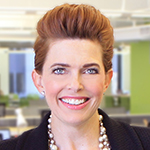 Kathleen Henson
Founder and CEO, Henson Consulting
After successful stints at Hill+Knowlton Strategies and Edelman as well as at Chicago Title and Trust Companies, Henson was seeking more flexibility and balance as a mom and started her PR firm, Henson Consulting.
Since January 2001 the agency has grown its client list to include Kraft Foods, The Pampered Chef, Ronald McDonald House Charities, and Northwestern Memorial Hospital, among more than 100 others. The agency has executed PR strategies including media relations, reputation management, celebrity spokesperson procurement, special events, and partnership negotiations.
Career highlights for Henson include orchestrating the World's Largest Champagne Bottle by Korbel Champagne as part of its nationwide Millennium Practice Party Tour.
Henson, now the mother of five, was honored as the 2014 PR Professional of the Year by the Public Relations Society of Chicago. In June 2015 Henson was included among nine Chicago "Women of Influence" in Michigan Avenue Magazine.
Her 40-person firm has received a number of accolades including PRWeek Finalist for Boutique Agency of the Year in 2014 and 2016.
Henson volunteers for a number of causes, serving for the past four years as co-chair of the United Way of Metropolitan Chicago's Women's Leadership Council and sits on the Board of Directors of Breakthrough Urban Ministries.
In 2016 Henson launched a monthly column called "The Mentor" in Chicago magazine and is launching a monthly WGN radio segment with Chicagoland area women of influence.
Tracy Hollywood
SVP and partner, FleishmanHillard
Hollywood serves as the client relationship manager for the agency's Gatorade and Propel business. She leads a team of 14 professionals who oversee the brand's consumer, business, influencer, and issues communications, providing counsel and execution on everything from new product launches and product messaging to executive visibility and spokesperson identification, training, and handling.
Hollywood's role also extends into further developing client relationships, professionally developing her internal team, representing FH from a brand marketing perspective, and serving as a senior leader and mentor in the FH Chicago office.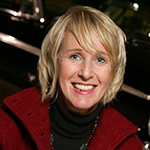 Juli Huston-Rough
Director, corporate news relations and operations, GM
Huston-Rough began her career supporting Flint-area nonprofits, including the American Lung Association and American Red Cross for 11 years working in management positions. Her first role at GM came in May 2000, when she became a plant internal communications manager. Now she oversees the development of media materials, broadcast communications, research and measurement, social media, user experience, consumer affairs, and written, photos, and video content for the website media.gm.com and the U.S. News Bureau.
Huston-Rough helped lead GM through some of its largest crises. Most recently she played a key role in the ignition switch recall, the largest recall in the history of an automotive company.
Huston-Rough has undertaken a complete overhaul of GM's communications organization, strategic areas of focus, human resources forum, career pathing, and recruitment strategy. She stepped in to lead and reshape the company's recruitment and internship program.
One of her most coveted experiences was leading "GM Next," which was the 100-year global celebration of GM in 2008, where she managed individual celebrations across the world and oversaw a global broadcast for GM's more than 212,000 employees.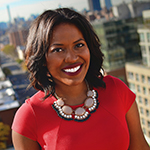 Alencia Johnson
Assistant director of constituency communications at Planned Parenthood Federation of America
Johnson is responsible for implementing communications campaigns engaging communities of color, faith, youth, and LGBT on issues of reproductive health care, justice, and access. She manages campaigns, partnerships, and events and works with President Obama's Administration, Congress, celebrities, community activists, and media.
Johnson coordinates communications and media strategies with presidential and Senate campaigns endorsed by the Planned Parenthood Action Fund, including working with Secretary Hillary Clinton's campaign. Johnson provides consultation to several of Planned Parenthood's nationwide affiliates.
For her work with Planned Parenthood she was named as one of the Ebony Power 100 list in 2015.
Johnson believes in giving back and is on the Young Professionals Advisory Board of the National Alliance on Mental Illness in New York City and is a mentor through iMentor. She serves on the board of the nonprofit Good Samaritan.
Prior to joining Planned Parenthood, in 2013, Johnson served as the African-American booking coordinator for the Campaign to Re-elect President Obama in Chicago.
Before hitting the campaign trail in April 2012, Johnson was a corporate communications specialist for Geico Insurance. While at Geico, Johnson was an active member of the Northern Virginia and Washington, D.C., community and the youngest commissioner for the Alexandria Commission for Women, when she was 22.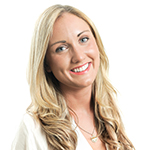 Milly Jones
PR and branding consultant, Manifest New York
Jones began her career in PR as an intern at Manifest London in 2011 while still at university. Showing amazing potential immediately, she was recommended for a role at client dating app MySingleFriend.com, where she expanded the brand's brand proposition to a point that led to acquisition from a global media business. She returned to Manifest in 2014 and worked on global campaigns for brands like Durex and Samsung, helping the agency claim PRWeek's UK Small Agency of the Year Award.
Jones opened the agency's first office in the U.S., where she recruited a new team and won clients.
Her campaign for Hot Octopuss — a men's sex toy — gained coverage from Mashable and the New York Post, Saturday Night Live, and Khloe Kardashian's talk show.
In a survey of the Manifest team from London, Stockholm, and New York, Jones was singled out for praise by almost 80% of the group. One testimonial described her as "unquestionable proof that a woman can take her career by the scruff of the neck and go out and achieve anything."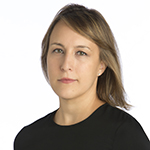 Anastasia Khoo
CMO, Human Rights Campaign
For the past 10 years Anastasia Khoo has led the marketing efforts at the Human Rights Campaign, the country's largest organization dedicated to LGBT equality. Khoo and her team have led marketing efforts associated with three U.S. Supreme Court cases, federal legislation ranging from the repeal of "Don't Ask, Don't Tell" to the introduction of the Equality Act, four election cycles, and many other moments that have helped change history. Khoo has also led many high-profile public engagement marketing campaigns including "The People's Brief," the largest public brief ever submitted to the Supreme Court, which had more than 200,000 signatures in support of marriage equality, and "All God's Children," the first LGBT public relations campaign in the South.
Khoo is best known for the now-iconic "red logo" campaign in support of marriage equality, which campaign resulted in one of the most viral efforts in Facebook's history.
Khoo volunteers her time to share what she's learned with other socially minded nonprofits and brands, resulting in countless hours helping other organizations. She is also a mentor to many young women in and outside of the organization.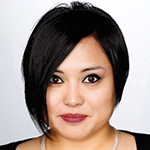 Kriselle Laran
VP, digital and agency marketing, West Coast, Zeno Group
Laran founded the creative marketing agency Bullfrog Media consulting for the San Mateo County Elections Office as a digital strategist for the 2008 presidential election through the 2012 general election prior to joining Zeno.
Laran started at Zeno Group as a senior account supervisor and just a year later rose to VP and is the regional head of digital for the global agency.
She has implemented a companywide standards-based digital curricula, developed key IP including a influencer identification Web application and research process for the annual Venture Capital Social Insights report, and achieved multiple awards for client work including Best Word of Mouth Campaign and Best Social Network Messaging Strategy.
In her spare time Laran managed separate competitive soccer teams for each of her sons. Active in her community, she served on the board of directors for the local education foundation for four years, chaired internal communications for the PTA, and founded the annual "Peninsula Oktoberfest," a charitable event that drew more than 10,000 in its first year.
Laran is an experienced speaker at events such as SXSW and Women Who Tech. In addition to her work at Zeno, Laran maintained a role on the global Social Media Club board of directors and served two years as vice president of its San Francisco chapter.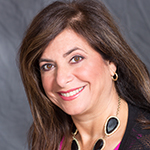 Wendy Lund
CEO, GCI Health
Since 2010 Lund has served as CEO of GCI Health, where she oversees a diverse roster of global clients. Under Lund, GCIH has quadrupled revenue, expanded its European geographic footprint, and evolved agency offerings.
This year, she drove a 34% revenue increase, added 19 new accounts, doubled the size of the agency's London office, and hired 30 U.S. employees. Personnel turnover was less than 5%.
Lund launched several initiatives that differentiate GCIH, including Patients at the Center, an initiative that uncovers innovative ways of putting patients at the forefront of communication strategies, which has led to a 10% increase in revenue.
At MS&L Worldwide, where she served as EVP, Global Business Development, Lund was the only woman member of the Global Leadership Team. Her skills helped elevate MS&L from a midsize agency to a large global agency within five years. Before joining the agency world, she served as VP of marketing for Planned Parenthood Federation of America.
Lund serves on the boards of the American Diabetes Association's N.Y. Chapter and the National Family Planning & Reproductive Health Association and is an adviser to HealthyWomen, an independent health information source.
She has created a flexible environment at her agencies long before it was common.
For the past five years Lund and GCI Health have served as the marquee partner to ExL Pharma at its annual Public Relations and Communications Summit. Lund's dedication to the summit increased attendance by leading healthcare companies and spearheading its continued success.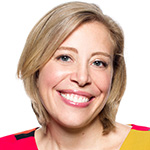 Amy Lyons
President, Shift Communications
Under Lyons' leadership, Shift has grown to a $20 million agency with more than 150 employees working collaboratively across four offices for clients including Whole Foods Market and McDonald's.
Lyons led the charge for the agency's data-driven PR model, integrating it into the services, training, and direction for the agency — a directive that resulted in Shift's being the only agency recognized as a Google Analytics Certified Partner.
In 2015 Lyons led the opening of Shift's fourth office, in Austin, Texas.
Outside Shift, Lyons serves on The Women's Network of the Greater Boston Chamber of Commerce and sits on the board for the Ronald McDonald House.
While agency CEO Todd Defren are often considered the "face" of Shift Communications, Lyons is definitely its "heart."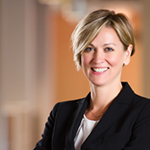 Tanya Meck
EVP and MD, Global Strategy Group
At GSG Meck has taken the practice beyond its NYC and Northeast footprint to include national clients as far-flung as California and Miami. She has seamlessly integrated the corporate communications, advocacy communications, digital services, and public affairs shop into one practice all while significantly growing revenue year over year and adding clients such as Google, Pershing Square Capital Management, and Nestlé Waters North America.
Prior to joining GSG, Meck served as assistant secretary of the state of Connecticut and chief of staff. She led the Citizenship Education Program, business development initiatives, Safe at Home program for victims of domestic violence, and worked on implementing the Help America Vote Act.
As communications director for Eversource Energy, one of the largest utility providers in the Eastern U.S., her work included messaging around the $17.5 billion merger between Northeast Utilities and Boston-based NSTAR.
Meck has served as a Board Member of the Women's Campaign School at Yale University and as Chairperson for the Connecticut Commission on the Status of Women.
She is currently a board member for Connecticut Legal Services, a private nonprofit civil law firm dedicated to helping low-income families and individuals obtain justice.
Last month she addressed more than 200 women in Kingston, Jamaica, on energy issues in the Caribbean as well as communication skills for women in nontraditional occupations.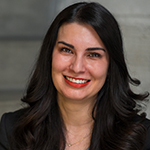 Christine Michaelis
VP, Spong PR
Michaelis recently celebrated her two-year anniversary with Spong, where she has quickly risen through the ranks. She joined the firm as a managing supervisor, providing leadership in the fast-growing food and nutrition and home and design industry groups.
In January she was named VP in recognition of her efforts to lead and grow two of the agency's largest accounts: Sherwin-Williams and Arla, the fifth-largest dairy company in the world. Michaelis has expanded the agency's work with Arla to other global markets.
Her clients have some of the highest satisfaction scores in the agency's third-party performance audit.
As one example, an idea for Sherwin-Williams was so successful the internal client team won the 2015 Corporate Citizenship Award. A panel of judges reviewed ideas from nearly 38,000 programs and 4,300 retail stores to determine the most impactful campaign that exudes Sherwin-Williams' values for the business.
Prior to Spong, Michaelis spent six years with Exponent PR, in Minneapolis, managing integrated teams for clients including Caribou Coffee and Land O'Lakes.
Outside of work, Michaelis has served as a board member on the planning committee of Minneapolis Aquatennial, the official civic celebration of the City of Minneapolis, where the agency is based.
When Michaelis joined Spong, in 2014, she immediately volunteered as co-chair on the parent company Interpublic Group's Minneapolis chapter of the Women's Leadership Network. IPG has sent other chapter to Minneapolis to learn in hopes of expanding the network in other markets.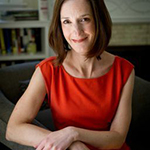 Beth Monaghan
CEO and cofounder, InkHouse
In 2006 Beth quit her steady PR job to open InkHouse, which now employs 85 people in Boston and San Francisco.
Agency recognitions are stacking up and include The Boston Globe's Top 100 Women-led Businesses, five years on the Boston Business Journal's Pacesetters, The Boston Globe's Top Places to Work in 2014 and 2015, and the Boston Chamber of Commerce's Top 10 Small Businesses.
In 2014 Monaghan was appointed by Governor Deval Patrick to the Massachusetts Women in the Workplace Task Force, after which she helped recruit more than 100 companies in Massachusetts to join the Corporate Challenge and commit to bettering advancement for women in their workplaces.
In 2015 she was elected to the boards of directors for the Alliance for Business Leadership, where she will further her advocacy around women in the workplace, and currently sits on the board of directors for the Massachusetts Women's Forum.
Monaghan and InkHouse support the technology community with pro bono work for organizations including the New England Venture Capital Association and Massachusetts Technology Leadership Council.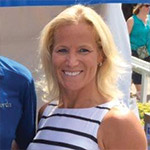 Kate Muller
Director of comms and corporate marcomms, New York State Energy Research and Development Authority
Muller leads a team of 20 professionals across a global comms platform at the New York State Energy Research and Development Authority, which develops innovative clean energy programs for Gov. Cuomo. Prior to that she was with World Wrestling Entertainment, where she developed strategic communications plans with partners such as Mattel, 7-Eleven, and Burger King.
Muller manages communications around such Empire State initiatives as the largest-in-the-nation $1 billion NY Green Bank, $1 billion NY-Sun solar initiative, and $5 billion Clean Energy Fund.
Through her role as the Resource Center Coordinator at the NYS Career Options Institute, Muller increased the productivity of the Resource Center by 50 percent by integrating an automated records processing system.
Muller was promoted five times during her 10-year employment with World Wrestling Entertainment. Muller directed WWE's Smackdown Your Vote! youth civic engagement program, which registered more than 5,000 new voters through partnerships with organizations. She executed grassroots "get out the vote" media and messaging opportunities, which resulted in the NYC Chapter Emmy award. Muller's development of award submissions resulted in the company's recognition of an Emmy, CINE Golden Eagle, Beacon Award, Multichannel News Wonder Woman Award, and CableFax Most Powerful Women in Cable.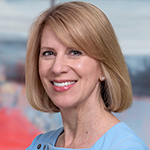 Sydney Ann Neuhaus
Partner, Finsbury
Neuhaus has worked on the agency side for her entire career including stints at Edelman, Medicus Intercon, Harrison & Star PR, FleishmanHillard and now at Finsbury.
She joined Finsbury in 2009 as an SVP and became its first woman U.S. partner. Neuhaus brings expertise in issues management, strategic counsel, crisis management, and corporate communications as well as her sector experience across science and health, academia, and consumer engagement and advocacy.
At FleishmanHillard PR Neuhaus was recognized with the John D. Graham Award for Excellence for individuals who exemplify leadership.
At Medicus Intercon she received the Employee Recognition Award from her client DuPont Merck, the first non-employee to be so recognized.
In 1992 Neuhaus launched the PR division of Harrison & Star, a medical advertising agency under Omnicom.
Neuhaus lends her savvy to the Y of Greater NY's Development Committee and volunteers at Brooklyn Heights Synagogue's homeless shelter.
She is a founding member of Finsbury's Women's Initiatives Committee as well as Finsbury's Diversity Committee.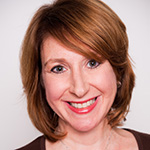 Eleanor Petigrow
Head of business development, inVentiv Health PR Group
In 1998 Petigrow joined Chandler Chicco Agency's leadership team with responsibility for talent and performance management, training, and business development. By 2003 she had taken the helm of the business development function, first for CCA and later for Chandler Chicco Companies across all of its PR agencies. She was instrumental in achieving a greater than 70% win rate for new business, which contributed to double-digit growth for the agencies year over year.
With the acquisition of the CCC by inVentiv Health, Petigrow has assumed global responsibilities, overseeing business development teams across multiple offices and geographies.
Eleanor has spent 29 years in PR, having started as an entry-level account coordinator at Burson-Marsteller a week following her graduation from Cornell. During her 11-year tenure in the agency's healthcare practice she was promoted six times, ultimately being named an SVP, client service director, in 1994.
She is recognized for award-winning public health awareness campaigns including Drive4COPD and Get Schooled in Anaphylaxis, awarded PRWeek Healthcare Campaigns of the Year.
Petigrow remains active at her alma mater and in 2012 was awarded the Helen Bull Vandervoort Alumni Achievement Award by the College of Human Ecology at Cornell.
She is a founding member of Impact 100 Westchester and also helps raise funds for pancreatic cancer, rare cancers, organ donation, and MS. She recently became a founding member of Good Grocer to help her community establish a food co-op in northern Westchester County.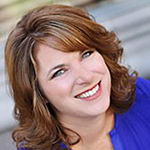 Cathy Planchard
President, All Told, and GM, Allison+Partners
Planchard has 20 years of experience in all facets of branding, lead generation, public relations, strategic planning, community partnerships, employee engagement, and executive communications. Her client experience includes Best Western International, Toyota, LifeLock, and Motorola and she has had senior-level stints at hospitality brands including Hilton and Doubletree.
Planchard is responsible for managing and accelerating the firm's growth in the Phoenix area as well as for leading the agency's integrated marketing offering.
Since joining Allison+Partners, in 2010, as the general manager of the Phoenix office, Planchard has grown the office from three people to 27 and revenues from $100,000 annually to more than $5 million. She has built the agency's measurement, content, and research and analytics teams from the ground up, each of which play an essential role in the firm's integrated marketing offering, All Told.
Passionate about volunteering and her work with nonprofit organizations, Planchard served as VP of Communications for the Junior League of Phoenix. She is an active member of the community, having cofounded the Power Lunch series with IABC to help provide strategic communications counsel to area nonprofits.
She previously served as a board member of the Phoenix Public Relations Society, was an adjunct professor at Arizona State University, and led the development of the Professional Sales and Marketing standardized test for high school students in conjunction with the Arizona Skill Standards Commission.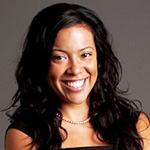 Veronica Potes
Marketing manager, E! & Esquire Network, NBCUniversal
Potes is with the NBCUniversal marketing team, leading ideation, development, and execution of multiplatform partner-marketing programs for the E! & Esquire Networks. Prior to NBCU she held positions within Univision and Edelman.
In March 2014 Potes received the "We Went Back & Back" award at Univision, which is given to team members who exemplify excellence in client communication and service as well as driving business growth. At NBCUniversal, Potes was awarded with the March 2015 GEM Award, which recognizes those who go the extra mile.
Potes has been involved with the Hispanic Public Relations Association for close to a decade. In 2012 she spearheaded the first HPRA New York scholarship fund for Hispanic students studying PR, marketing, or advertising. She is now the VP of Programming on the National Board of Directors as well as Vice President of the New York Chapter. She implemented the first HPRA National Scholarship recognizing the communications student who excelled at the national level. Potes is also a volunteer with The Lagrant Foundation.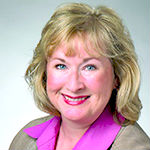 Linda Rutherford
VP and CCO, Southwest Airlines
Southwest Airlines has been on a transformation journey. In just the past 18 months alone Rutherford has guided her team and the company on an expansion to seven international destinations and five countries; the launch of a bold, new look; and the AirTran acquisition, among a number of other initiatives.
In addition to PR campaigns, Rutherford oversees internal communications to nearly 50,000 employees.
She was inducted into the Texas Tech College of Media and Communication (her alma mater) Hall of Fame, named a Top Executive in Diversity by Black Enterprise magazine in 2011, and received the Margaret Bush Wilson Lifetime Achievement Award by the St. Louis NAACP in 2012.
Under Rutherford's leadership, Southwest Airlines is a finalist for cause-related campaign in the PRWeek Awards.
Rutherford also gives 110 percent to her community, especially in regard to education. Just a few groups she works with include the board of trustees for the Institute for Public Relations, the Advisory Board of the University of Florida College of Journalism and Communications online master's degree program, and the Page Up Operating Committee in the Arthur W. Page Society.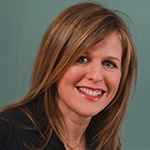 Marjorie Schussel
Director of integrated brand communications, Toyota Motor North America
Schussel has more than 25 years of experience building brands and reputations of global companies. At Toyota she developed the award-winning Meals Per Hour program, which garnered more than 1 million views and 1 million meals donated to people in need. The effort generated national media coverage in outlets including CNN and spent two days on YouTube's home page as top-viewed. She launched the Toyota Effect, a series demonstrating how the brand shares production know-how with other organizations. Forty percent of those who wouldn't previously consider Toyota changed their minds after viewing one of the films.
Schussel created an in-car distracted driving simulator attracting 25,000 users at auto shows and dealerships and garnering over 100 news stories.
She's focused on gender equality and women's issues and devotes time to speaking on the topic and attending events, including Georgetown's Own It conference and the Advertising Women of New York's Career Conference for college students nationwide.
She's committed to raising awareness of women's cancers and the need for patients to advocate for themselves. She has shared her journey with tens of thousands as keynote ambassador at Revlon's Run/Walk for Women in NY's Times Square.
Mother of two teenagers she was awarded AWNY's Advertising Working Mother of the Year.
She believes that "When good ideas are shared, great things can happen," a theme that carries through the company-wide effort to spread the word about how Toyota is innovating and creating good in society.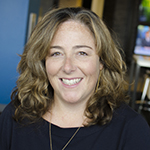 Stephanie Smith
Chief editorial officer, North America, MSLGroup
Smith joined MSLGroup from ABC News in 2004 as Director of Media Relations and quickly moved up the ranks, becoming North America Director, Media Relations, in 2008. She created MSLGroup's North America media team; in 2011 she expanded her department's services through the introduction of MSL Studios and two years later became chief storyteller in North America. She led the agency initiative around content-centric communications, overseeing the 40+-person team of content creators and media strategists. And she has served as one of the agency's top presentation and media trainers to executives and brands.
In less than three years Smith has built MSLGroup's Netflix team from a small project-based account to the agency's fastest-growing global business. MSLGroup now works with Netflix in nearly 20 markets around the globe.
Smith directed the expansion of the business to new markets including France, Germany, Italy, Spain, Portugal, and Japan in 2014 and 2015.
She volunteers with Food Bank of NY and City Harvest and the Young Women's Leadership network. She is a board member of the Mary F. Smith Foundation, which supports cancer research and efforts for those battling cancer.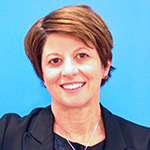 Laura Tomasetti
CEO, 360 Public Relations
Tomasetti began her 25-year PR career at global agencies in Washington, D.C., and launched 360 Public Relations in 2001. In between she served as Vice President of Public Relations for a division of Hasbro, overseeing PR for the launch of the first digital versions of many of Hasbro's largest brands, and as Director of Marketing and Public Relations for one of Boston's leading arts institutions, the Isabella Stewart Gardener Museum, she helped the museum prepare for its centennial celebration.
Tomasetti has built one of the most exciting next-generation consumer PR agencies in the country, attracting an enviable client roster (http://360publicrelations.com/clients) of some of the most recognizable consumer brands while creating an environment that's deeply committed to growing and rewarding staff. 360PR has been named an Agency of the Year (The Holmes Report 2011; 2012 PRWeek finalist) and Best Place to Work (PRWeek 2013, Boston Business Journal, 2014), and one of Massachusetts' Top Women-Led Businesses (The Commonwealth Institute). 360PR has grown to 50 employees across four U.S. offices, with affiliates in 60 countries through PROI, the largest global partnership of independent PR firms.
Tomasetti has a special passion for helping organizations that support women and children. She has served on the Board of Directors for The Women's Lunch, a daytime shelter for women in Boston, and is a founding supporter of Room to Grow Boston, which focuses on improving the lives of children born into poverty. Laura is also a volunteer for the Girl Scouts of Eastern Mass., leading her daughter's troop in their Boston neighborhood of Beacon Hill/Back Bay in a variety of community-service initiatives.
Tomasetti is an active member of the PR Council, having served on the Board of Directors and Executive Committee, and currently serves on the Council's Membership Committee. She's also 360PR's liaison to PROI Worldwide and a longtime member and supporter of the Publicity Club of New England and Boston Women Communicators.
Tomasetti raises the game of everyone in her orbit: her staff, her clients, and her industry writ large. She leads by positive example as a rule, with seemingly unlimited energy, time for anyone who needs it, and the utmost respect for everyone, regardless of title or years of experience. She deeply believes in the power of PR to move businesses and agendas (having done so herself many times) and makes believers of her team.
360PR never had to remake itself as an "integrated shop" because Laura founded the agency with a bigger-picture marketer's approach to PR in 2001, in which media relations would be a key, but far from the only, discipline to help meet clients' objectives. She championed and led influencer campaigns before the term was coined, starting from taking a programmatic approach to blogger partnerships in the mid-2000s, identifying and leveraging preexisting fan communities, and making social media and digital design in-house offerings, when agencies many times 360PR's size hadn't yet made those moves.
Further, Tomasetti has been pivotal in transforming Boston's reputation as primarily a hub for tech PR to a center of excellence for consumer PR — a place where major national companies and brands know they can find the best in creativity, strategic discipline, and results that the profession has to offer.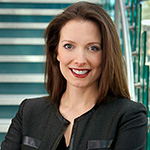 Abbigail Tumpey
Associate director of communications science, CDC healthcare quality promotion
Tumpey began at the CDC as a microbiologist and now leads communications efforts related to public health emergencies.
She led communications and training activities to prevent Ebola spread in healthcare facilities. At the height of the outbreak, Tumpey trumped routine tactics, partnering with trade groups and unions to implement live clinician training events, streamed worldwide, that showed how to put on and remove protective gear. Tumpey also managed the startup of a network of medical facilities that help others prepare for treating patients with deadly transmissible diseases.
She led CDC Emergency Operations Center communications during the national fungal meningitis outbreak, which involved more than 750 cases of meningitis. At one point Tumpey tracked down and personally called victims.
She cofounded and launched World Rabies Day in more than 100 countries resulting in The Gates Foundation adding rabies to its list of neglected tropical diseases and providing $10 million for prevention.
The CDC communications team has a running joke after a colleague posted the following on Tumpey's door: "Of course I will bring my A game. I don't even have a B game." It's humorous but true.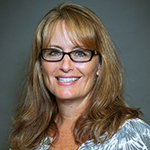 Bonnie Ulman
Chief insights and planning officer and director, M Booth
Ulman co-leads the agency's MTelligence unit and is responsible for overseeing research efforts to help clients and account teams. She oversees a team of planners based in New York City and San Francisco and is a thought leader in the marketing to women space.
She is director, M Booth South, based out of Atlanta and manages a growing team in that region.
In 2013 Ulman coauthored Hustle: Marketing to Women in a Post-Recession World, which examines the spending culture of the post-recession era. In 2005 her co-authored book Trillion-Dollar Moms was the first to publish original research on the purchasing behaviors of multigenerational mothers.
Ulman has mentored scores of women who have gone on to top communications jobs.
Through her association with Kid Save Organization she became a strong advocate for older child adoption and welcomed a 10-year-old daughter from Colombia in 2012. She advocates for underserved children and families and currently is working to install food, clothing, and sundries pantries in local high schools for students who are homeless.
Breast cancer is another important area for Ulman, who has twice participated in the Avon Walk to End Breast Cancer and led a team in raising more than $75,000. She has served as a healthcare advocate for a woman battling stage 4 breast cancer and traveled the country with her to identify new treatment options. Her friend's story became a feature article in the Atlanta Journal-Constitution, underscoring the need for electronic media records to better serve people with acute or chronic conditions.
Ulman volunteers with the dog and cat rescue organization Angels Among Us.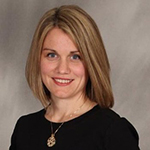 Gloria Vanderham
Global head of social and digital media, Novartis Oncology
At Novartis Vanderham oversaw data and regulatory milestones, media outreach, advocacy relations, direct-to-patient programming, and brand reputation management for Afinitor — the first treatment breakthrough for advanced cancer in more than 15 years.
She established the voice and tone of Novartis Oncology in social media and relaunched NovartisOncology.com to be mobile-optimized and allow for more engaging content.
In 2015 she launched an award-winning global disease-awareness program in partnership with the global advocacy community Undertook, fielding the largest global survey of people living with advanced breast cancer.
She is a member of Novartis' Empowering Women to Impact Now, as well as a member of Socialmedia.org and Women In Science.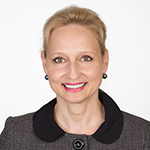 Bronwyn Wallace
SVP, Houston energy practice, Hill+Knowlton Strategies
Wallace joined the firm as a senior account supervisor in 1999. For more than five years she worked to establish America's Natural Gas Alliance, a $60 million trade association. For 10 years Wallace has served as a media liaison for Deloitte, coordinating thought leadership and expert-positioning platforms in North American energy sectors. Her crisis work includes training and response for companies such as Spectra Energy, CenterPoint, Hess, ExxonMobil, United Airlines, and SABIC.
Her energy team was named Team of the Year in 2010 by the Houston Chapter of PRSA and she was named Professional of the Year for work on ANGA, Deloitte, Statoil, and Sabic.
Wallace abandoned a family vacation to join the first wave of crisis responders to ExxonMobil's pipeline rupture in the Yellowstone River and was central to public information operations for more than a week.
Her community and media relations outreach for a nine-county, two-state area helped secure community support and federal approval for building the Gulfstream Natural Gas System across the Gulf of Mexico and through Florida. The project won a national PRSA Award of Excellence.
Wallace finds time to be active participant in the greater Houston community on the boards of the Museum of Fine Arts Houston and the Moore's School of Music Society.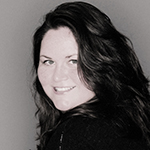 Shannon Walsh
EVP, New York healthcare practice, Ogilvy Public Relations
Walsh joined from Porter Novelli, where she distinguished herself by managing the agency's largest high-profile account in the central nervous system space. Her career began at Manning Selvage & Lee in the healthcare practice, supporting products in areas such as Parkinson's disease, urology, and women's health.
Under Walsh the healthcare practice has become the largest practice at Ogilvy PR, with a 60% growth rate and a client list that includes global brands such as Boehringer Ingelheim, Aetna, Pfizer, and Ambry Genetics.
Walsh serves as a mentor for junior PR practitioners and stays in touch with former staffers with many rejoining the team over the years. She sits on the board of Ogilvy's Women Leaders Professional Network, heads the agency's philanthropic and social committee, and is a member of the Ogilvy Insights & Strategy team, which supports the New York office across multiple practice areas, providing programming direction.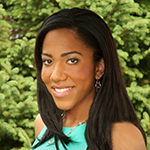 Lauren Wesley Wilson
President, ColorComm
Wilson has expanded ColorComm, the organization she founded, to a national professional membership organization, an annual conference held in Miami, and a media group that produces campaigns for clients. Wilson and ColorComm are helping to change the face of the communications industry as the first and only organization and awards ceremony for women of color. She has created a pipeline of diverse talent in the industry and works with major companies for consultation on diversity hiring.
Prior to this role she served as a communications strategist with MSLGroup in Washington, D.C., where work included Obama for America 2012. Lauren has also worked at Hill & Knowlton and Stanton Communications.
Beyond PR Wilson serves on the board of Knock Out Abuse, an organization focused on combating domestic violence that raises more than $500,000 each year for victims of abuse. She previously served on the boards for Christ4Life and the Colon Cancer Foundation.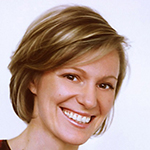 Ann Wool
Partner and MD, Ketchum Sports and Entertainment
Wool joined Ketchum 15 years ago to build Ketchum Sports and Entertainment into one of the agency's strongest-performing specialties. She manages a global team and recently introduced Ketchum Sounds, focusing on music marketing; Behind the Scenes, which develops branded content; and Screen Grabbers, connecting clients with the new crop of social media stars. Wool has led Olympic programs for sponsors ranging from P&G and Samsung to Lenovo and Visa and led campaigns at events including the FIFA World Cup and the Academy Awards. Her team led an award-winning program to save wrestling at the 2016 Olympic Games.
Wool was one of the earliest National Board members of WISE — Women in Sports & Events — which began in New York City in 1993 with the mission of becoming the leading professional organization for women in the sports and events industry. It continues to fulfill that mission today.