Exactly 24 hours after Tuesday's terrorist attacks, my daughter Maddie (17) and I were the only two people on the platform at the main train station in Brussels, Belgium.
We had arrived at midnight the night before, just eight hours before the attacks on the city's international airport and a metro station that was a few stops from our hotel.

My speech on brand and crisis management was luckily in the hotel where we were staying, only a few hours after the attacks.

The first indication that there was a problem was the steady stream of sirens on the busy downtown street below.

Information came quickly, both from the authorities as well as other sources such as the Sheraton Brussels Hotel where we were staying. Within an hour of the explosions, a well-constructed letter was slipped under our door, informing us that the property was under lockdown and that security changes "both visible and behind the scenes" were being taken to ensure the safety of guests.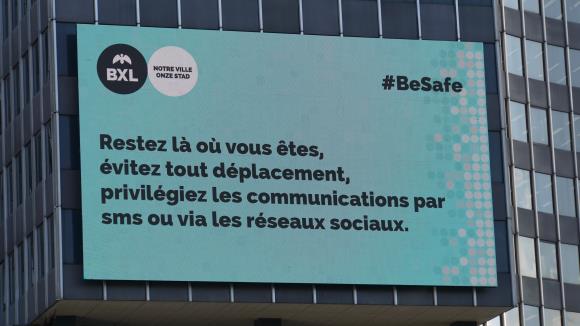 Among the noticeable measures taken by the hotel were security personnel at the front of the building preventing entrance without proof of a reservation, as well as a bag inspection. While that enhancement took little time to implement, improvements continued with magnetometers being set up in the hotel lobby as we checked out.

Facebook's new Safety Check feature popped up as soon as we launched the app. Recognizing we were likely in Brussels, it allowed us to mark ourselves "safe" under the "Brussels Explosions" incident.

National and local officials moved swiftly, wasting little time in declaring the incident an act of terror; there was no hesitation in providing updates, which appeared to be thorough enough to provide useful information while not getting too far ahead as to ensure accuracy.

One important key to effective crisis management is preparedness, which done rightly means conducting drills and exercises often enough to keep leaders and responders sharp. Brussels has not suffered this level of attacks within its borders, but was certainly impacted when its neighbor to the south, France, was hit months earlier. Hotel staff said they felt more prepared having been through the Paris crisis recently.

Perhaps it was also the acts of terror in France's capital that prepared regional rail operator, Thalys, to be so effective in managing this situation. Maddie and I stayed the night in Brussels, as instructed, though our original plan was to leave for Paris after my speech. Thalys, through its rail partners, was easy to work with, and its experience with crisis situations was evident.

Brussels and Belgium did a splendid job handling the situation. Even the companies that were impacted, like Sheraton and Thalys, showed great composure and strength in crisis management.

As we neared France, the Thalys train conductor announced, "We will observe a few minutes of silence as we leave our friend Belgium and cross into France."
It is important to remember that there is more to crisis communications than delivering data. The message over the train's speakers was a perfect reminder of the importance of the human element when responding to tragedy.
Dan Hill is president at Ervin Hill Strategy.