The bar is fixed to the wall of the Truman Brewery in Shoreditch, and replicates a traditional British pub with features including a chocolate dartboard, chocolate bar stools and a chocolate television screen, showcasing one of England's greatest World Cup moments.
The bar opened to members of the public earlier today, who were offered a pint of Carlsberg served in a chocolate glass.

Carlsberg worked with chocolate sculptor and food artist Prudence Staite to design the bar, which took a total of three months. Nearly half a tonne of chocolate was used to construct the edible bar.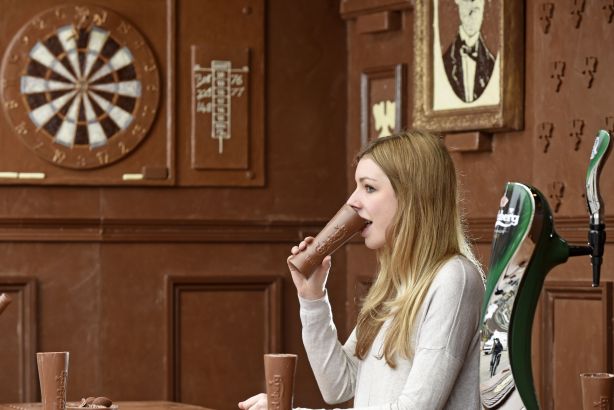 The stunt was thought up by advertising agency Fold7, with Blackjack Promotions and Talon Outdoor handling the physical build of the bar. Media agency OMD UK were responsible for the paid media campaign behind the stunt, with The Marketing Store handling social media engagement and Clifford French responsible for all earned media output.
Dharmesh Rana, senior brand manager at Carlsberg UK, said: "Easter is a big beer-drinking occasion for our consumers and this year, we wanted to do something a bit different. We knew that the British public love beer and chocolate, so we're delighted to bring them together to create probably the best bar there could be."
If Carlsberg Did Chocolate Bars is the latest in the 'If Carlsberg Did' series. The bar is open for one day only, with last orders at 5pm today.
Separately, Carlsberg has today announced it will continue its sponsorship of Liverpool FC, taking the partnership between the two to more than 25 years.