Fast facts
Population: 49 million
Urban population: 82.5 percent
GDP: US$1.85 trillion
GDP per capita: US$36,700
Unemployment: 3.5 percent
Life expectancy: 80 years
Poverty ratio: 14.6 percent (2013)
Language: Korean
Capital city: Seoul
Ruling party: Saenuri Party
Currency: Won
Economic performance
South Korea's GDP achieved a five-year high in the third quarter of 2015, increasing by 1.2 percent from the previous quarter, underscored by a recovery in domestic demand. This followed on from a six-year low recorded in the April-June quarter.
In line with analysts' expectations, however, this momentum has not lasted, with sluggish exports and weak manufacturing continuing to restrain economic growth.
Last month, trade numbers revealed exports had contracted 18.5 percent in January from a year earlier, the worst recorded result for exports since mid-2009, attributed to slowing demand from China and emerging markets.
In response the government has unveiled new stimulus measures in a bid to boost exports and domestic demand.
Other issues facing Asia's fourth-largest economy include high levels of youth unemployment.
Earlier this month, the Federation of Korean Industries released a report outlining how the Korean economy is faltering as a result of protracted decline in the nation's major economic areas including industry, exports, and consumption.
Digital landscape
South Koreans are avid users of digital technology, and the country has been a trailblazer for high-speed and wireless internet. The country has an online penetration of more than 84 percent, with internet usage high across all age groups. It also has one of the world's biggest blogging communities.
The country also boasts the highest penetration of mobile phone social networkers as a percentage of the total population of any country in Asia-Pacific, according to an eMarketer forecast of mobile social usage around the world, released last May.
Findings related to usage last year showed that just shy of half the country's population would use their mobile phones to access social networks on a monthly basis.
With this mind, it's not surprising that a high number of South Koreans watch television via mobile devices.
The country also has a strong m-commerce industry – GlobalWebIndex reports that 43 percent of the country's residents bought something online via their mobile phone in January.
While traditional media such as newspapers remain popular, with more than 100 national and local dailies, subscriptions continue to suffer due to the growth and influence of online media sources.
Expert analysis
Tyler Kim is managing director, Korea; head of corporate, Asia Pacific; head of crisis communications and issues management at Weber Shandwick. He says companies in Korea are catching on to the importance of digital marketing, with the Korean PR industry working full throttle to provide these services.
"With people spending more time on the internet than ever before, our clients are scrambling to engage with these online audiences," he says.
"With more clients asking for not just media PR but also marketing through digital channels and social media, PR agencies are not doing just PR anymore – they are competing with marketing and advertising agencies to provide integrated communications services."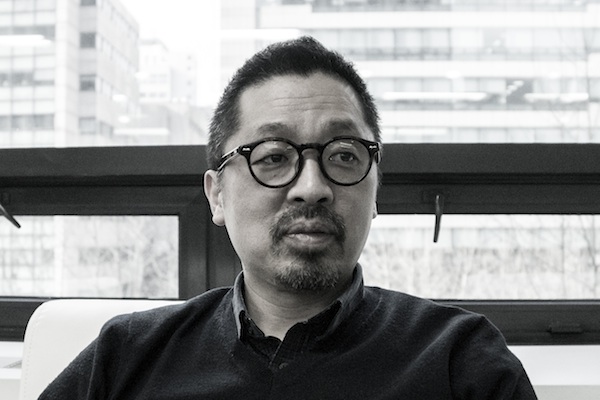 This progression from traditional to digital and now social media marketing is forcing agencies in Korea to become experts in online communication channels.
"Clients in Korea are now being trained to become media outlets themselves, telling stories of their brand," Kim (pictured) adds.
"Agencies are helping them with editorial strategy and content creation, and along with this comes the need to provide content in various formats – not just text but visual and moving images, too."
Kim's biggest challenge is finding the right people to address this digital and content gap. "Before, PR agencies hired former journalists and reporters," he says.
"Now, to work in PR, you need to have a much more comprehensive skill set that includes expertise in digital. Agencies now need to attract people who have experience in areas like marketing/advertising, digital channel operation, analytics and mobile optimisation."
Kim believes opportunities in South Korea lie in global PR, with many local companies now looking to extend their PR worldwide through a combination of traditional and digital media channels.
"The major areas for growth are corporate social responsibility, financial transactions such as mergers and acquisitions and crisis management services," he says.
For Herold Moon (pictured), vice president at PR One, which has worked on campaigns for brands including Lego, Bosch and Nespresso, the PR industry in Korea is growing at an alarming rate, in both the private and public sectors.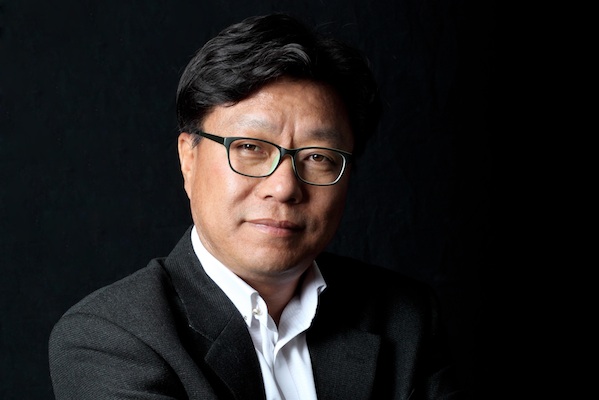 In the past, he says, the idea of PR was previously used as a marketing tool. "If advertisements were only useful for spreading the word about a business' product or its service, PR was regarded as a marketing tool which additionally provided credibility and reputation."
Recently, however, Moon says PR in South Korea has expanded its boundaries from the private to the public sector and is being used to increase understanding of public policies from central and local governments and public institutions.
"The efforts of public institutions to announce policies to taxpayers can be seen through their social networking channels such as Facebook, Twitter and YouTube," says Moon.
"They are also investing time and effort in interviews and contributions to newspapers, using traditional offline media as a way of announcing the intention and direction of policies. If PR was previously an important marketing tool for businesses, its importance is now growing in the public sector in Korea."
The biggest challenge for agencies is developing creative PR content, and PR One is investing in training for its employees, Moon says.
He also believes that one area that is ripe for development in Korea's PR market is public sector crisis management.
"Communication capabilities, preparation and the ability to respond, such as building a crisis management manual and media training, are key factors that will affect the growth of the [Korean] PR industry in the future," he says.