NEW YORK: Thea Linscott is taking on a bigger role at Stupid Cancer, a charity that focuses on support, research, and advocacy for young adults fighting the disease.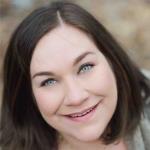 Linscott has worked with the nonprofit on a volunteer basis for four years and was a board member prior to her appointment as chairwoman. She is collaborating with the board and founders Matthew Zachary and Kenny Kane on the organization's strategy and growth.
"It's an honor and something, when I first started volunteering for Stupid Cancer, I never would've predicted," Linscott said.
She is taking on the volunteer position alongside her day job as a senior account supervisor at MSLGroup. As a cancer survivor herself, Linscott said she wants to give back to that community and help other young people who are diagnosed with the disease.
"I was 16 when I was diagnosed with Non-Hodgkins Lymphoma," Linscott said. "I've had the need to help the 16-year-old Thea and make sure that no one goes through what I went through."
Linscott and Zachary, the group's founder and CEO, have big growth plans. The charity's main goal is to reach beyond the cancer community to raise awareness and create brand-recognition among the general public.
To boost name recognition, the organization uses its website, social media, YouTube webisodes, and outreach events such as CancerCon and the Stupid Cancer Road Trip, which brings survivors, patients, and caregivers together to create a support community.
"Her clear expertise in understanding brand, consumer experience, and public relations are nothing short of a windfall for Stupid Cancer, in terms of our strategic growth," Zachary said.
Linscott has also worked at agencies Relevance New York and CooperKatz & Co., as well as the American Museum of Natural History and the American Red Cross of Nassau County, New York.
"We have the choice to volunteer for organizations that need us, and I would really encourage people to find a charity close to them and their lives to donate their time," Linscott said. "It's tangible, and I can see the work I've done really benefitting the people."