BENTONVILLE, AR: Wal-Mart has named Brian Besanceney as SVP and chief communications officer, effective April 1.
He will report to Dan Bartlett, EVP of corporate affairs at the retailer. Besanceney will have four direct reports: VP of global internal communications Tracy Harlow; VP of shows and events Mark Henneberger; VP of global corporate communications Greg Hitt; and senior director of executive communications Nathan Barr.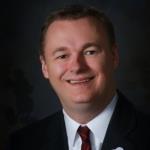 Besanceney previously served as SVP of Walt Disney World public affairs and worldwide government and industry relations. He oversaw media relations, internal communications, and community relations for Walt Disney World Resort and managed government and industry relations for Walt Disney Parks and Resorts around the world. Prior, he was VP of public affairs for business development at Walt Disney Parks and Resorts.
Besanceney previously worked in the public sector, serving as deputy chief of staff to former Secretary of State Condoleezza Rice and assistant secretary for public affairs in the Department of Homeland Security. He was deputy communications director in the White House in President George W. Bush's administration while Bartlett was communications director. Besanceney also served as communications director for former Rep. Rob Portman (R-OH).
Bartlett joined Wal-Mart in its top communications position in May 2013, filling the spot vacated by Leslie Dach.
Hitt was hired by the retail giant last May, reporting directly to Bartlett at the time and succeeding David Tovar, who left in September 2014.
Longtime Wal-Mart CMO Stephen Quinn retired early this year.
The company said last month that its fourth-quarter 2016 profit was down nearly 8% because of higher operating expenses. Total revenue, not accounting for currency exchange rates, was down 1.4% in the quarter to $129.7 billion.