Winner
Highwire Public Relations
Highwire Public Relations' employees are entrepreneurs at heart who strive to ensure clients are recognized as the leaders of their industries. That mind-set is clearly paying dividends for the agency's bottom line. Revenue in 2015 grew 36% from 2014, which followed 38.8% growth the previous year.
Highwire, with offices in San Francisco and Chicago, opened a New York branch last year and added financial technology to its list of offerings. The agency's efforts for financial technology client Veracode resulted in the brand gaining three out of the top four U.S. banks and 25% of the Fortune 100 list as customers. Through its work for Zolt's Laptop Charger Plus at CES, the brand received more than 1,200 pre-orders in January and was featured on Today as a "Top 7 CES Gadget." The product was also named a finalist for Engadget's Best Startup of CES and Laptop Magazine's Top Pick Award.
Highwire landed 26 clients during the award's entry period, including IBM corporate, Mimecast, and Payfone.
"The agency has shown outstanding financial performance, great work, and clear success metrics," said a judge.
The agency also works hard to create a work-life balance for its team, including work out of office Fridays, in-office yoga and meditation classes, and summer hours. One perk in particular caught the eye of judges: Highwire established the "30-30-30 rule," which set a company goal to reduce email traffic and meeting frequency by 30%, while keeping meetings to just 30 minutes long.
Another arbiter called Highwire "a creative, high-energy shop focused on the success of both clients and employees."
Highwire organizes volunteer events and participates in a wide array of activities, from working the phones for the local public radio pledge drive, to purchasing holiday gifts for local at-risk families through Raphael House, to preparing and serving meals to individuals in need through the Glide Foundation.
Honorable Mention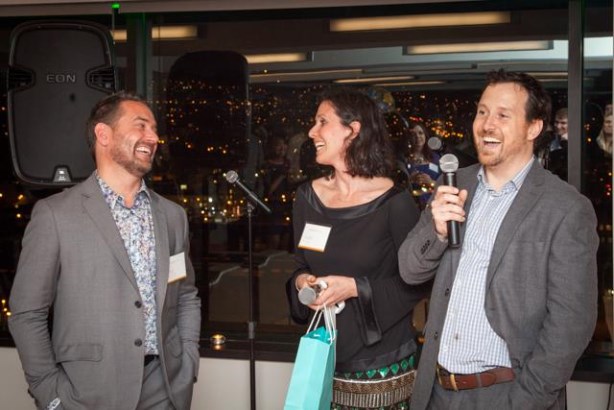 Bateman Group
Bateman Group reached $6.3 million in revenue, with new business accounting for 41% of that. The agency added 17 clients and also expanded its finance and commerce offering, which led to landing financial tech clients Addepar and Prosper. The firm grew its content studio into a team of 10 full-time content specialists, including professional writers and former journalists. And Bateman was named a San Francisco Business Times "Best Place to Work" in 2015. Doing good is also part of the agency's DNA. Its E3THOS initiative creates a socially conscious business framework for reinvesting in communities.