In the UK, the reboot will be supported by a major promotional campaign, using digital, outdoor and print advertising. The tagline for the launch – "We're back! It's time to retune your digital radio" – was developed by comms agency Lionhouse Creative.
Edith Bowman and Matt Richardson will broadcast the inaugural show from a specially refitted train dubbed the 'Virgin Radio Star'. This will depart from Manchester Piccadilly at 11am, reaching speeds of up to 125mph as it travels through Crewe, Birmingham and Rugby, before arriving in London.
Throughout the journey live music will be provided by Travis, The Feeling, Mystery Jets, Gavin James, Emmy the Great and Walking On Cars. This launch concept was the brainchild of live events specialist TBI Media, which will manage proceedings on the day.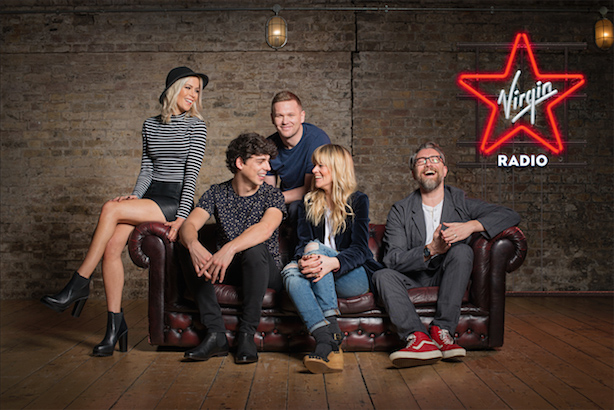 The relaunch of Virgin Radio has taken 15 months of planning with Wireless Group, Virgin Radio International and Virgin Enterprises collaborating on the project.
Richard Branson, Virgin Group founder, said: "We like to do things differently, that's why we're launching the new sound of Virgin Radio with a live broadcast from a Virgin train. With presenters like Edith and Matt on board and with music from some of Britain's leading bands, listeners are going to get a great launch experience."