Winner
MP&F Public Relations and Red White and Food Coalition
Red White and Food Campaign
Where's the wine? That message, uttered by shoppers in Tennessee grocery stores, was the rallying cry of MP&F Public Relations' campaign to allow wine sales in the state's grocery establishments.
The process was harder than it sounds. Although state legislators passed a measure that would allow wine sales in grocery stores, it had a major catch: municipalities across the state had to agree in referendums.
That meant a two-part initiative by the firm: a petition to get the referendum on the local ballot in eligible communities and a get-out-the-vote push to encourage residents to take to the polls.
The agency was confident of victory, as research showed a majority of Tennesseans would vote for the measure if given the opportunity.
For step one, the firm had to clearly explain the petition process and demonstrate that signing it would result in no additional work or cost to state residents.
It also had to educate eligible voters about the need to get out and vote and explain that signing the petition was not the final step in the process.
For the first time in the initiative's eight-year history, MP&F relied on paid advertising, as well as its relationships with statewide media outlets, targeted events, and materials.
In addition to meetings with newspaper editorial boards, the firm promoted the call to action in statewide television, radio, print, and digital advertisement buys.
On Election Day, the referendum passed in all 78 municipalities where it was on the ballot. Each referendum was approved with at least 65% of the vote, which was well above the simple majority needed to pass.
One judge said the campaign was "well done, with great support materials and amazing results."
Another adjudicator commented that it was a "terrific campaign tied to research, insights, and delivering powerful results."
---
Honorable Mention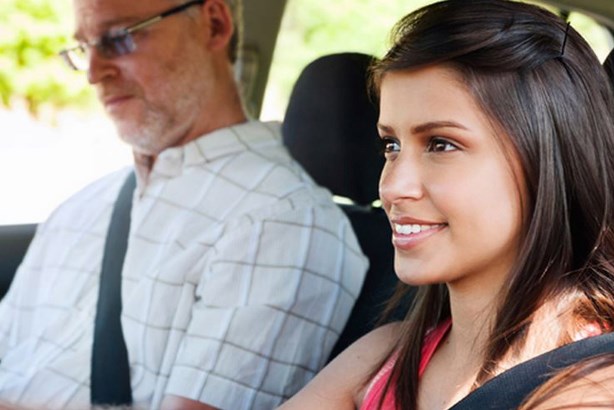 Ketchum and Michelin
Beyond the Driving Test
When teens get their driver's license, tire pressure is never top of mind. Yet of the 2.2 million accidents each year involving teen drivers, nearly 300,000 are related to tire issues such as worn treads or over- or underinflation. Michelin partnered with the Federation Internationale de l'Automobile to launch a campaign to put tire safety on the map for teens. The company created a series of videos with teen YouTube stars. Its strategy was to talk to teens in a way they can relate to and blend the rite of passage of getting a driver's license to safety. The campaign resulted in 1 million views of the videos.