Winner
MSLGroup and Abbott
Similac's Sisterhood of Motherhood
MSLGroup and Abbott nabbed the top honors in this category by really getting to the heart of an issue many moms face.
Research showed myriad mothers feel they're under the microscope when it comes to any decision they make for their children, whether it's what kind of diaper to buy or how much maternity leave to take. The campaign's approach was to bring parents together over the shared bond of "doing what's best for baby."
In January, The Mother 'Hood' video launched as a comedic alternative to talking about the issues new parents face in making choices for their babies. The Huffington Post had the exclusive debut and Time, BuzzFeed, People.com, MarieClaire.com, Elle.com, and CNN also played it. Connecting with 30-plus parenting bloggers and vloggers to share their stories about formula and the judgments that come along with it, as well as video shares by celebrities, only added to the outreach.
"This campaign broke through," noted one judge. "Way to hone in on the emotional connection."
The Mother 'Hood' video was watched more than 8 million times on YouTube and 18 million times on Facebook. The connection with mothers was palpable, as one said, "I wish I had seen this 26 years ago. Perhaps I would not have felt so guilty when I decided to use formula."
Following The Sisterhood of Motherhood's release, there was a 13% year-over-year boost from positive media coverage to 93%. In addition, there was a notable increase in overall brand equity compared to competitors, while the brand also captured 75% of the online conversation for the category.
Online, 173 blog posts pulled more than 13 million impressions, 8,500 social media mentions, and more than 60,000 social actions. Combined celebrity and influencer outreach led to more than 1.6 million impressions and 6 million-plus social engagements.
"What a powerful message," added another judge. "It reaches all types of families and breaks down barriers and prejudices."
---
Honorable Mention
Golin and GSK Consumer Healthcare
Where There's a Will, There's a Why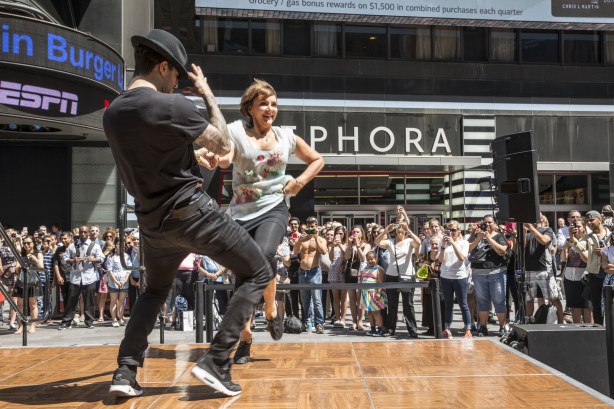 Where There's a Will, There's a Why was an effort to help smokers finally quit for good by highlighting their emotional incentives. Nicorette and NicoDerm CQ realized repeat quitters — their target audience — already knew why they needed to quit, so put the spotlight on how quitting would impact their future. A national "What's Your Why" campaign — complete with corresponding hashtag #WhatsYourWhy — launched in December in New York City featuring Dancing with the Stars' Mark Ballas. A Facebook sweepstakes, updated quit.com website, and retail partnerships also supported an overall boost in brand sales.