Winner
Spong and H&R Block
H&R Block Budget Challenge
This "financial literacy education campaign was so smart and had real teeth," said one judge. "H&R Block literally put its money where its mouth is and benefited thousands of teens."
This effort, which empowered teachers to help students practice real-world money skills, was an expansion of H&R Block's Dollars & Sense program that launched in 2009 to increase teens' financial literacy.
After reviewing more than 50 personal finance education programs, the team identified a gap in teaching real-world skills without real-world consequences. Thus, the semester-long H&R Block Budget Challenge was developed to simulate financial life. Students got a virtual paycheck, paid bills, and managed student loans.
Participation was incentivized by $3 million in grants and scholarships.
Leading financial educators helped guide content, while finance educator Brian Page served as spokesman.
A Good Morning America segment with H&R Block CEO Bill Cobb launched the campaign. Sustained paid, earned, owned, and social channels drove broad awareness locally and nationally.
Several judges commented on the creative and unique approach and praised the team for outstanding execution and results.
All goals were exceeded. More than double the expected number of teachers, 5,621 total in 50 states, taught the Budget Challenge, reaching 93,980 students.
Spong reported 88% of participants surveyed felt more confident about managing money after completing the simulation, while 53% said the experience changed their thinking about a college major or career choice.
Within two months of launch, it drove nearly 211,000 website page views (up 3,518% year on year); a 37% jump in Facebook likes; 6.5 million teacher-targeted impressions (via a partnership with WeAreTeachers); and 484 million-plus earned media impressions.
In addition, 75% of consumers surveyed reported the program increased brand favorability for H&R Block.
---
Honorable Mention
Edelman and Dove/Unilever
Dove #SpeakBeautiful Campaign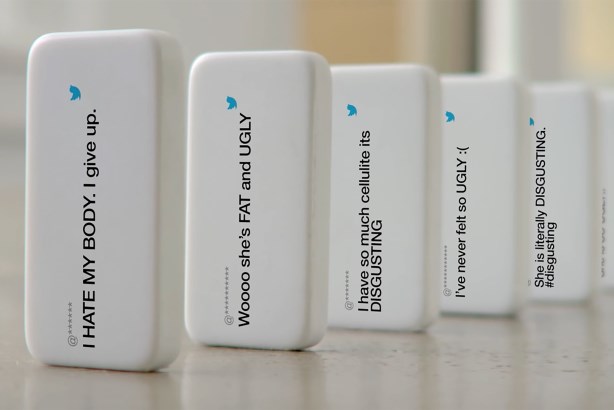 This campaign earned 1 billion-plus impressions and reduced negative tweets year on year both about others' beauty, by 68%, and "self" beauty, by 40%. A Twitter partnership included a custom algorithm that surfaced real-time negative tweets during pertinent pop-culture moments, such as the Oscars. Edelman then tailored content to personally encourage consumers to speak positively online. Comparing Oscar Sunday 2015 to 2014, positive tweets about "self" beauty increased 69%. Judges praised the strong results and fresh, innovative approach to Dove's commitment to positively impacting self-image.