NEW YORK: Instagram has hired Jessica Kleiman as its first consumer communications director, based in New York.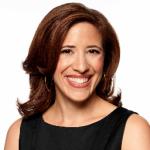 She will start in the role on March 28, reporting to director of communications David Swain. Kleiman (appropriately) shared the news about her new role via her Instagram and Twitter pages on Wednesday. She noted that her Instagram feed "will likely get a lot more interesting."
Instagram reps confirmed Kleiman's hire, but declined to comment further.
Kleiman will develop consumer PR programs to support Instagram's growth and adoption and oversee a team of vertical and consumer comms experts. She will also work closely with Instagram's partnership and community teams in areas such as entertainment, music, sports, photography, and fashion.
She will also maintain a close working partnership with Facebook's consumer PR and partnership leads to coordinate plans and priorities, a representative from OutCast said via email. The agency has worked with Instagram since 2013.
Kleiman worked for three years at media company Sandow as EVP of comms and was also director of PR at The Knot. She also served in various roles at Hearst Magazines between 2000 and 2012, most recently as VP of PR. In that role, she managed digital media, integrated media, international, and brand development divisions, according to her LinkedIn profile.
In April 2012, Facebook bought Instagram for $1 billion.