Davies, PRCA boss Francis Ingham and myself were judges of PRWeek's Best Places to Work scheme and we were hugely impressed with the calibre of employment practices, within both PR consultancies and public and private sector comms departments.

The UK PR industry has finally woken up to the fact that two-thirds of its workforce are female and if this talent is to be retained long-term, employers need a more ­enlightened approach to maternity leave and flexible working.
Diversity is also a priority for employers, particularly the recognition that recruiting talent from outside the white, upper middle class, Oxbridge and Russell Group-educated elite can provide a more balanced and creative working culture.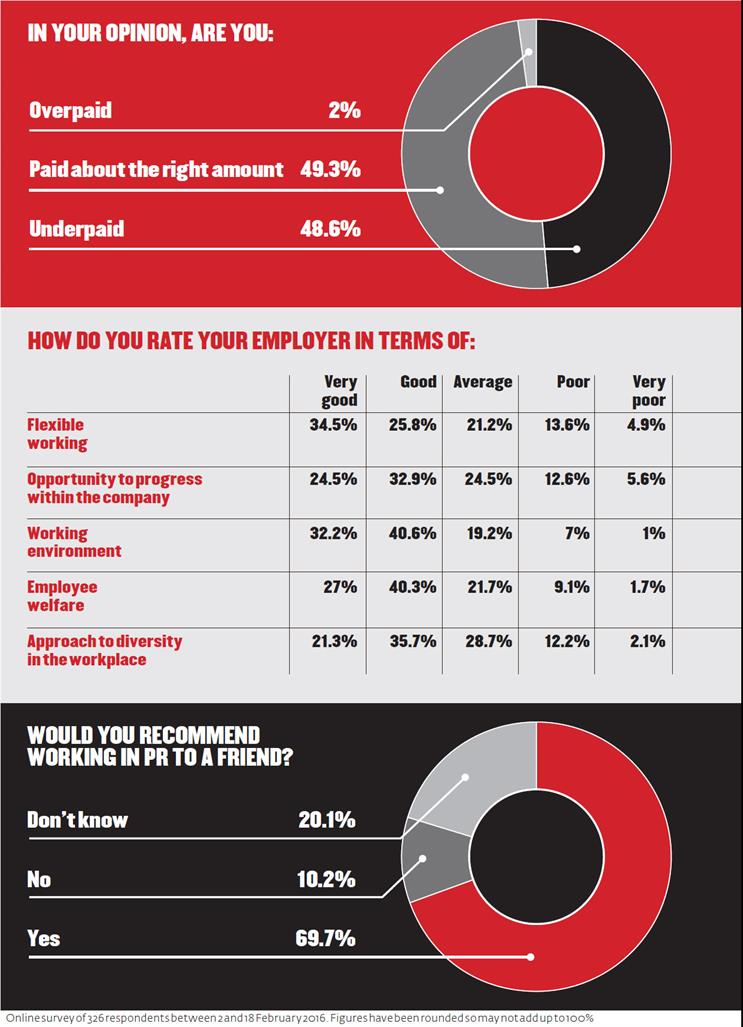 One of the factors making PR consultancies better employers is the improving calibre of in-house comms teams. For the past ten years brands such as McDonald's and Ford have been improving their own PR departments and many of the best consultants have been tempted to work directly for clients, thanks to the career fulfilment now offered, better remuneration and less stress.

PRWeek has long campaigned for these improvements – reflected in a record number of entries to Best Places to Work 2016 – because they enhance the reputation of the industry and create a virtuous circle where better people are attracted into it.

During the past month, in which The Independent announced the closure of its print operation and up to 100 job losses, more senior journalists have defected from journalism to the comms business. These include former Independent editor Chris Blackhurst (joining CrosbyTextor) and The Times' deputy business editor Andrew Clark (Burson-Marsteller).

Attracting such talent is good for the PR industry, but again raises questions about British news brands.

PR is a growing and improving industry, but can the same be said about journalism? It is eight years since Nick Davies published Flat Earth News, which warned of the dangerous imbalance created when journalism weakens in comparison to PR.

Earned and owned media comms will always rely on strong news brands. It is also a characteristic of a democratic society. So it is in all our int­erests that journalism is appreciated and supported by the justifiably buoyant PR industry.

Danny Rogers, editor-in-chief, PRWeek UK