The roundtable panel included:
Jo Carr
Managing partner, Hope&Glory

Victoria Harrison-Cook
Chief press officer, strategy and campaigns, Transport for London

Rikki Jones
Director, GCI Health

Tony Langham
CEO, Lansons

How would you characterise the recruitment situation in PR? Is it significantly harder to find good people now than in recent years?
Tony Langham It's still a relatively hard industry to get into because it's a popular one among top graduates and there are more people wanting to get in than there are jobs. But once you're in, and you have two years' plus experience, there's an absolute world of opportunity. There aren't enough people in the industry because the industry doesn't train enough people properly. I would say in my age group, 50-plus, there are more experienced people than there are permanent jobs, and there are more people wanting to move than there are jobs for them to go to. It's incredibly competitive between people for roles, and actually, it's relatively easy to recruit senior people.
Jo Carr From a consumer perspective, we have no lack of applicants, so that's brilliant. The hardest role for us to fill is the account exec/account manager role. We'd much prefer to train people up; I would much rather get people in as an intern than a grad trainee. When we hire at that senior account exec/account manager level, we rely on how they've been trained at other agencies, it's not always how you do it yourself. So it's about growing talent from the bottom up.
Victoria Harrison-Cook Our retention is pretty good so we don't often have to recruit and if we do, then it's more at press officer level because we like to grow our own talent, and we often see people progressing for many, many years through the ranks. There are so many talented young people out there who are keen to learn.
Rikki Jones We're looking not only at comms graduates but also at science graduates. A lot of our comms graduates don't necessarily see health and science as a focus for their career, and likewise the science graduates don't necessarily consider communications. It's an issue that we're acutely aware of as a health comms industry, but we need to be better at tackling it.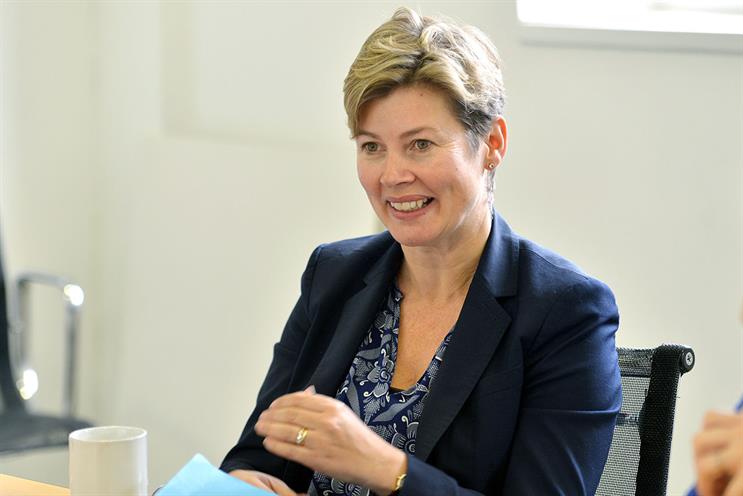 Equal opportunities: Jo Carr believes flexibility is attracting both genders
---
Are the new generation of PRs more demanding as employees?
TL Sort of, yes. People do want things to happen quicker. They are very influenced by short-term things. They are influenced by the things industries come up with; we do them as well – drinks, birthday celebrations, free coffee, fruit in the office, all those sort of things.
VH What about admin tasks? How receptive are they to doing that kind of work? Or do you think that if they're graduates from university there's an expectation that, 'I'm a graduate, I didn't do a degree in order to do these things'?
TL There is that.
---
Is it easy to get good people at the pay level for starting salaries?
RJ We have a lot of talented young people in the industry, which is testimony to 'yes'. But at the same time the amount of responsibility that we give young people and how that compares to other industries is a question worth exploring. There's no easy answer.
TL That's right because it's a great job – that's our strength.
---
Do you think there's much of a skills gap with newer people coming into the industry, and if so, where are the gaps?
TL We can still choose from good graduates because we're in the top 10 graduate career choices. My clients would say there is a skills gap. A client – let's say a middling company in a not-very-interesting industry, that's not very popular to graduates – they talk about a skills gap. I don't see it personally but then I know PR is in the top 10 things graduates want to do.
JC I'm sure every generation looks back on their graduate career and thinks, 'in my day...'. But generally I would say our interns, grad trainees, are smart people. Really loyal, massively conscientious, and really go the extra mile. They just want to get as much exposure and experience as they can.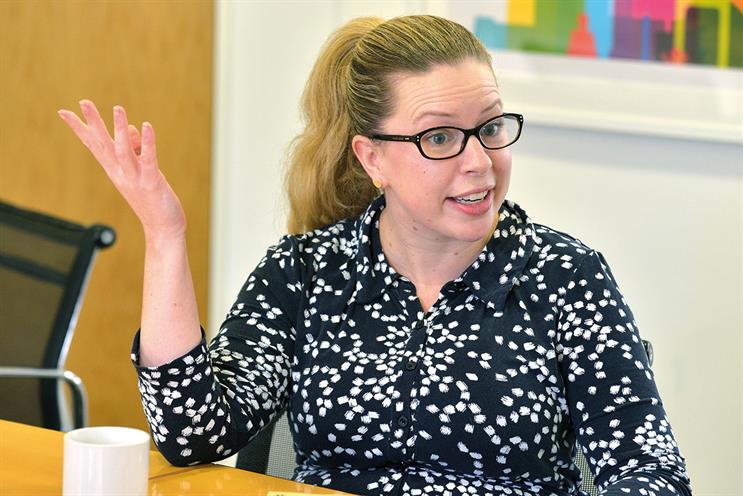 "We need to be better at allowing or encouraging senior women to stay in the industry" - Rikki Jones, GCI Health
---
Are academic courses and training courses in PR up to the job?
VH The range is probably about right – what's available does a good job of reflecting current trends and practices. But sometimes who they are pitched at isn't quite right. Training doesn't have to just be about courses; we're keen to explore work experience opportunities with other organisations and agencies to give our team practical learning experience.
RJ There are many great courses out there and it's important that we ensure active ties to the relevant institutions, so we can help further shape the skills graduates need to be applying in our quickly evolving industry. It's also important that academic courses expose their students to the full spectrum of career possibilities, given there are some specialities, such as health, that don't see the same amount of PR graduate intake as others for various reasons.
---
Given the gender pay gap that seems to exist and relative lack of senior women in really high positions in the industry, does PR have a problem with how it treats women?
RJ Not necessarily. We need, perhaps more on the agency side, to be better at allowing or encouraging senior women to stay in the industry. There's still often the risk that women get to a certain level of their career, to associate director level, and start to wonder whether an in-house life would allow them a better work/life balance in terms of managing family needs. We have to ensure that we're allowing the flexibility.
JC Because we've only been going for four years we've started at a complete level playing field here. There's no discrepancy between what a man would be paid and what a woman would be paid.
TL I'm expecting us to be a beacon industry, and if we're not, I'd like to think how we'd tackle it. It is an issue in society. If you take the big four accountants, and the magic circle of lawyers, according to the last figures I saw, the intake is 50/50 and the partners are 92 per cent men. If you're in that industry, that's an issue. If we have it [in PR], then we should tackle that. But I'm not expecting us to have a similar issue. It's not what I see.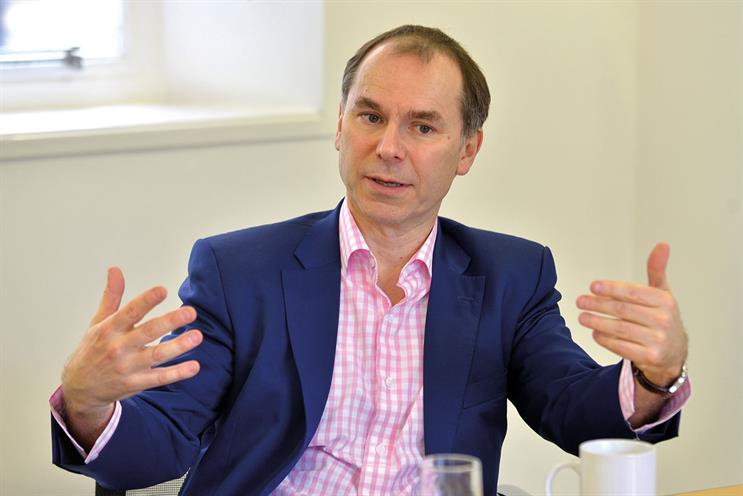 "If you lose your job over the age of 55 it's incredibly difficult to get a full-time job again" - Tony Langham, Lansons
What are some of the key policies you have that have helped make your operations more attractive to women, and more sustainable in terms of gender balance?
JC Actually, it's attracting women and men: flexible working. At any level, whether you're an account exec or partner, being flexible about when you work, where the work is done, is key.
---
What are the best ways to nurture good PR talent?
JC It's partly training, but I think it's partly opportunity. This is going to sound a bit trite, but what we want the team to feel is they are doing the best work they could ever do in their career.
VH A lot of it is to do with looking at the individual as well – one size doesn't fit all. You've got to look at the calibre of the people coming through, particularly interns, for example, who are fresh to the industry. It's about trying to help them to identify what they enjoy, what they are particularly talented at, the area that they might want to specialise in, so you can get the most out of that too.
TL It's variety as well. It's stimulating to have variety all throughout your life, certainly in your twenties.
RJ Also making sure that we're listening, and not just assuming what they want. This is where mechanisms and certain processes can be very helpful to make sure we are asking the right questions, and there's always a forum that's right for each individual to be heard in terms of their ambitions, their happiness and their thoughts on the agency.
---
What is the secret to running a good internship and how does it benefit your business?
RJ Nearly all of our current juniors came in via the intern route. It's fantastic and really gives us an opportunity to ensure that not only does someone 'have the smarts' in terms of what we've seen via the application process, but also that they are the right corporate fit for us as a team, which is critical. I think any agency worth its salt really needs to be focused on what interns look like and what the programme looks like to bring them in.
JC We only look for interns when we're looking for new people. You come in for three months, which is paid, and then the hope is that will turn into a graduateeship and an account exec position.
VH Our intern scheme is a specific BAME internship scheme to try to address the under-representation in the industry. But we look at it slightly differently in that we don't use it necessarily as a pipeline to existing vacancies. We're skilling them up for their first job.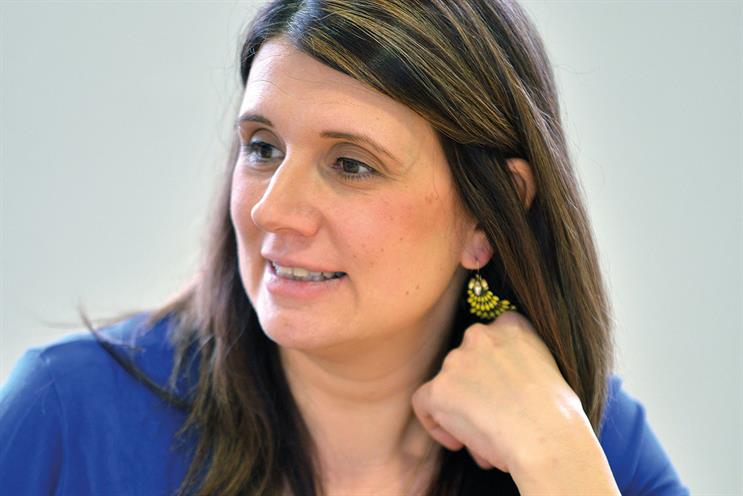 Diversity: Victoria Harrison-Cook is promoting the apprenticeship route
---
In terms of diversity, how does this industry compare to other industries? What can be done to encourage more diversity in the sector?
VH There's a massive under-representation still, so clearly the industry needs to be doing more. I don't think it's on their radar. We need to do something at graduate level but that's almost too late. We need to be talking to young people much earlier because we do have apprenticeships now, we do have other ways into the industry that don't necessarily require a degree. Going out and talking to people while they are still in school education about what communications is – not even necessarily just PR. We started a pilot scheme last year where we took six school students on work experience via a charity and we said, "we'll give you six weeks' paid work experience, come and find out what communications is all about". They were all high-performing students from inner-city schools. They all happened to be from BAME backgrounds but that wasn't what we set out for, that was just how it ended up. We offered to show them what marketing was, what the press office was, what public affairs was all about, to try to get them thinking about communications as a -career and none of them had before.
TL That's really good. If we do have a problem in this industry I think it's a function of the -inequality of society, in that there's a group of people who are inside society – we live in a network society, and these are network jobs – and there's a group of people who are unfortunately outside society. I do think we need more proactive action if we're to make a difference.
---
Would you be in favour of targets for employing people from certain racial or social backgrounds?
TL Targets is where you go if natural evolution has failed, isn't it? Have we failed sufficiently yet to say we'll introduce targets? That's the question.
RJ: What we're failing at now is actually making the right communities aware of their career potential in the industry.
---
Ageism in PR. Discuss.
TL I'm absolutely convinced that if you lose your job over the age of 55 it's incredibly difficult to get a full-time job again. I have a lot of contemporaries who are consultants, or have placement roles or things like that. Fewer and fewer of them are full-time roles.
VH Do you think that's industry specific, though? There must be other industries that have a similar situation.
TL It could just be society.
JC I'm 47. In consumer PR, where it's all about the millennial generation, sometimes people my age probably think, 'have I got as much to bring to that now as I did 20 or 30 years ago?' Consumer PR is most guilty of making you feel like you've got to wear your baseball cap backwards. I haven't even got a baseball cap.
---
What is the secret to retaining good PR staff?
JC Diversity of work and variety. When someone feels like they're looking for their next challenge, always being one step ahead and providing that. It keeps people for longer.
VH You do have to think about what they've achieved so far and what else we can give them to do; how we can re-skill you up so you really are in the right position. Looking at training them up so they are ready to be a manager, even if they are not going to be necessarily employing those skills straight away. It's about making them feel they are valued and needed.
JC The biggest myth I wish I could bust is the younger members of the team thinking, 'I've done two or three years of this so I have to move, to further my career I have to go to another agency'. You don't have to continually move, you can actually grow with an agency and be there five years, 10 years.
---
What advice would you give to someone looking to start in this industry, and what is the best way to enter PR?
RJ Internships, absolutely.
TL Being related to a client, obviously!
VH You've also got to go to an interview knowing the company you're going for. The number of times you interview people and they actually think they're somewhere else.
JC In our interview process, they will meet at least five of the team individually – have five one-on-one conversations. That's really important, because then they will get a sense of the types of individuals they'll be working with. It has to fit both ways.
TL Top tip from me is, if I'm interviewing, when I ask, 'do you have any questions for me?', make sure you have! You're pretty much history if you haven't, if you haven't got curiosity. Half this job is curiosity.