Respondents are broadly positive about their emp­loyer's app­roach to flexible working, career progression and workplace diversity – and more than two-thirds would recommend PR as a career to a friend.
The anonymous survey, carried out by the PRCA and PRWeek, attracted more than 300 respondents, nearly a quarter of whom were from in-house backgrounds. Nearly a fifth were board directors and a similar number were account directors, while account managers made up almost a quarter and around five per cent were support and admin staff. There was a bias towards agency PR, with three-quarters working in that field.
Salaries
Those surveyed were asked whether they felt underpaid, paid the right amount or overpaid. Nearly half of respondents said they felt underpaid with a similar percentage saying they were paid the right amount, while a small handful took the plunge and admitted they were overpaid for their job.
The issue of pay dissatisfaction chimes with a survey carried out by a recruitment agency last year in which, once again, half of respondents said they felt underpaid.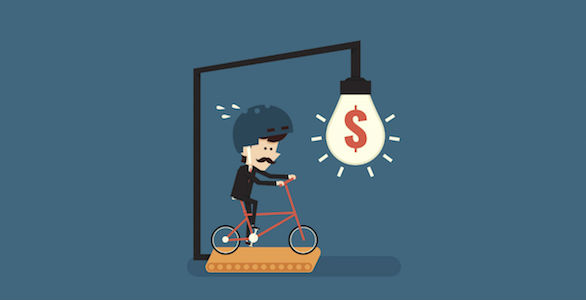 Respondents to the latest survey were asked to comment on why they felt underpaid and several referred to excessive hours, their level of experience and the workload as the reasons for their dissatisfaction.
One wrote: "I am highly qualified and go above and beyond the call of duty frequently. I have business and commercial intelligence and am not well rewarded for my experience." Another told the survey they were "responsible for high-level strategies, pitching and business decisions but pay does not reflect this".
Some respondents seemed resigned to the idea that "being underpaid is endemic in PR" because of a lack of paid overtime, while others referred to another perennial salary bug bear – the gender pay gap. "Male freelancers are paid more," one respondent wrote, while another said she "often feels underpaid as a woman working in PR".
However, many others among those surveyed said they felt their pay was fair and others even admitted it was excessive, compared with other industry sectors. One wrote: "Relative to what a nurse or a teacher earns, my pay looks unreasonably high", while another told the survey that "most of the jobs for my sort of level pay less than what I earn".
One respondent even admitted they had been over-promoted. They wrote: "I am in a role which I believe is slightly over my experience level."
But while responses to questions about pay show an unequivocal vein of frustration, emp­loyee attitudes towards flexible working, career progression and diversity are more nuanced.

Flexible working
Asked about flexible working conditions, nearly a fifth of respondents rated their employer as 'poor' or 'very poor', compared with more than half who rated them 'good' or 'very good'.
Negative comments on the issue included many who said flexible working was available, but only to certain staff.
"Working from home is actively discouraged unless you have children (which I don't), and even then, not much. There is a culture of presenteeism with people glued to their desks at all hours in a job that's supposed to have networking," one wrote.
Several respondents said that, despite their company's internal PR regarding flexible working, it was not a reality. One wrote: "Flexible working hours allow you to come in half an hour earlier, and leave half an hour earlier. This is bullshit, as you're expected to stay until the regular close of business day," while another said: "Great ethics in terms of principles but the reality is different – flexible working is promoted yet unachievable due to unrealistic, heavy workloads."
But others had a more positive view of their employer's attitudes to flexible working. One wrote that their office had "very flexible working arrangements for working parents", while another said they had a "very flexible employer, allowing part-time work, work from home and just being very sympathetic to employee situations".
Career progression
Many of those who join the industry as bright young graduates in their first job aspire to reach the senior echelons of their organisation or even run their own agency one day. More than 55 per cent of respondents rated their employer as 'good' or 'very good' when asked about career progression, while nearly 18 per cent rated them as 'poor' or 'very poor', with the remainder neutral.

Among the comments on this topic, many res­pondents spoke about flat team structures or working in small teams as hindrances to career progression, while some attributed the lack of adv­ancement to a happy and contented workforce.
"It seems the only way to achieve promotion in our industry is to leave for a competitor," wrote one respondent, while another said that "a happy and engaged team means very low staff turnover, so moving up the ranks is a rare opportunity".
Employee welfare
More than two-thirds of respondents rated their employer 'good' or 'very good' in this area, although many commented on the risk of burnout from long hours and the risk of poor mental health.
One respondent said: "Too many agencies treat their staff as work horses, expecting very long hours with no respite and often damaging their health and wellbeing." Another said the industry was "full of people with mental health issues".
One took the opportunity to liken their office to a Victorian workhouse, writing: "The office is drab, no colour, cold air conditioning and no opening windows, and not much natural light."
Diversity
The industry continues to grapple with the issue of diversity in the workplace, according to the survey results and accompanying comments.
While more than half of respondents rated their employer as either 'good' or 'very good' on diversity – with only 14 per cent rating their employer as 'poor' or 'very poor' – comments left by respondents reveal that the industry has some way to go before it sheds its predominantly white, middle-class profile.
"People in the workplace are generally from wealthy backgrounds and are white," was one of many similar comments left by respondents, while another simply wrote: "Workforce is made up mainly of 'wasps', only diversity is in admin."

Typically, public sector organisations led the way on diversity, with one respondent writing: "You just need to look around the canteen to see people of all races, people with disabilities and there are many openly gay people. It's hard for me to say as a straight white male, but I would 'think' it's a fairly good organisation in this regard."
But, in spite of the long hours, high stress, grumbles about salary and the pervasive lack of flexible working conditions, almost 70 per cent of those surveyed would recommend a career in PR to a friend, while only 10 per cent would not.
A fun, varied and dynamic job was the view of many respondents, but several questioned whether it could be a genuine career.
One wrote: "There are pros and cons... it's a great career for a young person but gets a lot harder when you've been in the industry for a while and you're trying to juggle family /having a work-life balance."