Shredded tweets
Speaking at the Future of Frontline Comms seminar yesterday, hosted by PRWeek and Electric Airwaves, National Grid CEO Steve Holliday gave a fascinating insight into social media use among top corporate bosses.
Holliday told the audience that he has just 1,050 Twitter followers; an ostensibly small number for a man who heads an organisation with annual revenue above £15bn. What is perhaps more surprising is that he has the sixth highest number of Twitter followers among FTSE100 chief execs.
Is it a good thing or a bad thing for PR pros if their client chiefs maintain a low profile on social media? Flack isn't sure either way.
Meanwhile, Holliday gave some sobering advice to companies when it comes to PR agency relationships: "Re-bid every time you get too comfortable." Blimey.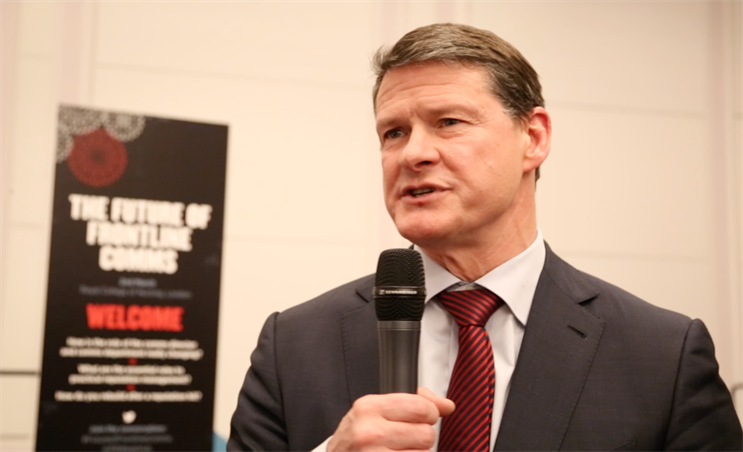 Working on a leap day? No thanks
Spider PR took full advantage of the leap day on Monday (29 Feb) and decided that because they weren't being paid for the day, it would be churlish not to slack off work in favour of a pub lunch and a country ramble. When staff arrived at the office, they were advised to "put on your hiking boots, there's a train to catch".
Off to the Kent countryside they went, with their three company dogs (Annie, Bruce and Rupert) in tow. Flack thinks this is a great show of initiative and only wishes his company had adopted the same policy.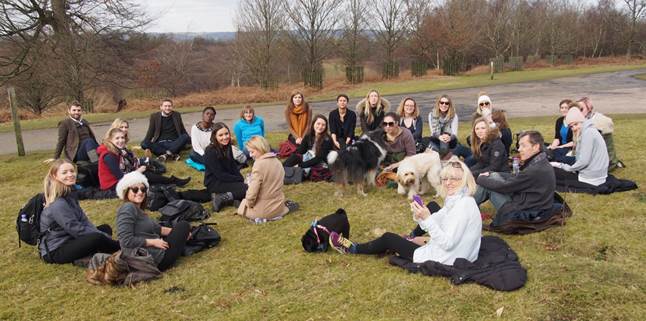 Cuckoo-in-the-nest shocker in employee survey
In a forthcoming PRCA/PRWeek survey of employee attitudes towards their employers, to be published on Monday, we tried to gauge the mood of the workers towards a range of issues, including pay, flexible working, diversity and the overall culture of their workplace. Respondents were asked to leave anonymous comments if they felt the need to elaborate on their answers – a veritable gold mine, including one who admitted they were a tad overpaid.
But hark! What cuckoo is this? One less-than-bashful respondent outed themselves as an employer, rather than the worker-bees our survey was aimed at.
The mystery respondent wrote: "I own the company so I don't feel that my comments would be relevant but I do think that I provide a great place to work for my employees." Well, thanks for sharing.
Little Mix feeds PRWeek humble pie
Flack must apologise for the cynicism of a PRWeek colleague last week – PRWeek had speculated that the leaking of pictures from Little Mix's dress rehearsal of their performance at the Brit Awards had in fact been a PR stunt, not a leak after all but a classic bit of hype-building.
The band's PR man Simon Jones has said that this was not the case and (cheerily) told off PRWeek for being so cynical. That'll teach us.
When Bowie approved account exec's holiday Changes
Staying in the world of pop, PRWeek heard another story that further enamours us to the music legend and all-round gent that was the late David Bowie.
Apparently a junior staff member at Bowie's agency Outside Organisation once accidentally managed to send his request for a couple of days' leave to the Thin White Duke – who replied by saying it was fine by him, but that it would probably be best to ask Outside boss Alan Edwards too.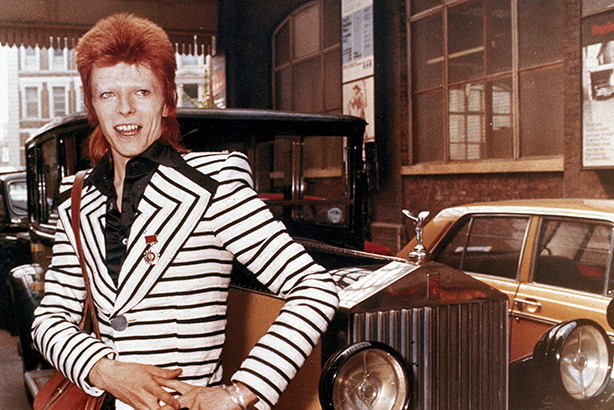 Freud dances the night away... and apologises
Matthew Freud is used to making noise in the press for his clients, but this week he had to apologise in the press for making a noise. As the Camden New Journal reports, a 200-person party that started at about 11pm on Sunday evening went on until at least 3am on Monday (school night, tut tut), and included Kate Moss, Bob Geldof and Idris Elba at Freud's abode, did not enamour the PR man to his neighbours.
Freud told the Journal: "I am profoundly sorry for any disturbance or inconvenience caused to my neighbours this week. I try to minimise noise pollution and ensure that there is no music after midnight but recognise that the arrivals and departures of these occasional events are a mighty pain in the arse for people living very close by. My apologies are sincere and my neighbours' stretched tolerance deeply appreciated."
Flack's invite evidently got lost in the post. We forgive you, Matthew.
Putting the 'pub' in public affairs
Field Consulting has been toasting the opening of its new office last month with its own bespoke brew, Golden Lobbyist. The 4.1 per cent Kentish golden ale (citrus, spicy taste, apparently) is being provided to clients for free, with Field founder Chris Rumfitt predicting clients will enjoy it because "it's as fresh and insightful as our counsel".
"Beer has always oiled the wheels of lobbying and now lobbying has its own beer. Everyone knows that public affairs happens best when you've got a drink in your hand," said Rumfitt.