I
t's a chilly winter morning and Joe Sinclair, the resplendently bearded co-founder and creative director of PR agency The Romans, is outside his Shoreditch office wearing a long black coat, black T-shirt and no socks.
It is an appearance not unusual in this part of London, and one fitting for the surroundings of The Romans HQ, located inside ad agency Mother, with its industrial warehouse chic complete with rustic furniture, gold framed photos and the odd animal statue.
Sneering commentators may dismiss the look as 'hipster', but in The Romans' case, there is substance behind the aesthetic. The agency is among the leading lights in a newer generation of PR shops successfully blending genuine creativity across PR, social media and experiential, but what is notable about The Romans is the speed of its success. In less than a year since its inception it has built an impressive client roster (below) and the agency is said by some to be the future of PR.


The Romans is the brainchild of Sinclair and MD Misha Dhanak, who worked at Citizen Relations as creative director and MD res­pectively. Sinclair cut his teeth in digital and social media "back when it was a brand new exciting thing" at digital agency Twentysix, servicing clients as diverse as Amy Winehouse, Waitrose and the Royal Navy. He entered PR in 2010 as creative director at Burson-Marsteller, setting up the consumer practice and growing it to around 30 people.
"It felt like that was the time the real shift was starting to happen," says Sinclair. "We were starting to see PR agencies really take note of what the web, what content, could do for clients. It felt like there was a really exciting opportunity to take native digital understanding and bring it to bear on a huge WPP network agency." Sinclair helped secure clients such as Ford and the Royal British Legion, and was part of the team that won two Cannes Lions for campaigns for the latter.
Dhanak's entry to the industry was as PR assistant for high-profile stage play The Vagina Monologues. "I quickly realised that I loved PR and I loved the power of it," she says. She later moved agency-side to Shine, before a stint in Australia for ad firm DDB then in Paris for comms agency Elan (now owned by Edelman). Returning to the UK in 2012, Dhanak joined Citizen and, with CEO Frankie Cory, set about restructuring the agency, "putting emphasis on creative work".

"It was then I decided that we needed a creative director, and I met about 30. Number 31 was Joe Sinclair. We got on instantly," she recalls.

The duo worked together for two years, helping win clients such as Bacardi global, Sony Mobile and Cancer Research. "Then we decided it was time to go out and go it alone."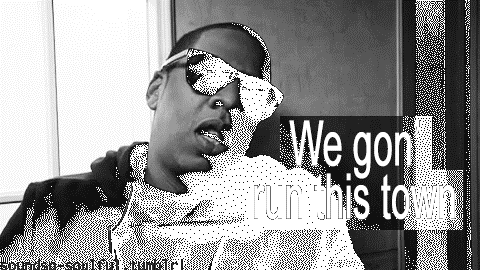 Birth of an agency
That decision was taken aboard a boat at Cannes in 2014. "The plan was to have a few cocktails, celebrate, think about some names and then identify what the PR industry needed, what it didn't have, what was the gap that we could look to grow into," says Sinclair. "Then it was about investors."

Discussions about investment were held with several marketing companies, but once talks began with Mother, "all other bets were off", says Sinclair. "That commitment to the quality of the work was what we really looked for. All we cared about was, how good is the work we're making? Before profit, before growth, I think the most important thing is how good is this work? Is this work the best we can possibly make? Is it setting industry standards?"

There were practical benefits too, in the form of the office space, along with HR, finance and other infrastructure support.
The agency, predominately consumer-focused but with some corporate and b2b elements, was 'born' on 21 April 2015. With Dhanak and Sinclair the sole employees, recruitment was a priority. "We started interviewing from the very first day and have continued until now. There's not a week that goes by that we haven't interviewed people," says Dhanak. The duo scoured LinkedIn and other tools to tap up individuals behind some of their favourite campaigns. "Some of those people are here with us," says Dhanak.
MMXV: The Founding of Rome lol.
Ten reasons 2015 has been hella fun at @HelloRomans. https://t.co/VLWSPW9X1h pic.twitter.com/hpJMxbu18G

— Joe Sinclair (@AlpineJoeJoe) December 30, 2015
"It's always a challenge for new companies but we were in a fortunate position in that we were able to hire ahead of our needs and we've done that all year. So when we had our first win we already had a full team in place to deliver it."
That win was Spotify, the global music streaming service. "As first clients go, it's pretty fucking amazing," enthuses Sinclair. "We knew full well that every agency and their dog would be going for that account. We thought, 'we've got nothing to lose on this one'. We gave a real sustained charm offensive on Spotify, getting to understand its brand, getting to understand what it needs from PR. As a first client it really set the tone for what we wanted to accomplish for our first year."

Samsung Europe, Innocent and BrewDog followed, and the agency's work with the latter offers a good example of its creative approach. According to Sinclair, The Romans devised the idea to create the world's first 'transgender' beer No Label (brewed with hops that have changed from female to male). The campaign met with a mixed but generally favourable response from the LGBT community, but judging by the earned media it produced, it was undoubtedly a success.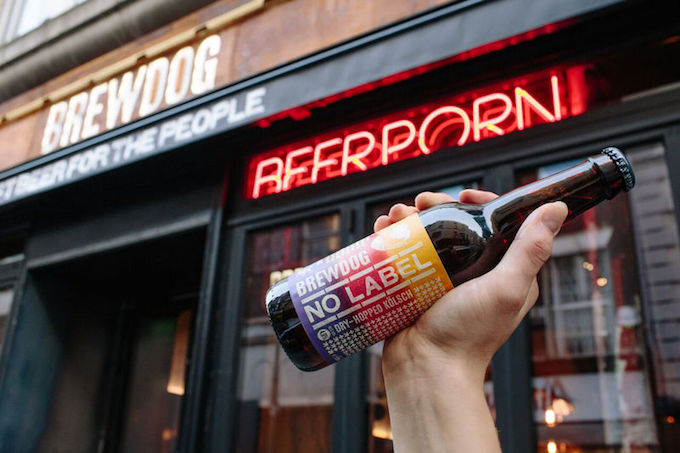 Good to talk
"[There were] 1.1 billion opportunities to hear about that campaign in 48 hours. I've never seen a campaign fly so fast, even to the extent that we were getting front pages in Australia," says Sinclair. "It fuelled conversation, which is what our role was."

"PR is about conversations," he adds. "Whether those conversations are over the world wide web, or over a garden fence, it doesn't matter. Agencies talk themselves into knots about the supposedly newfangled world of content and social and earned. If you get it in your head that all we're generating is positive commercial conversations for clients, then it's pretty easy to understand."

Dhanak is even more forthright: "PR agencies, PR itself, needs to grow a pair. Stop feeling worried about what other agencies, what other industries are doing, and focus on what you yourself can be doing."
The Romans on...
Integration in marcoms "I lose absolutely zero sleep over it whatsoever. At the end of the day the best idea will get bought, and all we care about is having the best idea. Wherever that idea lives and sits, that's irrelevant." (Sinclair)
Digital naivety in PR "Any chief exec in PR with a head of digital or social should worry about the rest of the agency being total Luddites. All PR plays out in the social space in some way – there's no room in modern PR agencies for people who see social as something other people do." (Sinclair)

Opening overseas "I think it would be a natural move as we grow and we take on bigger clients. At the moment we're focused on great work in the UK." (Dhanak)

The Romans name "We make up a different story depending on who's asking, to be honest. If you ask me, it's because the best PR is the sort of PR that lives in culture, that inhabits a space that people actually care about – you look at ancient Rome, it was that founding cradle of modern Western culture. If you ask Misha, she wants an empire." (Sinclair)

What of The Romans' ambitions? Dhanak says they have never discussed financial targets with Mother. The agency declined to give first-year turnover, incidentally. "We want the focus always to be on making great creative work, not on what it costs to make," says Dhanak.

But The Romans is thinking big, targeting more high profile account wins and hires in 2016 (the current headcount is 15). Opening overseas is not ruled out for the future.

"You don't call yourself The Romans if you haven't got some kind of ambition, right?" says Sinclair. But he cautions: "Our ambition isn't a financial one. It's not about getting to £5m [turnover]. It's about the work that we produce and the people we get to work with, both clients and other Romans."

Dhanak agrees: "We didn't set out to be the biggest agency in London. But we want to be known for the best work and the most exciting staff, so that when The Romans walk into a meeting room people are excited about what they are going to deliver."