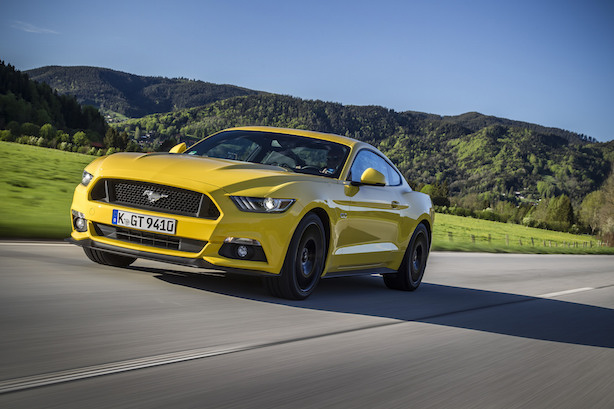 Explain how the Ford press team operates in the UK and Europe

Oliver Rowe, product PR manager We are organised around the vehicles. We have four press officers, one events person and one press fleet specialist. Over the past five years all our models have been on sale globally so our job has become quite international.
Brian Bennett, corporate PR manager We have a team of four plus one internal editor. Sitting above us is Ford Europe, which is based in Cologne. It has its own public affairs organisation that centrally farms out stories. Here we research and release our own stories, although we do take some from Ford Europe.
Dan Jones, chief product press officer We have a fleet of 100 vehicles that we are constantly sending out to media on loan to test drive and take part in activities across the UK. Our press garage in west London is made up of technicians and drivers that make it all happen. We have lots of sites in the UK, which generates a lot of company news.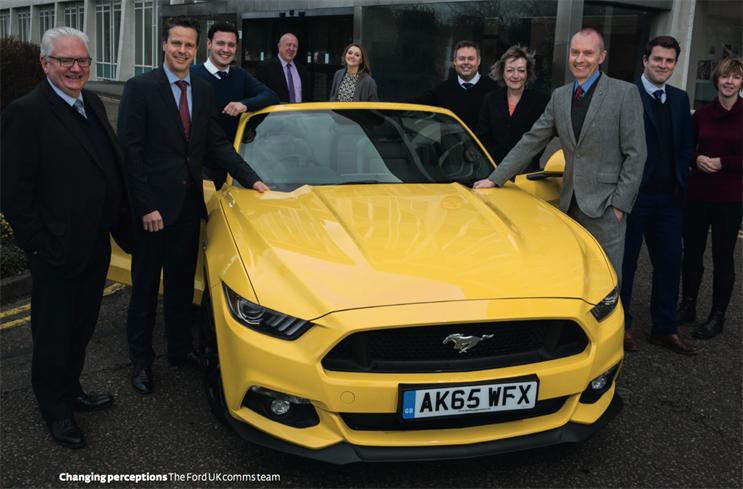 ---

How is the current operating climate?

Bennett In 2006 Ford's American company came close to bankruptcy. Unlike GM and Chrysler, Ford pulled through. Since then the company has been on a roll.

Rowe The company invested in engineering after 2006. Lots of vehicles that started to be made in the recession are now ready to launch. We have eight or more product launches a year, which means there's a lot to communicate. We don't work on a steady cycle; we are driven by what's going on.

Bennett The UK came out of the recession faster in terms of car sales. Europe is still getting there.
---

Were you affected by the VW emissions scandal?

Rowe The emissions scandal was a very busy period. The head of Ford Europe was quick to put out a statement that we didn't have any defeat devices.

Jones It still sparked requests from titles like The Sun, which wanted to test our vehicles and diesel engines.

Bennett Of course we are happy to discuss the issue but we don't want to be standing up for the whole industry; we wanted to share that with the SMMT (Society of Motor Manufacturers & Traders). We worked with our global team to understand where Ford stands on the matter and what we can say as an organisation.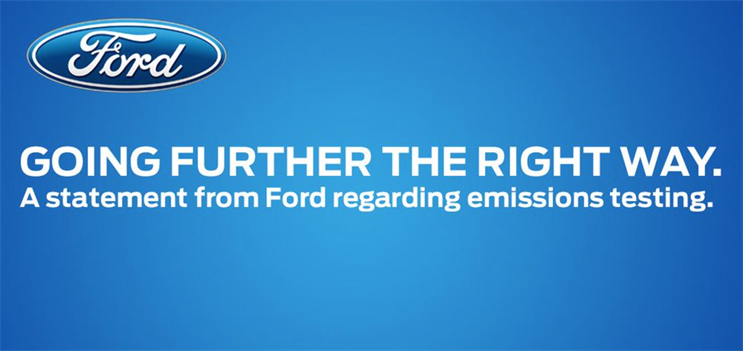 ---

Did it mean an uptick in sales at Ford?

Bennett VW coloured the whole of the industry. Obviously someone has to pick up the loss of sales but you can't see it as a positive.
---

How do you deal with sensitive issues like the recent staff cuts to the EU business?

Bennett The recent job cuts were part of a European transformation programme and are voluntary redundancies. There have been more specific redundancy rounds to the UK and when that happens we have to work closely with our stakeholders, HR and manufacturing teams to work out how we want to relay the news and when. With anything associated with jobs it's most important to tell employees before the media hear about it.
---

How do you use agencies and social media?

Rowe We have a global deal between Ford and WPP Group, which means for whatever PR help is required in each country we can use any agency in the group. In the UK Burson-Marsteller is our retained consumer agency.

Bennett Social media work is handled in-house. It links together different areas of the company, and is predominantly used for customer services. This often generates stories for us.
Take a closer look at the new Fiesta ST200, unveiled at #GIMS #FordGeneva ?? https://t.co/4JdSjApGXM pic.twitter.com/rklCgC5zMS

— Ford UK (@forduk) February 29, 2016
---

What sort of enquiries do you deal with on a daily basis?

Rowe A lot of work involves updating journalists about our motor shows and events. You never reach 100 per cent of your audience. We put on lots of events, inviting media to a central location to test our vehicles. Events have to be slick and tailored to the type of media coming down. Usually an event will run over three days. We have to get inv­olved in logistics like picking up journalists from airports. Or you can get a TV company on the phone pitching an idea and your life is consumed with that.

Jones We've got a lot of sexy products arriving on the scene like the Focus RS and Mustang. Top Gear and Amazon Prime are requesting vehicles ahead of the TV show launch so we are organising that.

Bennett Compared with our competitors we are the market leader in terms of sales and voice, so we are often asked to comment on industry issues. Shows like Top Gear are interested in us not just because of our products but because we are Ford and often the first place people go to.
It's the big one: Top Gear's 2,000 mile road trip across the Alps in the new Ford Focus RS https://t.co/XORHeLkPYO pic.twitter.com/4HCpX2q5Lo

— Top Gear (@BBC_TopGear) February 25, 2016
---

Which influencers do you target?

Rowe Social media are changing the people we invite to our events. It used to be trade journalists, but now it's influencers such as bloggers, media personalities and vloggers.

Jones We discuss with our agency (Burson-Marsteller) who fits well with the brand and who we want to reach.

Bennett The business pages of the papers are our longstanding customers but we are trying to expand this.
---

What is the mix between proactive and reactive comms?

Bennett Some stories fall into your lap; the other day we released a story about the van featured in the new Dad's Army film. The Dad's Army Museum in Thetford, where the van belongs, approached us to see if we would like to restore the van at our heritage workshop in Dagenham, where it was built. It was a great story of the van coming back after 80 years. We got our apprentices inv­olved in the restoration and the story grew org­anically. The timing is perfect with the rel­ease of the film, so we took advantage of that.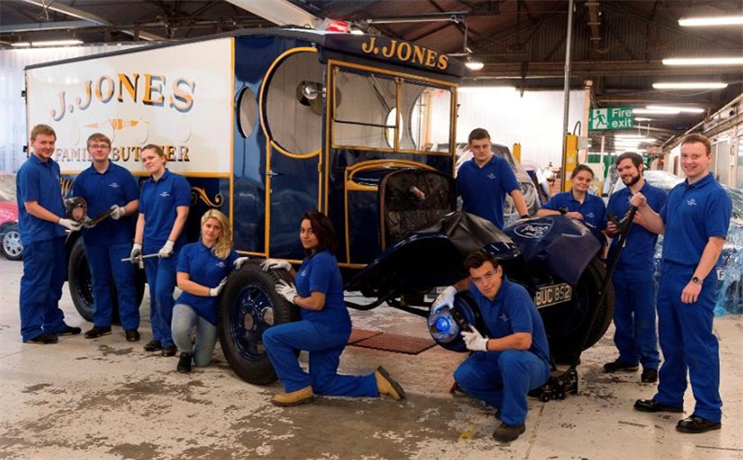 Jones We have more time to prepare for other stories like product launches. Our Focus RS is a big deal in the Ford fan world as an iconic brand. We dec­ided to come up with an eight-part documentary series, which we put out on our social media channels over 12 weeks. It gained huge numbers on social media and YouTube.
---
What are the big campaigns that you are working on presently?

Jones 'Unlearn' is a UK marketing campaign that kicked off in January. As well as the TV ad (created by WPP agencies Blue Hive and Ogilvy), PR plays a big role in communicating the stories that form the campaign.


Rowe Unlearn aims to get rid of people's preconceptions of the brand. The campaign looks at everyday situations that have changed, like autograph hunting; this doesn't happen anymore, it's all about selfies. Dogs attacking postmen won't happen in the future because post will be delivered by drones. We want to challenge people who think Ford isn't for them to think again. It's our biggest investment in a campaign since we ran the 1990s Mondeo campaign, which was a game changer.
---

What is on the horizon for 2016?

Rowe Mobility and renting access to a vehicle is a new area for us as a team. Our new global leader Mark Fields is saying we need to innovate and think about how people are going to rent a vehicle from a parking space in London. We already have pilot schemes running in east London with our cars.