When it comes to crisis communications and reputation management, we all want to put the best foot forward and protect our institution during a difficult time. What if we do our job well, but our efforts are not in sync with leaders across the organization? What's the best practice to ensure that everyone's on the same page?
First, be sure you know what's coming before an issue explodes whenever possible. Take time throughout the year to spend time with your executives – from the CEO to the CFO to the chief legal officer – to learn what's on their mind and what keeps them awake at night. Understand the issues and determine how they may impact the media, the public, and other stakeholders. Good PR people have a unique ability to thread issues together and understand where intersections cross and problems can arise.
For example, we were planning to build a new rehabilitation facility and our operations team was ready to propose the plans to the city. At the same time, the new facility meant that employees at one of our nearby hospitals would be transferred to that new facility, but were not yet told. We jumped in to slow the process and make sure that our employees heard about the change before seeing it in the news and fearing that their jobs were being eliminated.
Second, educate your leaders about your role in a crisis so they know when and how PR needs to be involved. The earlier we're engaged in a discussion about an issue, the better we can advise, plan, and execute communications. One of our executives wanted to be transparent with the media about a negative story that ran in only one publication. He was insistent that we reach out to several other media outlets about the topic. Thankfully, once we were pulled in, the decision was to "let it go," and the story never resurfaced.
Third, be proactive and think of various ways an issue might play out. Engage the best of your team and practice together so everyone is ready, knows their role and can do their best work when preparing for a crisis or reputational risk event. We have created an organizational chart for our communications team members for crises. Specific roles and responsibilities have been outlined to help us cover all aspects needed to manage a crisis, such as writers, spokespeople, logistics, and more. Further, we create challenging mockup scenarios that we practice as a team.
Whether you're dealing with a true crisis or a significant announcement that has high stakes, preparing and planning ahead of time with your leadership is crucial and can make a big difference in the outcome.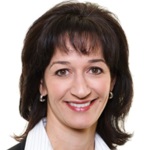 Eileen Sheil is executive director of corporate communications at Cleveland Clinic, one of the country's top nonprofit academic medical centers. Her column will focus on the myriad challenges of healthcare PR and topics related to the management of the comms function. Sheil can be reached at sheile@ccf.org.