Fast facts
Population: 68 million
Urban population: 50.4 percent
GDP: US$1.1 trillion
GDP per capita: US$16,100
Unemployment: 1 percent of population
Life expectancy: 74 years
Poverty ratio: 12.6 percent (2012)
Language: Thai
Capital city: Bangkok
Ruling party: National Council for Peace & Order (military junta)
Currency: Baht
Economic performance
Thailand's economy remained sluggish for much of 2015 and a similar scenario is expected in 2016, with growth continuing to be subdued due to weak global trade.
Exports, which account for more than 60 percent of the Thai economy, are expected to remain flat this year, with China's current economic challenges likely to have a considerable impact.
In late December, Thailand's central bank trimmed its 2016 economic growth forecast for this year, reflecting expectations of zero export growth, to 3.5 percent from 3.7 percent.
Earlier last month, the World Bank forecast that Thailand would be the weakest ASEAN economy this year, stating its economic growth will slow to 2.0 per cent this year from 2.5 per cent last year.
Political upheavals, which resulted in a military coup in 2014, have played their part too in Thailand's uncertain economic future.
International tourist arrivals, however, are expected to reach a record high this year, and could give the economy a much-needed boost, with tourism accounting for around 10 percent of Thailand's GDP.
Media landscape
Consumers in Thailand have strong ties to both traditional media and digital platforms.
According to a white paper by PR Newswire, released in 2015, Thai consumers use traditional sources such as television, radio and print, as well as social media. Television, it says, is a particularly popular medium, with a penetration rate of 90 percent, while digital platforms are gaining ground in urban areas.
There are around 23.9 million internet users in Thailand, more than a third of the population, with most users up to 35 years old. Video-streaming services like YouTube are proving popular channels for television audiences.
We are Social's Digital in 2016 report, released in January, named Thailand one of several 'mobile first' nations in Southeast Asia when it comes to internet and social media access. Consumers in Thailand like to share pictures and check-in with friends most on social media.
Expert analysis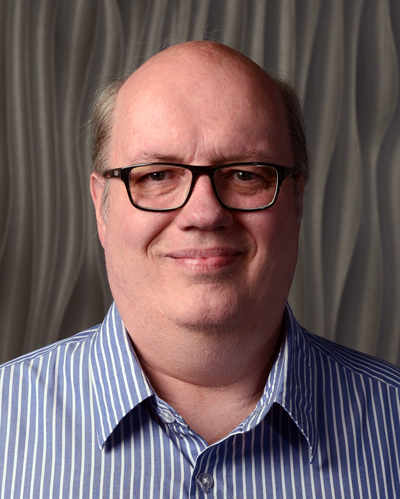 Steve Vincent (pictured) is managing director at Aziam Burson-Marsteller, established in Thailand in 1986. He believes that the Thai PR market remains relatively stable, and that new business opportunities remain plentiful.
Digital PR in particular is becoming an integrated part of most Thai PR strategies and Vincent says there is a there is a clear shift to digital among the agency's clients, especially FMCG and brand-driven clients, for which it is part of almost every comms activation.
"In Thailand, Aziam Burson-Marsteller has been doing digital PR activations for almost seven years, working with online publications, several categories of bloggers, and key opinion leaders who are mainly on Facebook and Instagram," says Vincent.
"We continue to focus on this area to develop other digital channels for more opportunities to maximize PR results."
The increasing move towards digital brings its own set of challenges. Vincent says that while connecting through digital platforms is easy to do, clients increasingly want to engage the digital community beyond simple exposure or the number of "likes" in a way that leads to tangible business results.
"The agency is developing more strategies to help its clients tap into digital opportunities that lead to a more meaningful outcome for their business," he adds.
Aziam Burson-Marsteller has identified growth in areas including media and crisis training, and Vincent believes there is a "solid mix of opportunities" for both corporate and marketing clients doing integrated and digital PR campaigns.
Vero Public Relations has had a presence in Thailand since 2007, as well as other countries in South East Asia, including Vietnam and more recently Myanmar.
Campaigns the agency has worked on include strengthening awareness of the Uber app through media engagement, stakeholder relation programmes and online influencer activities.
Investing in digital and social media has been key to the agency's growth thus far, with the result that about half of its business is now focused on digital and emerging technology, says founder Brian Griffin (pictured).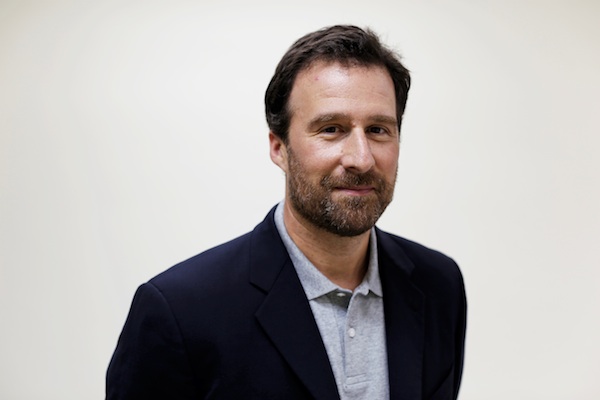 "We have made a number of strategic bets in developing our business, which apply to the Thai market in general," he explains. "Vero combines all of the capabilities of a PR agency with the hard-core tech skills of a digital agency.
"We've done this by investing in a team of creatives, designers, analytics professionals and becoming a Google partner agency capable of deploying search and display for client campaigns."
Another area Vero is betting on is the regionalisation of the agency business in Southeast Asia.
In the last year it has managed more than a dozen multi-market campaigns in Southeast Asia with Thailand as its hub, and Griffin sees demand for this type of regional service growing.
"One thing many people don't realize is that Thai conglomerates are among the best, if not the best, at going regional," adds Griffin. "There are some very strong Thai companies that are expanding through the ASEAN countries.
"They are doing this due to economic softness at home, but more importantly because of the ASEAN Economic Community. The regionalisation of Southeast Asia presents enormous long term opportunity with a population of 600 million and a rapidly emerging middle class."