Starring Christian Slater, the aim was to make this the hottest show of the autumn.
With a 10-day turnaround, the agency arranged press junkets in Cologne and London with the stars of the show, tapped into the news agenda to highlight the hacking angle and negotiated access for interviews with the NBC US team.
The campaign launch generated 63 pieces of coverage including seven major features in national press such as The Guardian, The Sunday Times and Metro, as well as NME and Shortlist.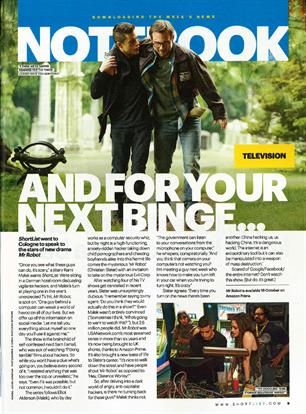 The drama received 10 five-star reviews or 'top pick' previews. The agency said the campaign's delivered return on investment of 117:1.