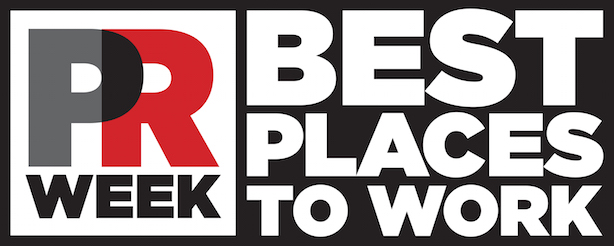 PR agencies and in-house comms departments were asked to complete a questionnaire about their working practices. A three-person judging panel made up of Mumsnet head of policy and campaigns Rowan Davies; PRCA director general Francis Ingham; and PRWeek UK editor-in-chief Danny Rogers, narrowed the entries down to three finalists for each of the categories: In-house, large, medium and small agency.
The judges quizzed the finalists during a series of face-to-face panel sessions, where it was decided which entrants would receive Gold, Silver and Bronze awards. The prizes were handed out in London last night, and winners shared their thoughts on what made a good employer on video:
In-house
Gold winner: Transport for London
Transport for London's 30-strong press office scooped the top spot because of its commitment to diversity and range of benefits for employees.

In addition to its graduate scheme, TfL has been running a paid internship programme for students and grads from BAME origin, since 2007. Today, one third of the TfL press office is from a BAME background. There are also paid, six-week work placements available for young people in inner-city schools.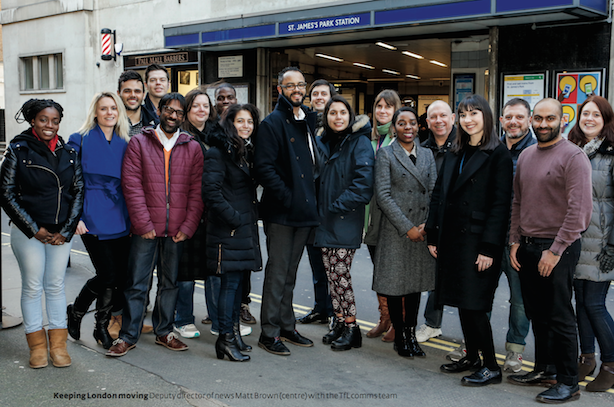 Staff receive a final salary pension, free travel on public transport in London for themselves and a partner, 30 days of holiday, flexible working and a company health insurance scheme.

There is a generous training budget of £1,000 allocated per person per year.

Unsurprisingly TfL has a high retention rate, with just one person leaving the company last year and two others going on secondment within the organisation.

The team say people tend to stick around because of the 'London ethos' as well as getting to work on very high profile reactive media relations. In addition to formal appraisals, performance is judged through a Make a Difference award, where people can nominate someone for a stand-out piece of work.

Despite press officers having to work on a rota covering some evenings and weekends, this is reflected in salaries and there is the opportunity for some of the team to work a 'compressed week'.

In a recent staff poll, 90 per cent of the TfL press team said they were happy with pay and benefits.
Silver winner: Change.org
Petition website Change.org launched in the UK in 2011, with a total of 100,000 users. Today this figure stands at 10 million. As a tool for countless progressive campaigns, it is not surprising that the firm has a progressive approach to employment in its comms team.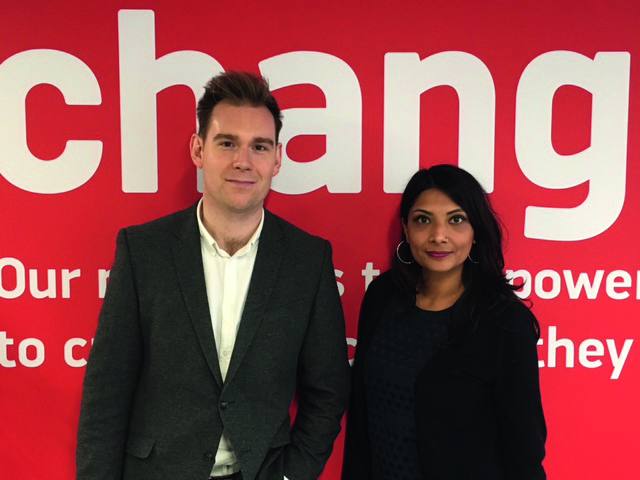 On the parental front, benefits include four months of fully paid paternity and maternity leave, with childcare vouchers and flexible working. Other perks include free language lessons and a quarterly Values Ambassadors scheme where six employees win flights and accommodation to work in another Change.org office of their choice. There is a four-month internship scheme, paying the London Living Wage. Half of staff are from BAME backgrounds.
Bronze winner: Costa
Costa, which is part of the Whitbread group, has a 10-strong comms team headed by Kerry Parkin, head of comms and CSR (pictured). It impressed the judges with its enlightened and generous approach to staff welfare.

Although headquartered in Dunstable, staff are encouraged to work flexibly, either out of Costa coffee stores across the UK or in the central London office.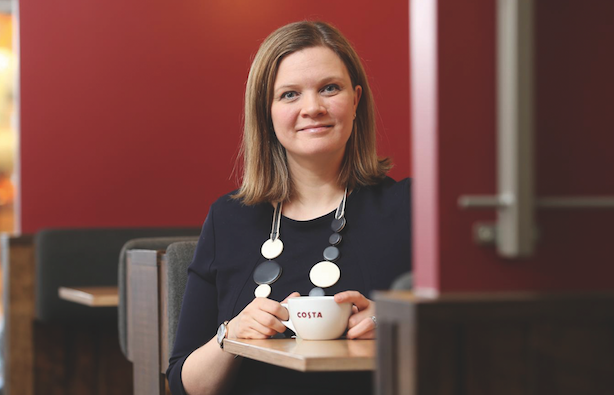 To keep in touch outside working hours the team has a WhatsApp group also known as the 'Batphone'. It reduces the need for employees to check emails when they are not working, and is used to organise regular group activities.

Costa staff can invest in Whitbread through a share-save scheme, which is open to its other brands, such as Premier Inn.

Across Whitbread there is a PR graduate scheme. Benefits include flexible working, private medical care and various discounts.

Time spent on training averages out at a week a year per person.
---
Large agency (100+ staff)
Gold winner: Lansons
Lansons was again a force to be reckoned with in this category, winning Gold for the second year on the trot.

And with good reason. Lansons, which employs 112 people, continued to impress the judges across a range of areas. In terms of payment policies, the agency has pledged to share a quarter of its profits with all staff via bonuses. More than one third of staff own equity in the group and take a share of more than £1m per year in profit.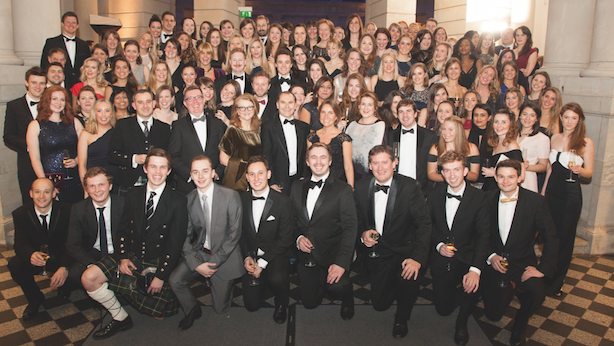 The agency's parental policy also impressed. Full pay is offered for the first 18 weeks for mothers, and flexible options are available; Lansons currently employs 14 mothers who work shorter weeks, and seven parents (fathers as well as mothers) who work flexible hours to allow for childcare commitments.

On the training front, all staff are assigned a career manager – a more senior colleague, who meets with them monthly and provides appraisals. The past year has seen a particular focus on career management programmes, and a new Career Partnership Charter was introduced. Lansons' commitment to career progression has demonstrable benefits – one third of people at account director level or above started as a trainee.

The agency is addressing diversity challenge by partnering with the Making the Leap charity, which focuses on career opportunities for young people of poorer backgrounds. Two people joined last year through the partnership, and Lansons hopes to double that number this year.

Other staff benefits include regular health checks for over-thirties through BUPA and an extra 10 days holiday every five years to mark that milestone. It all adds up to a first class employer, and, once again, a deserving winner.
Silver winner: Cohn & Wolfe
Cohn & Wolfe employs 115 people in London and is part of WPP. It proved a strong contender in this category, in many ways flying the flag for global holding company-owned agencies in its policies.

Judges were impressed by Cohn & Wolfe's 'parent portal', which offers practical guidance for staff and expert advice on handling parental leave and returning to work. Coaching and mentoring is also offered to make returning to work easier, and there is a return-to-work bonus for mothers, based on length of service and salary.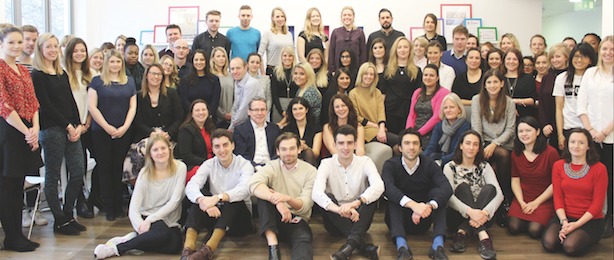 The agency's internship programme, which in the past year has seen 18 interns join on three-month placements, was commended. Interns, who are paid the London Living Wage, are assigned to support one specialism and have specific responsibilities.

International secondments have been introduced, and other benefits include a confidential support service.
Bronze winner: Brands2Life
Brands2Life's training offer impressed the judges, with at least one session per week for staff. Subjects range from creative training to client handling and writing skills. For those deemed 'next generation leaders', there is a two-day course at Ashridge Business School. Weekly staff training sessions are held every Thursday, with lunch included.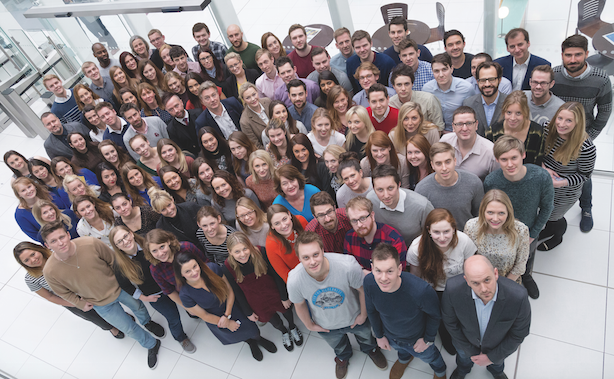 The agency, which employs around 120 staff, has a rigorous process for communicating internally with employees, including a meeting for the whole company every Monday, and a twice-yearly Q&A session with founders Giles Fraser and Sarah Scales. A junior board presents ideas to the board quarterly.

Brands2Life's healthcare package offers private healthcare and dental cover for all staff, along with an impressive list of useful extras such as discounts on British Airways flights and Eurostar tickets.
---
Mid-sized agency (30-99 staff)
Gold winner: Hope&Glory
In an equally tough group, Hope&Glory, the consumer agency formed just four years ago, pipped its rivals to the post, with judges commending its approach to staff wellbeing.

Hope&Glory's training programme Rise&Shine was recognised for its thoroughness, encompassing a graduate training scheme and a monthly 'lunch and learn' session, along with external training courses. Every employee has undergone media training in the past year, and the agency has even put all staff – from intern to partner – on a personal impact training course from RADA (the Royal Academy of Dramatic Art).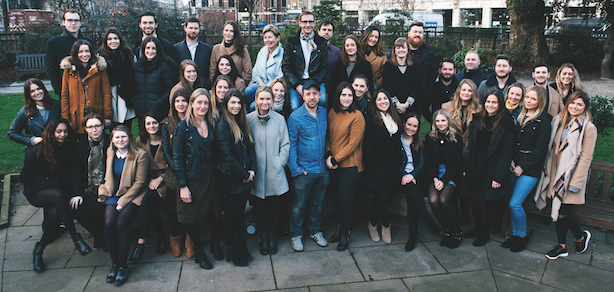 Also offered is management coaching for senior staff (associate director and above), a proofreading course for junior employees, and team management training for senior account managers. Employees receive six to eight hours of training each month.

The bonuses on offer are generous – 30 per cent of total profits are paid out in staff bonuses, a figure equivalent to 15 per cent of the total salary pool. Interns, meanwhile, are paid the London Living Wage at Hope&Glory, and the agency sees the scheme as a useful recruitment tool – an impressive 70 per cent end up working for the company.

Hope&Glory offers full pay to mothers for the first 12 weeks, with half pay offered up to week 18. A flexible approach is employed for returning parents, with the agency making it clear that working hours can be changed to accommodate their new responsibilities.

Across its entire four-year history only five full-time employees have left Hope&Glory's currently 47-strong team – a telling statistic that points to a winning approach.
Silver winner: Citypress
Citypress has different challenges from others in this category, being based in Manchester and with five offices UK-wide, employing 71 people. But it has risen to the challenge through enlightened and inventive policies.

The agency engages with its local communities through apprenticeship schemes, and has worked with universities in Manchester, Salford and Edinburgh.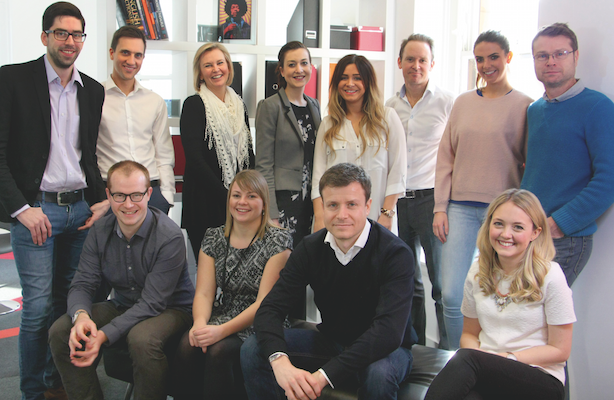 Citypress says employees are not routinely expected to work additional hours. Staff are allocated a maximum of 100 client service hours per month, leaving around 30 hours for learning and development, new business – and the occasional after-hours shift.

Citypress' extensive internal training programme is augmented by external training. Interest-free loans up to £4,000 and four-week sabbaticals on half pay are among other staff benefits on offer. With staff turnover under 10 per cent, Citypress is clearly doing a lot right.
Bronze winner: APCO
The UK arm of the American consultancy proved to be a strong contender in this category, with solid polices reflecting an enlightened approach to employee welfare. This is demonstrated by the fact staff turnover was just 11 per cent last year at the agency, which employs 53 people from a global headcount of around 700.

A rigorous training programme is delivered via the APCO University. New joiners attend a two-day training course in the APCO Academy, and take part in the firm's Global Orientation Programme to support them during their first six months. Meanwhile, regular 'lunch and learn' sessions are organised.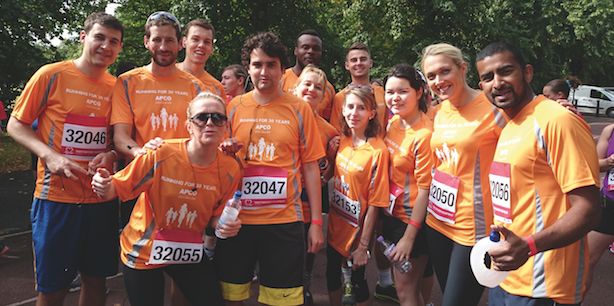 In addition to annual performance bonuses for those at associate director level and above, junior to mid-level staff are eligible for a £1,000 'spot bonus' at any time.

All employees have returned to the business after maternity leave over the past five years.
---
Small agency (12-29 staff)
Gold winner: GCI Health
The 15-strong London healthcare agency, which is owned by WPP, gets the Gold award due to its generous policy for working parents and impressive benefits.

GCI, which was founded in 2013, offers an enhanced maternity package for mothers who have had two years of service that includes 100 per cent pay for the first three months, half pay for the following three months and statutory pay for the remaining period. All mums are offered a 'return to work' bonus based on length of service and salary, while dads are supported with enhanced paternity pay. The agency also holds an annual 'Take Your Kids to Work' day.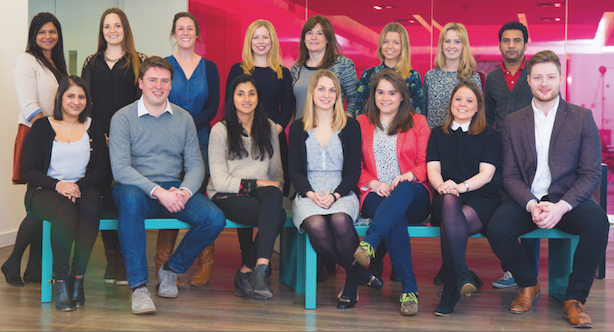 Staff receive 30 days holiday, with additional days off for Christmas, birthdays and weddings. Other benefits include travel insurance, flexible working hours including from home, a free 24-hour counselling, financial advice and stress management service, an annual leisure fund worth £100, discounted gym memberships and an annual New York secondment programme for London team members below associate director level. 'Fuel Friday' takes place once a month where teams can visit a gallery or exhibition.

Last year GCI launched its Zest Graduate Programme and was one of the first agencies to adopt the PRCA Apprenticeship Scheme. In the past 12 months three interns have joined the agency, all on paid placements – two of them have now become permanent employees.

GCI's 'horizon' programme focuses on individuals' strengths, passions and interest areas, operating alongside personal development plans. There is also an 'edible education' series where employees share skills over lunch. Churn rate is low, with just two people leaving last year.
Silver winner: Interel UK
Global public affairs agency Interel, headquartered in Brussels with a team of 20 in London, just missed out on the top prize.

The generous bonus structure was commended. In 2015, 34 per cent of post-tax profits were paid out in bonuses, with the lowest equal to 10 per cent of salary. An annual allowance is paid for gym, yoga, sailing or other activities.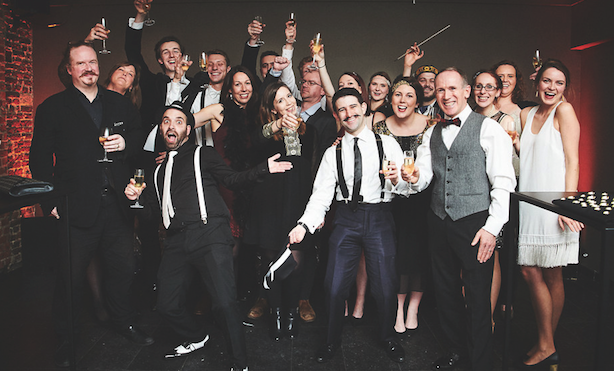 Interel runs a paid internship programme with Bath University that pays the London Living Wage. This year the agency is expanding this with a three-month internship scheme with Brunel University.

All staff receive an iPhone 6 and iPad Air and there is a childcare vouchers scheme for parents. All staff receive on average 15-20 hours of training per year. A CIPR Diploma is offered, with regular 'lunch and learns' taking place.

Employees are involved in setting business goals though meetings at sector-level in addition to company-wide meetings twice a year.
Bronze winner: O Communications
Twelve-strong Newcastle lifestyle PR agency O Communications bags the bronze award, with judges impressed with its team culture and in-house training via the 'Ocademy'.

The Ocademy sees the agency invest in 40 internal hours of training per year per person. As well as getting birthdays off, there is an annual 'O-way day' to, for example, festivals or trips abroad. There is a staff volunteering scheme, free fitness classes, and a five-year long service award where loyal employees are rewarded with hotel trips or meals out. Employees take it in turns to decide on a venue for a night out and colleagues can nominate each other for a treat.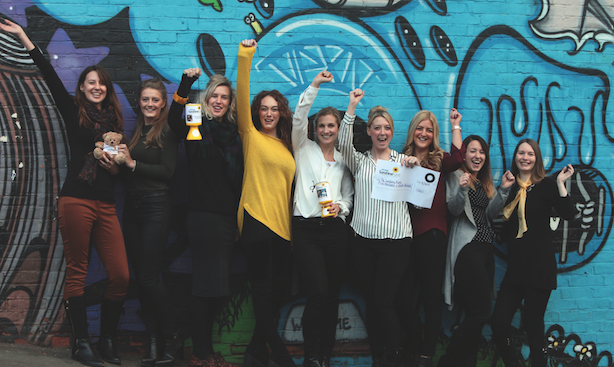 Staff are involved in many aspects of the business – for example, by deciding the agency's charity of the year. The Graduate Ocademy takes one graduate a year, with the opportunity to become a permanent team member at the end of it.
---
PRWeek would like to thank our three judges: Mumsnet head of policy and campaigns Rowan Davies; PRCA director general Francis Ingham; and PRWeek UK editor-in-chief Danny Rogers.