On January 26, 2016, New York sent shockwaves through the public relations industry when it became the first state to issue regulations treating common public relations activities, including contact with the media, as lobbying. The proposal, which passed New York State's Joint Commission on Public Ethics by a 10-3 vote, will dramatically change the practice of public relations in New York. Here is what you need to know about the Joint Commission's new rules, and the considerable controversy that surrounds them.
What PR activities constitute lobbying?
Under the new guidelines, a public relations consultant meets New York State's newly expanded definition of lobbying if:
The byproduct of the communications is introducing, passing or defeating a bill


The communications take a clear position on the bill


The communications attempt to "influence" a public official with respect to a bill
According to these rules, "influence" now means any instance where a PR consultant "[controls] the delivery of the message and had input into its content." Control of delivery, in turn, means any participation in the delivery of a message, whether in oral or written form. Input into its content, meanwhile, means any activities beyond "mere editing," regardless of whether a client retains final say over the content of a communication.
Because of New York's new definition of "influence," many commonplace activities of public relations agencies, including acting as a spokesperson, pitching an editorial, or editing a press release, may therefore constitute lobbying. Further rules are now being considered by the New York's Joint Commission would define social media activities as lobbying as well.
The controversy surrounding the rules
The new regulations have come under withering attack. The major criticisms of the law are threefold
First Amendment concerns
Even prior to the issuance of the recent regulations, public relations firms that directly interacted with elected officials had to register as lobbyists. Public relations firms (especially public affairs firms) did so without issue. There were neither scandals involving public relations firms seeking to exert government influence without registering as lobbyists nor any public outcry for greater transparency. There has been no indication that this system was broken. Nonetheless, New York's Joint Commission puzzlingly pursued ethics reform by defining common public relations activities as lobbying. The new regulations did not solve a pressing ethics problem facing New York State. Rather, they are a solution in search of a problem.
For this reason, the Joint Commission's rules may be vulnerable on First Amendment grounds. Under Supreme Court precedent, restrictions on political speech must be justified by a compelling government interest and be narrowly tailored to meet that interest. Civil liberty groups and public relations firms are taking the position that the law is unconstitutional because the elements of this strict scrutiny test are absent. A lawsuit challenging these regulations is expected shortly.
Misunderstanding the role of the press
The new regulations misunderstand the relationship between public relations firms and the press. Members of the press are not mouthpieces or agents of public relations firms; instead, they serve as a filter, independently reporting information on their timeline, in their own words, and with the content of their choosing. Far from ensuring transparency, the new regulations therefore deny journalists important sources of information, and risk chilling reporting of the news.
Intractable practical issues
The regulations indicate that some — but not all — public relations activities constitute lobbying. However, under the current rules, it is difficult to differentiate between innocuous public relations activities and those that "influence" public officials. What consultants are lobbyists? Which activities constitute lobbying? With the law not even two weeks old, New York Joint Commission has already been forced to issue clarifications on these issues. But the clarification did not do much to settle the scope of the law or reduce the confusion.
The Joint Commission's regulations pose serious risks to public relations firms, which could face rigorous reporting requirements and enforcement actions for violation the act. Given the impending legal challenges, public relations agencies are best advised to wait before implementing expensive and possibly unnecessary changes. In the interim, public relations firms are welcome to post their views about the Joint Commission's new regulations, write the Joint Commission with concerns at jcope@jcope.ny.gov, and closely monitor, along with me, the fast moving developments on the Joint Commission's website, www.jcope.ny.gov.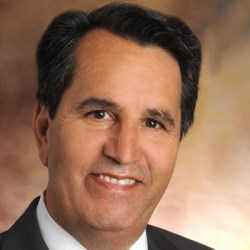 Michael Lasky is a senior partner at the law firm of Davis & Gilbert LLP, where he heads the PR practice group and co-chairs the litigation department. He can be reached at mlasky@dglaw.com.