Last year, 72 per cent of Valentine's Day goods were purchased from supermarkets and Tesco, Morrisons, Sainsbury's and Asda wanted to repeat that this year.
So, which of the top four made consumers feel all loved up? According to data from media intelligence firm Meltwater, Tesco was the most talked about supermarket on social media, with more than 6,500 of us taking to platforms such as Twitter, Facebook and YouTube between 1 and 14 February to discuss the brand's cheeky Valentine's promotion since the beginning of February.
The launch of Tesco's tongue-in-cheek campaign this year saw conversations on social media increase by 3,000 per cent since the start of February. Shoppers' sentiments were a combination of amused, surprised and even shocked as followers across social media posted snaps of Tesco's 'Ideal for Valentine's' gifts in store. Suggestions included baby oil, whipped cream, risqué film choices such as Magic Mike and 50 Shades of Grey and… cucumbers.
I love it when @Tesco get romantic. pic.twitter.com/sqJC9648c7

— Kat (@katia75014) February 1, 2016
Shoppers enjoyed the naughtiness and sense of irony towards a day usually considered a rather soppy affair, joining in with comments such as "Tesco's Valentine's films: Because nothing says romance like beatings and strippers!".
Tesco also launched its 'Basket Dating' video campaign, boasting more than a million YouTube views since it was uploaded. The playful, lighthearted video is in keeping with the grocer's revived approach to inject humour and a sense of fun into its marketing. This, alongside the company's slightly 'naughty' in-store product promotions, showed how it continues to combat the negative brand image seen over the past few years.
However, it wasn't just a supermarket sweep for Tesco; rival brand Asda did not launch a fully-fledged Valentine's campaign, but instead took a slightly more alternative route with the launch of its #SendYourHeart mobile app on 12 February, enabling consumers to use their camera phones to record their 'smitten heartbeat', set it to a romantic piece of music and then send it to that special someone.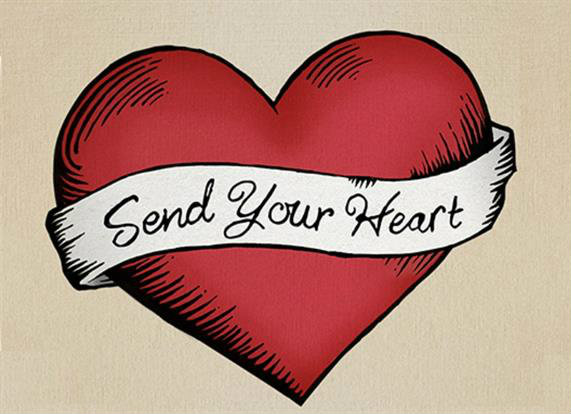 The majority of the British public seemed less than impressed with the 'pulling at the heartstrings' approach, with data from Meltwater revealing social conversations around the brand were nearly two-thirds less than Tesco at only 2,614 mentions.
Not to be left out, Morrisons also hoped to compete in the Valentine's race with its #Sayitwithlove Twitter campaign and cutesy YouTube video showing what its customers' kids thought of all the mushy stuff going on around this romantic time of year. However, with only 2,578 conversations taking place across social media and a disappointing 191 views for its YouTube video at the time of writing, the Morrisons campaign proves that typical romantic campaigns are no longer enough to increase seasonal brand recognition.
Finally, last (and very much least) was Sainsbury's, which also tried to follow Tesco's lead with a more humorous, naughty approach to Valentine's Day. However, this seemed to be replicated with much less success as consumers were confused by Sainsbury's choice of Valentine's products, with the supermarket promoting items such as toilet roll as a Valentine's Day purchase. Brand efforts seemed to fall behind when it came to public attention, with data from Meltwater showing Sainsbury's had definitely lost that lovin' feeling, securing a mere 1,760 mentions overall across social channels.
So, how can brands make sure they grab their fair share of the boosted sales during Valentine's? At times like these, companies not only need to be planning ahead, but to think outside the box and do something a little unexpected to wow their audience and draw attention to their brand.
What on earth do @sainsburys think goes on at Valentines?! ?? #romantic #ValentinesDay #errrm pic.twitter.com/hUpygb3hSU

— Ventingdicktorian (@OTweeter) February 7, 2016
Looking at the differences between the leading grocers, Tesco chose to inject humour into its efforts and just enough of a shock factor to get consumers talking, but without being overtly offensive, which in turn made it this year's most successful campaign. With a witty campaign, brands only need to tickle a few social media influencers who will then share the ad, whether it is a video, stunt or image.
Sainsbury's, Morrisons and Asda would do well to remember this if they want to emulate Tesco's Valentine's success for the next big seasonal hit.
And with that in mind, who knows what may be hitting the shelves in the run-up to Mother's Day this year. I suspect there will be a few surprises in store…
Heidi Myers, marketing and comms director EMEA, Meltwater