NEW YORK: M Booth has hired Ketchum veteran Margo Schneider as SVP and MD of media.
She was most recently SVP and director of Ketchum's Global Media Network.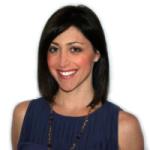 Schneider will focus on developing talent and growing the firm's capabilities to meet client needs, as well as working with the agency's social media group on media-amplification strategy.
"My charge will be to nurture and lead the agency's deep media relations talent, to deliver strategic, business-changing results for clients, and to seamlessly integrate earned and digital strategy," she said.
The group has 18 employees, including recently hired VP Matthew Bautista. Aside from leading the unit, Schneider is joining the agency's leadership team, reporting to practice leaders Rich Goldblatt and Jon Paul Buchmeyer.
"We believe that the best storytellers are those who stay close to the business on a consistent basis, and so our media folks are embedded in our practices at all levels," said M Booth CEO Dale Bornstein.
In her 11 years at Ketchum, Schneider's responsibilities included leading a team of earned media specialists across North America. She has also worked across verticals including technology, b-to-b tech, food and wellness, and healthcare.
Previously, she was manager of global communications at Clinique and associate manager of public relations at Victoria's Secret Beauty.
A Ketchum spokesperson said the firm wishes Schneider the best in the new role, adding that Lori Beecher leads its global media network and has stregthened the team with other hires.
Bornstein is also a veteran of Ketchum, having served as senior partner and director of global practices at the firm before joining M Booth in October 2013.