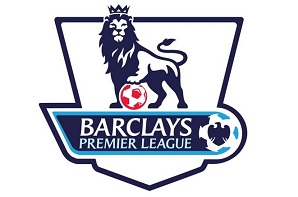 The new logo of the league – known as the Barclays Premier League for sponsorship reasons until the end of the current 2015/16 season – retains the famous lion that has been part of the brand and the league's trophy since its inaugural 1992-93 season.
The logo (previous format pictured right) has been simplified to be more flexible in digital, broadcast and mobile formats – and it accompanies an upcoming drive to reposition the league's identity by putting players' and fans' own stories at the forefront, rather than being a number- and statistic-led brand.
The league has today published this video to explain its new positioning:
From next season, the Premier League is going to look a little bit different…https://t.co/4n4mNohG2Z

— Premier League (@premierleague) February 9, 2016
The league last week held pitches from four marcoms agencies that were invited to present on how they could help this repositioning, PRWeek has learned. It is understood there is not a specific remit as to whether this is a brand, creative or PR agency in particular.
Further agencies are due to pitch ahead of an appointment being made before the start of the 2016/17 season, which will kick off in August.
The creation of a new logo follows the league's members agreeing to a new sponsorship structure in July last year, which will lead to the league being known simply as 'the Premier League' from next season on.
It is not yet decided whether current title sponsor Barclays will retain any link to the competition, but EA Sports and Nike have already been announced as two of seven sponsors.
The new identity was created by the agency DesignStudio – which began the work in September after a competitive pitch – with input from Robin Brand Consultants and a consultation with various groups including fans.
DesignStudio founder Paul Stafford said his goal had been to "create an identity that acknowledges everyone who plays a part in one of the most exciting leagues in the world". He went on to say: "Today's release is just the start, there's a lot more to come from the Premier League before the new season begins."
Richard Masters, managing director of the league, reiterated these messages, saying he "looked forward to sharing more details of our new position in the coming months", and that DesignStudio's brief was to "look at a single, unified brand based on the competition and the organisation and also a single, unified message; so celebrating what is best on and off the pitch".
It had been rumoured that the lion on the logo would be killed off.