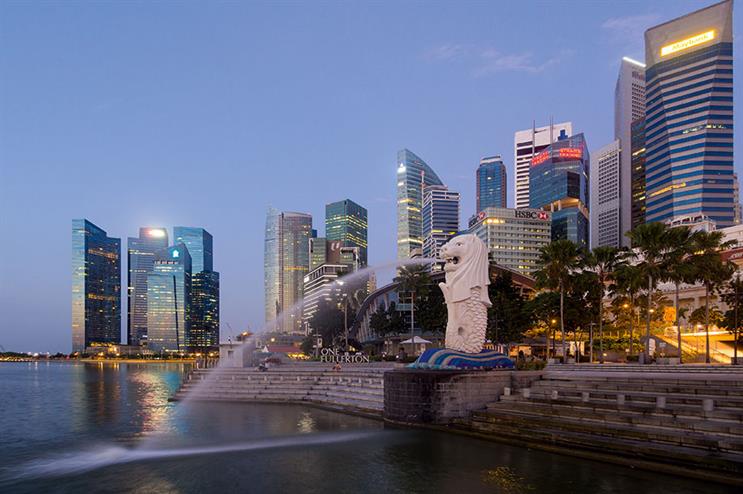 W (Warren Johnson, founder and CEO)


When did you open in Singapore?
August 2015.
Describe your operation there
W Singapore is our lead Asian hub, combining local Singapore market expertise with the ability to co-ordinate integrated APAC campaigns both domestically and across the region. Annabel Fox, the founding employee of W back in 2009, heads up the six-strong team in Singapore, made up of local talent, social media fanatics, global PR executives and content producers. It's founded on the same principles as our London office: 'creative commerce' – making amazing ideas that drive business value for our clients.
Our core business is media relations, creative marketing and social media. We've just been appointed by The Prudential Eye Awards, Asia's most prestigious celebration of emerging contemporary artists. This exciting regional brief is seeing us cement our capabilities across Asia, particularly in Thailand, Japan and China.
We also have a strong set of clients from London that we're establishing in Asia, including MEATliquor, the burger restaurant that we helped grow into a £20m business in the UK, and the WPP-backed ad tech company AppNexus.
In 2016, we are looking to emulate the growth of our head office with the food & beverage and lifestyle sectors, as well as marketing and publishing clients.
Why did you open there?
We're constantly exploring opportunities for international expansion. Singapore hit the criteria we were looking for: a strong local partner to give a world-class infrastructure, an experienced and trusted executive to run the agency for us, and finally, enough founding clients to be profitable from day one.
A recent cultural explosion and strong economy make Singapore the ideal melting pot for W in Asia. It's already attracting a solid set of multinational companies and maverick start-ups, unearthing plenty of exciting PR-able opportunities.
What have been the biggest challenges?
Ensuring we deliver the same award-winning work that we're known for in our London headquarters. W Singapore was set up after more than five years of successful growth in London – growing from a two-person operation to employing more than 60 staff. Although this gave us a lot of clout when opening in Asia, it put pressure on.
Secondly, understanding the local business culture comes with its own set of challenges. While superficially it's similar to that of London, it's actually far more complex, and investing time in understanding those different market dynamics has been essential.
What has surprised you most about working in Singapore?
While it has a brilliant variety of both regional and international publications, social and digital media are far more prevalent in Singapore. Interestingly, Twitter is lagging behind Facebook and Instagram in the region; meanwhile Japan's largest social network Line has already made a huge splash across South East Asia.
It's been said countless times, but South East Asia really is the home of mobile. Mobile adoption has been driven by unrivalled infrastructure, such as unlimited Wi-Fi access on the tube, meaning commuters are 'always-on' – opening up opportunities for content creators.
Business in Singapore is noticeably more 'personal' than in London, too. Nowadays, most journalists in the UK spend the better part of the working day chained to their desks, while in Singapore they are happy to meet you for coffee; there's no hiding behind emails.
Are you happy with your performance?
We've had a fantastic start in Singapore and we're ahead of target already.
Any more global expansion plans?
Absolutely. Watch this space.
---
This article comes from the February edition of PRWeek UK.
Click to read the full range of features, analysis and opinion on international expansion, along with the case studies on nine agencies' expansion plans.