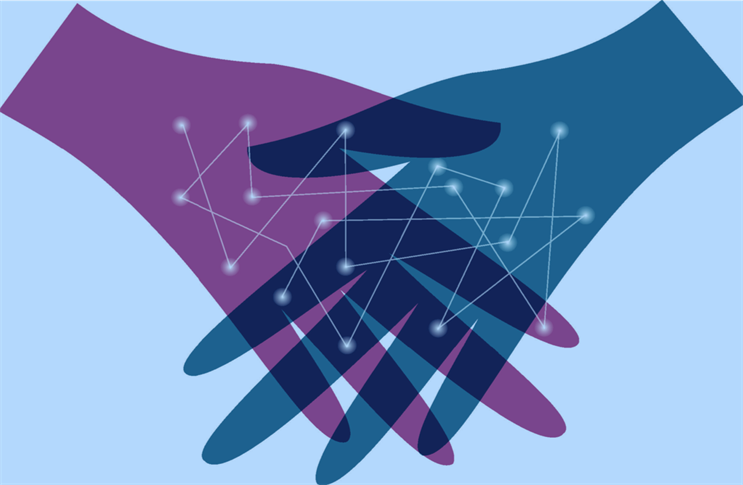 There is something so 20th century about the idea of a wholly owned international PR network.

They tend to be command and control structures that colonised new markets in response to the globalisation of their clients' business, usually American. Not only did they create a whole new tier of international teams and administration, they replicated many back office functions in each market. To make matters worse, all they sold was PR.

Viewed through 21st century business eyes, they are expensive, bureaucratic, unwieldy, over-segmented and not even particularly profitable. "That's why I would guess that we have seen the last pure play international PR network," says business consultant Richard Houghton. "The numbers just don't add up any more. Margins differ too much from market to market, and clients don't buy in that same centralised way. And as PR changes, the range of specialisms you need to offer increases."

That is why some independents are using what he calls "the hub virtual model": "Increasingly they tend to create semi-virtual networks with small hub teams in new offices that buy in a range of services in response to local needs."

As the world shrinks, thanks to social and digital media, an increasing number of smaller agencies are seeking an international presence to service clients and grow profits.

They are taking a markedly more cautious app­roach to international expansion, increasingly seeking commercial arrangements and alliances that share clients, overheads and fees rather than setting up wholly owned operating companies.

Spiralling costs
Take PLMR, a public affairs agency that in recent years investigated setting up its first networked office outside the UK, in Washington DC. But it chose not to. Operating costs, or rather establishment costs, were the reason, says MD Kevin Craig: "When we looked into Washington, we wanted at least 2,500 square foot and we wanted to be somewhere like K Street because we knew from our London experience that location was important. Our research told us that starter-level office rents including local costs and taxes could be $60 per square foot, making $150,000 a year.

"Then you add on the salary costs of a person senior enough to be able to lead a new office, which would come to around $180,000 including basic plus employer costs. Add in IT/office start-up costs and marketing spend – events, entertaining and a minimum of $50,000 in travel – and you can see how easily a single agency office can approach £250k."
Instead PLMR set up the Global Communications Alliance in 2015 with ten like-minded independent agencies – one of which, YoungNetwork Group, has its own small network in Africa and the Middle East. The glue is not a legal contract but a Memorandum of Understanding, which covers members' behaviour, the process for bringing in new members and a protocol for referring paid work within the network.

"It's an informal agreement in the sense it is not a legally binding document, as we want to ensure that the network is flexible, particularly while we have been getting it up and running and finding our feet," says Craig.

Perhaps that is one of the weaknesses of this approach – that the entire structure depends on the goodwill of the participants and can unravel swiftly.

For Hanover Communications, the driver of international expansion was primarily client needs and the need to protect its own reputation, says MD Charles Lewington: "We have lots of global accounts in healthcare and technology. Clients struggle to get global coverage and after a while we found ourselves introducing clients to other agencies that we didn't even know."

Deterred by the cost of owning its own global network, which Lewington also puts at around a quarter to half a million pounds per geography, two months ago Hanover launched The Ecosytem, a "community of like-minded agencies" around the world: "We felt it essential to build a family of agencies, which we recruited according to the extent that they have complementary services and shared values concerning things like commitment to training and measurement of customer satisfaction."
Kindred spirits

Even this is not totally cost-free: "We need a website, and training and so on. But our upfront costs have been around £25k, which we easily covered already [from new business]."

Financial investment may be comparatively small, but that does not mean international alliances are easy, says Tanya Hughes of M&C Saatchi-owned Talk PR. Eight years ago it looked to set up a fully owned international network to service its biggest client, P&G. "The money was there but the crash buggered up the markets," she says.
"Instead we decided to create Sermo, a virtual network of four kindred spirit agencies, subsequently expanded to 15."
The referring agency takes a ten per cent fee but finding those kindred spirits and maintaining a sense of cohesion are the biggest challenges that Talk PR faces, says Hughes: "We need processes to support quality control. So there has to be a constant process of meetings, visits and conferences. One of the challenges is to convince clients of our processes and quality assurance. Another big challenge is that each member company has slightly different needs."

But Lewington says one must balance cohesion with the need to keep the alliance as unbureaucratic as possible. "We don't want it to become a talking shop," he says.

But as long as one is assiduous about picking partners, the alliance approach to networking can pay off very quickly. PLMR says it has won three accounts already from network referrals. The benefits are not just financial. Hughes says: "There has hardly been a pitch that hasn't been improved by being part of Sermo. And it has become a fundamental USP for the business that gives us a stature we would not otherwise have."

Lewington describes his network as "a five-year play" and says that he will almost certainly make changes to the way it works over that time. "Good growth businesses need to be constantly innovating," he observes.
---
This article comes from the February edition of PRWeek UK.
Click to read the full range of features, analysis and opinion on international expansion, along with the case studies on nine agencies' expansion plans.